January Reset: How To Detox At Home
Fresh off the heels of Christmas indulgence and with New Year's resolution motivation still fresh in the mind, now is the perfect time to start being kinder to your body and preparing for whatever the next 12 months will throw at you.
As the current worldwide health situation plays out, you could do worse than getting into some healthier habits. Here's our pocket guide to detoxing at home.
Drink Up
Over the festive period when the nearest drink to hand is usually alcoholic, water consumption can fall by the wayside. Now's the time to rekindle the habit of drinking two litres per day.
If you haven't already, get yourself a reusable water bottle and carry it with you at all times. If you're working from home have a jug or carafe at hand and keep it filled throughout the day. Health benefits abound, from better memory to improved skin.
Perfect Your Sleep Routine
Sleep is life. It's as simple as that. If you're not getting between the recommended 7-8 hours per night you're at higher risk of a whole host of serious physical and mental diseases, not to mention lower concentration levels and cognitive performance.
This year you need to be putting a timed buffer between screen time and bed time. Blue light is everywhere in our daily lives and inhibits melatonin, the sleep hormone. Your bedroom needs to be exclusively set up for sleep, and before retiring for the night it needs to be cool and dark. Improve your sleep and you'll feel the difference immediately.
Be Caffeine Conscious
You don't have to stop drinking it altogether but by limiting both the amount and when you consume caffeine, you'll be doing your body serious favours. Recommended consumption levels vary from 200-400 milligrams of caffeine per day and you can bet that one standard coffee at Starbucks is going to put you firmly within that range.
We'd recommend one coffee or two cups of breakfast tea in the morning with no further caffeine consumption after noon. The benefits are plenty but the biggest difference will be felt in your sleep quality, which is key to a healthier, happier you.
Reduce Your Units
During lockdown people across the globe have been consuming more alcohol than ever before. In the long run, that's not going to be good for anyone's health. Rather than going cold turkey for Dry January then getting straight back on it 1 February, aim to instead limit your alcohol to weekends. Again, that doesn't mean saving up all your units and binge-drinking Saturday through Sunday.
As long as you're keeping below the safe units number of 14 per week, you'll feel the difference – particularly with your sleep and cognitive performance. As you're reducing your intake, you should also consider buying better-quality alcohol. After all, a slightly more expensive natural red wine is going to feel better in the morning than a cheap bottle of supermarket plonk.
Keep It Natural
Of course, this is easier said than done but if you can avoid food that comes in a bag, jar or can, as well as pre-packaged with a film lid, you will significantly reduce your fat, salt and sugar intake. Cutting out the latter will reignite your tastebuds and allow fruit to satisfy your sweet tooth.
If you're looking to get to the crux of effective detoxing, this is ground zero. By cutting out these superfluous foods you're essentially cutting out hidden excesses across a variety of harmful departments. And by subbing in fresh and raw ingredients you'll quickly feel noticeable improvement in both your health and waistline.
Plan Your Week
Simple but essential. You're more likely to eat and drink healthier in the new year if you've got a plan. Begin the week with a solid, well-planned schedule for eating and shop accordingly.
Ensure when planning that all of your needs are catered for, including healthy snacks for when hunger strikes between meals. Aim for colour in your food to ensure you're getting the best dosage of vitamins and minerals and try to bulk cook at least one meal that can be saved in the fridge or freezer. A bit of pre-prep is a godsend when time commitments are stretched or you just can't be bothered to spend longer than 10 minutes in the kitchen. It will save you reaching for that ready meal or takeaway menu.
Tailor Your Approach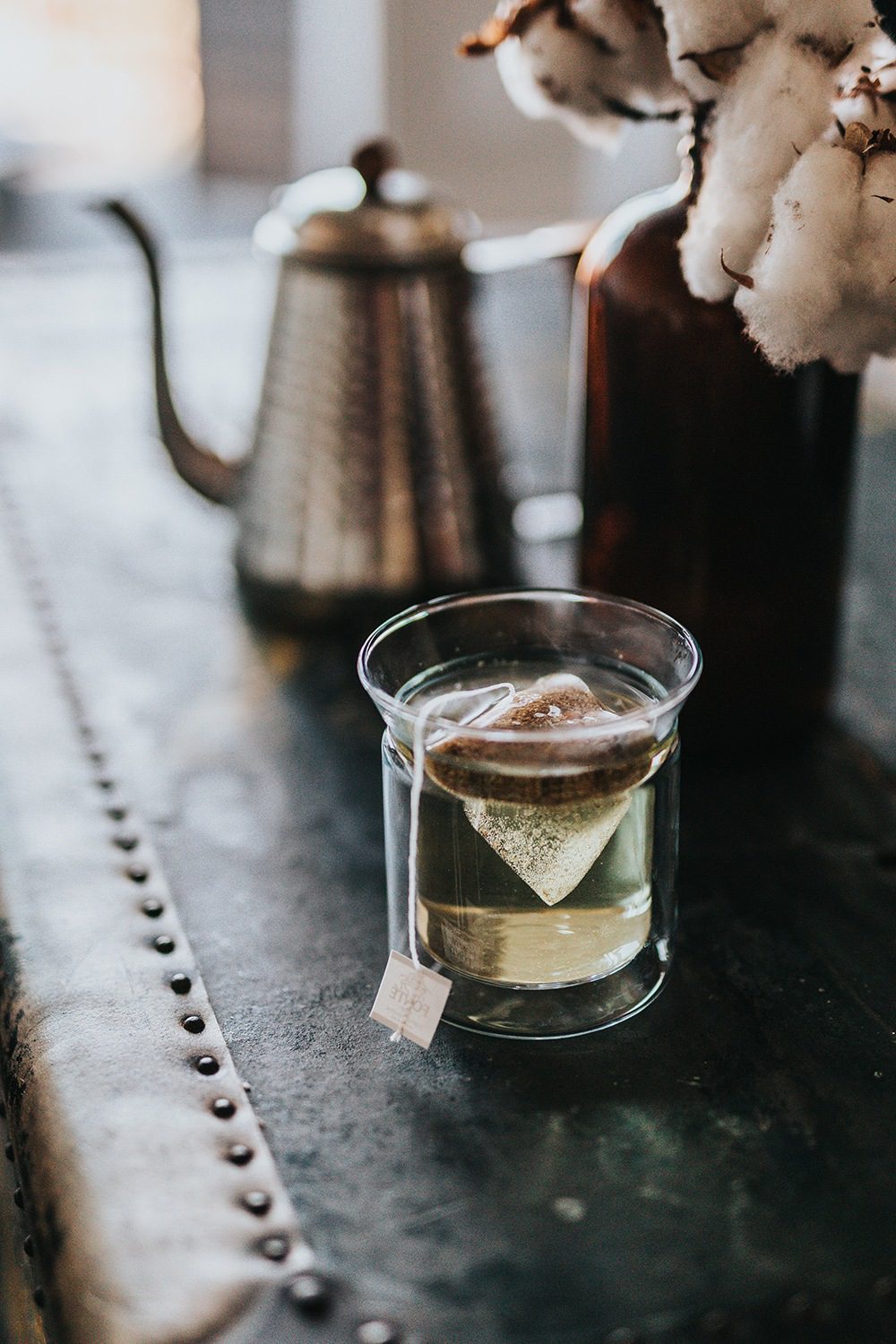 Fads aside, there are specific foods and ingredients to opt in and out of this year that could benefit you. If you're prone to stomach aches and associated difficulties, try swerving gluten. There are a wealth of excellent free-from products these days and building meals around rice, whether in grain or noodle form, can provide a tasty foundation for many varied meals. Likewise, lactose could also be secretly hindering you so consider an alternative milk such as oat or almond (soya is so last decade) or, if you must, stock up on lacto-free.
In the yes pile, we would recommend alcohol-free beer stocks for when you just need a cold one but could do without the buzz, green tea instead of coffee and standard brews, and plenty of nuts and dried fruits for snacking on. Colour is the key to detox eating, so aim for variety on the plate.