If you don't pay the religious attention to the watch industry that I do, you could be excused for assuming it's pretty static. There are the big brands like Vacheron, Breguet, Patek, the giant that is Rolex and the various unchanging tiers of timepieces. However, things weren't always this way and in the future they might not be again.
I'm not saying there's some crazy, disruptive force coming, but with independent watchmaking at fever pitch and new brands continually coming out of the woodwork there are more than enough challengers ready to take a piece of the proverbial pie.
Sure, some might say that there are too many, that we're being saturated with new brands and Kickstarter watches, but here are the up-and-comers that you should actually be paying attention to.
Fears
Back when Fears started just a couple years ago, I wasn't sold. They were a heritage watch brand with a quartz movement. The designs were nice but nothing special. Then came the Brunswick, a watch that after trying it on I went out and bought.
The Brunswick to me is a perfect watch: it's nicely sized at 38mm, has a minimal, vintage feel, and a 1920s-1930s cushion-shaped case. It's lovely and it's mechanical. That's not the only reason Fears is one to watch though.
They are about to hold their first members event, bringing together everyone that's so far bought a Fears watch. It's a small touch, but one that you'd never expect from the big marques, let alone a lowly independent. It's illustrative of the gentlemanly ethos underpinning Fears: good watches, good company and a damn good gin and tonic.
Vertex
Yes, you'll have heard plenty about Vertex in the past couple of years but until recently I'd have hesitated to call them a brand as such. I never would until they release at least a second watch (that's not just a black version of the original). Fortunately, the new MP45 knocks it out of the park.
An asymmetrical monopusher based on a military ordnance timepiece that never went to production, it maintains the vintage military air that made the M100 a success but steps away from the Dirty Dozen formula. I prefer the manual version myself, but it also comes in an automatic. Either way the monopusher is a joy to use.
As for what the future holds, expect to see a physical store for the previously word-of-mouth brand soon. Rumour has it that space will be on Chiltern Street, London (near the culinary mediocre Firehouse) and will have a pool table. Watches too, of course, but I'm in it for the pool table.
Bruggler
Customisation is a huge buzzword in the industry at the moment; Richemont created an entire brand, Baume, around it. Most of the time though all you get are relatively cheap, assembly line watches. Of course, it's still a custom timepiece. However, Bruggler up the quality substantially.
For a start, rather than China, they're made in Switzerland. That makes them more expensive but ensures a certain level of craftsmanship. Plus, it's just nice to know. After trying one out, I can personally vouch for the quality and I was originally a depressed sceptic about them. Really though, the best thing you can do is go and play with their watch creator.
You start with your sports chronograph of choice and choose… well, everything. I would say within reason, but it goes a little beyond reasonable. Only algebra knows how many choices you have. Now all they need to do is add a couple of other types of watch and they'll be unstoppable. Baume beware.
Ming
Despite having barely enough watches to call it a collection, Ming, Malaysia's only watch brand of note, has been making waves bigger than a Tsunami. It's essentially a brand built by collectors, for collectors, with all-round Renaissance man Ming Thein – a photographer, designer, business strategist and a lot of other things besides – at the forefront.
They exploded into the GPHG – the Oscars of haute horology – with their shortlisted 19.01, conceived as the ultimate everyday watch, and they've not looked back. Their signature smoked sapphire dial is on both the original 19.01 and the 19.02 worldtimer edition, which are both well above entry-level pricing. For something a bit sportier there's the 17.03 GMT, which is in a lower bracket altogether, although it still manages to share the same key design elements.
Every time Ming releases a new piece it sells. A lot. If you do manage to get hold of one yourself, you'll have a future collector's piece on your wrist.
Anonimo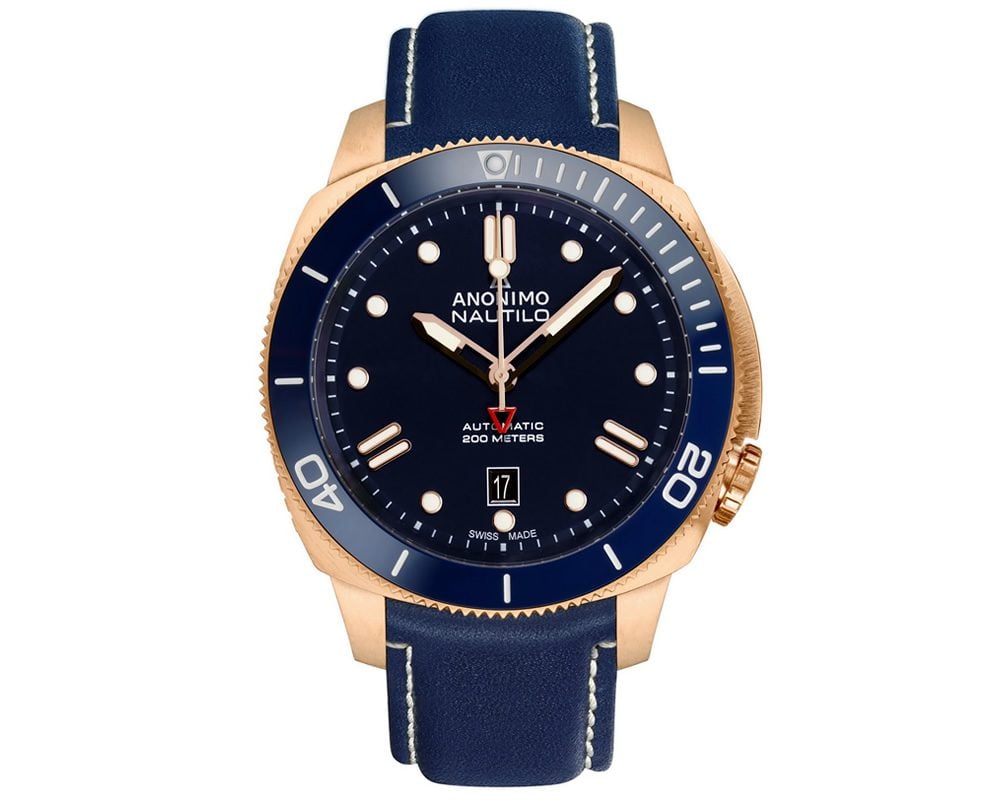 An ex-Florentine watch brand with a penchant for serious diving watches… sound like anyone you know? If you're thinking Panerai then congratulations, you know Florence's one horological claim to fame. Anonimo is essentially Panerai's heir in waiting. While they certainly don't have the history of the quintessential Italian-designed diver, they have plenty more in common.
For one, Colonel Dr. Dino Zei. The former CEO of Panerai was deeply invested in helping set up Anonimo with Ferragamo's Federico Massacesi. Now, if you've heard of Anonimo you know they're not a new brand as such – in fact they were founded back in 1997. My point though is that they've yet to make the splash (pun totally intended) I believe they should have.
As Panerai gets ever pricier for, let's be perfectly honest, not much change in quality, Anonimo is becoming an ever-better option for the same kind of watch. They're also a little less invested in pleasing only the Paneristi, with some much wackier, riskier designs. Anonimo might not be new, but they should definitely be up and coming.