Canon EOS 6D Mark II Camera
Canon have unveiled their highly anticipated full-frame DSLR camera, the EOS 6D Mark II.
The camera offers huge advancements for both hobbyists and professional photographers, allowing users greater shooting possibilities, additional control and flexibility to achieve their photography vision.
Developed using feedback from users, the Mark II is brimming with a raft of new technology to enable photographers to go beyond their limits as they take their creations further.
The new 26.2 Megapixel CMOS sensor gives unrivalled image quality and improved performance, while its high dynamic range ensures exceptional exposure latitude allowing users to push their boundaries when shooting in bright light conditions.
The improved ISO 40,000, expanding to ISO 102,400, allows flexibility so documentary photographers can snap scenes with the confidence that details will be retained even in the darkest nights, meaning users can expand their portfolio in new and exciting ways.
The new Canon also allows the possibility to capture difficult scenarios with fast, spontaneous action, as the Mark II's new AF system has the ability to lock onto subjects, predict their movement across the frame and respond rapidly.
Shooting at movie-quality resolution is made easier by the Mark II's 4K time-lapse movie mode, the first Canon ever to have this feature.
Bluetooth and Wifi are both available for easy connection, and the built-in GPS keeps track of location, allowing you to automatically chronicle the destinations in which you create your stories.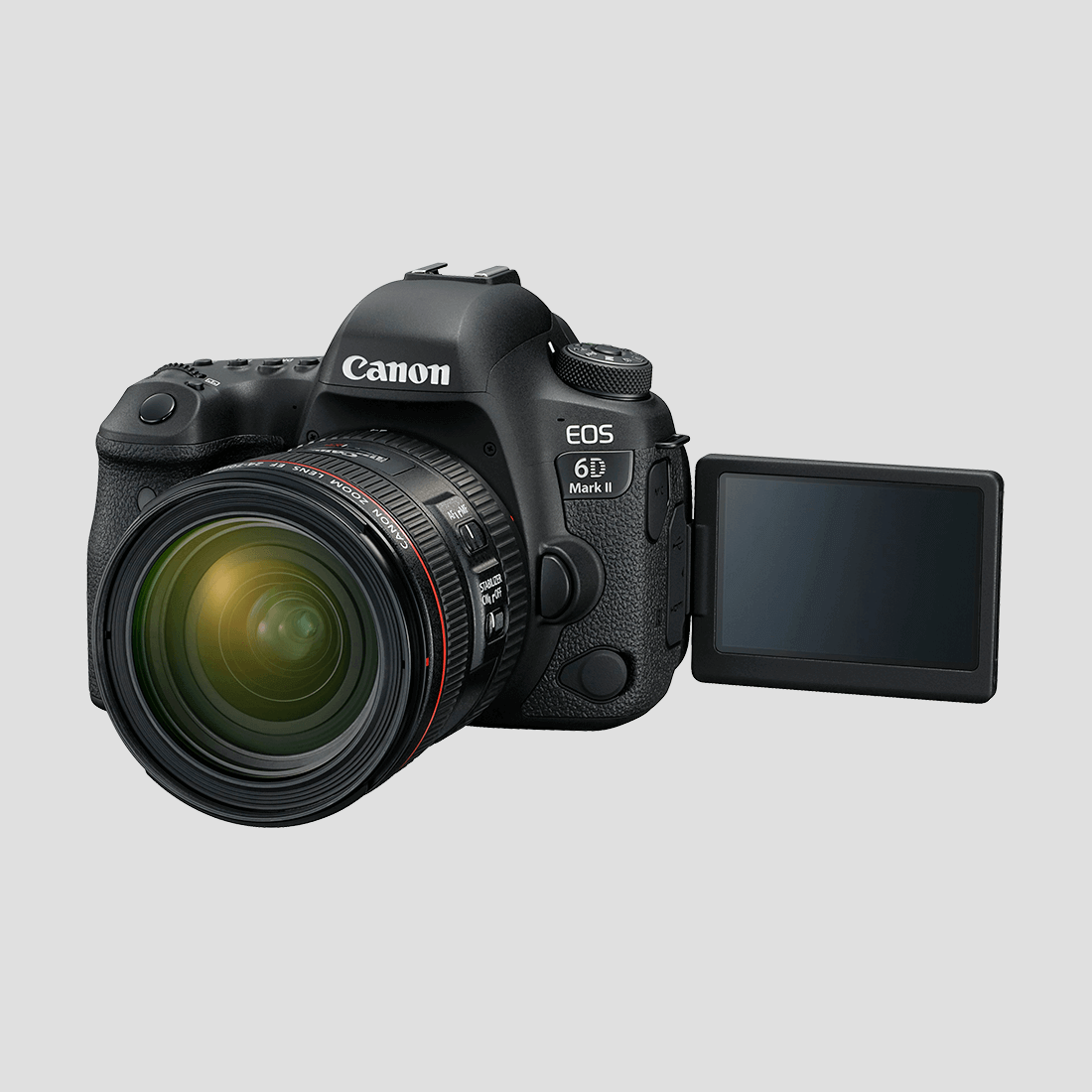 Whether you're a keen amateur or a seasoned pro, the EOS 6D Mark II is the ideal piece of tech to help you fully realise your creative vision.
The EOS 6D Mark II, £1,999, by CANON