New Space: Gant Rugger, Soho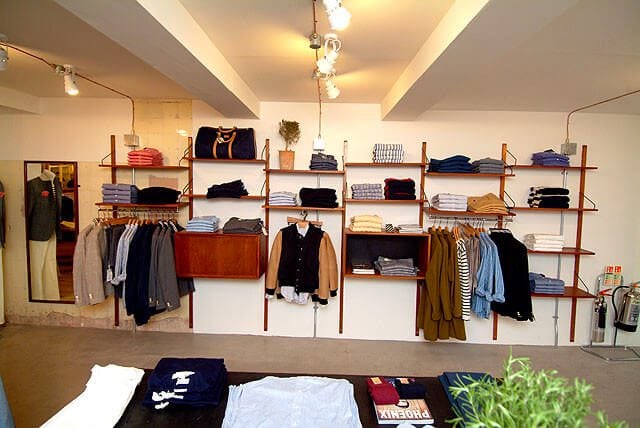 Gant Rugger operates in a slightly different circle to its older brother, Gant, who is more youthful and vibrant without exerting itself on the trend setters of local high streets. It seems that this distinctive character has lead it to open a store in the small hub of Soho. Away from bustling Regent Street, the brand's new home is on Beak Street, next to the tasteful coffee blenders Fernandez and Wells and the even more tasteful skincare of Aesop, who's thoughts on design are as equally distinguished. It is fair to say that you must be of a certain 'style' to work within these streets – a style that Gant Rugger have embraced in their new store.
"We are delighted to be opening our first stand-alone Gant Rugger store. This is our opportunity to showcase Gant Rugger in its own environment." – Fergus Patterson, Gant UK Managing director.
Exposed pipings lay rest to a selection of wearable pieces, which fuse perfectly with the reclaimed wood floors and danish shelving courtesy of Poul Cadovious. The store seeks inspiration from LA and it's relaxed surroundings lend itself to this ideal, creating a space retail of complete serenity.