Tommy Hilfiger x Rossignol – Ski Capsule Collection
Tommy Hilfiger collaborated with mountain lifestyle brand Rossignol to launch its men's ski capsule collection.
The collection is centred around four ski looks that fuse the red, white and blue Tommy Hilfiger logo with Rossignol's tricolour rooster emblem, as well as its technical focus on activewear. A brand with a 108-year history, Rossignol are known for their blend of performance and elegance, which the collection combines with Tommy Hilfiger's modern image and sharp aesthetic.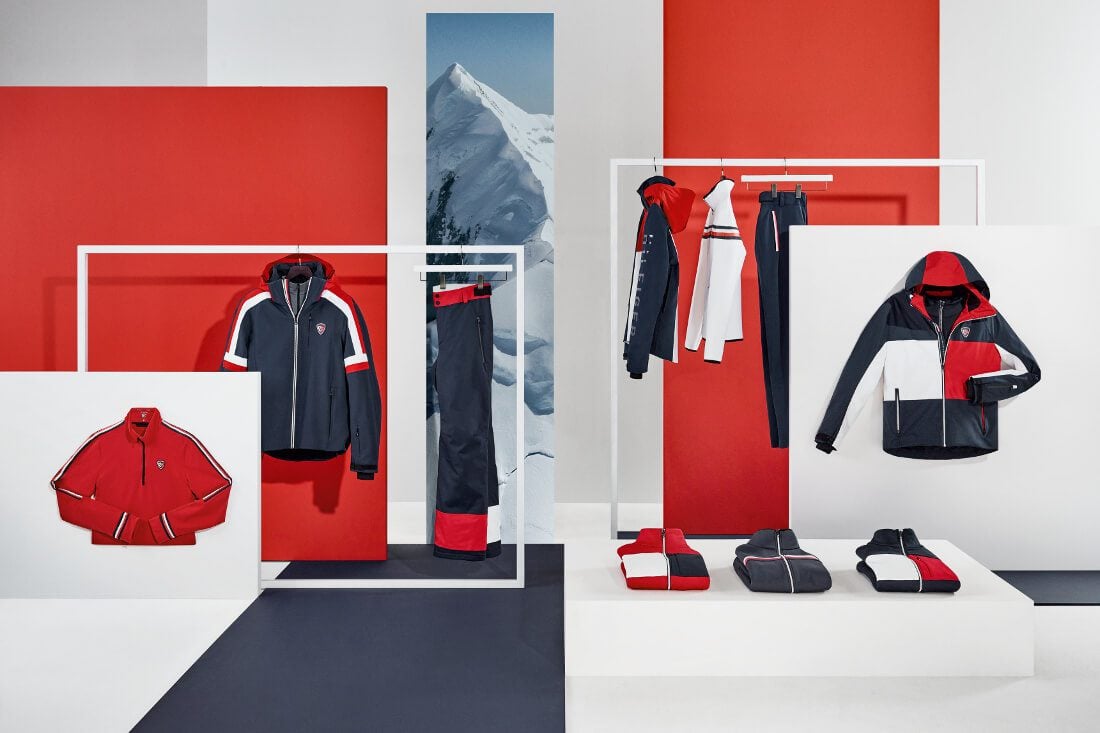 "Skiing and winter sports have been a passion of mine since I was young. I've wanted to develop this capsule collection for a long time, and Rossignol was the ultimate partner to bring the concept to life in a really iconic way. With our shared values on quality, perfect fit and merging fashion with technical function, we've designed a signature red, white and blue collection that works from the ski slopes to après-ski." – Tommy Hilfiger
Key pieces in the collection include the Ski Jacket and color-blocked Pants, which are made from high-performance two-way stretch nylon to ensure permanent waterproofing, with sealed seams and waterproof zippers.
The color-blocked Coat and Classic Ski Pants are made from four-way stretch fabric, which enhances durability and ease of movement, while the Soft Shell Jacket is constructed from a lightweight lycra-hybrid fabric, brushed on the inside in order to seal in heat. Using the Tommy Hilfiger flag for its design, its quick-drying properties and stretch capabilities make it ideal for layering.
A second Soft Shell Jacket uses a dynamic three-layered fabric, for protection against the wind and rain, and has been designed to act as a lightweight alternative to a ski coat.
The Ski Capsule Collection, by TOMMY HILFIGER x ROSSIGNOL