When it comes to Sweden, what's the first thing that springs to mind? Ikea? Zlatan Ibrahimovic? Probably not effortlessly cool fashion– but this trio could be about to change all that.
Created by Gårdö, Lundquist and Pagreus in 2014, A Day's March is a Stockholm men's fashion brand with an international ethos.
Rooted in Scandinavian style but enriched by American and Italian influence, the brains behind A Day's March based their garments on the most reliable items in their own wardrobes, aiming to create stylish and durable menswear at a fair price.
Based on a traditional military phrase meaning how much ground an army can cover in a day, A Day's March reflects military hardiness and masculine resolution. As the creators say, these clothes are designed to be "part of your life, your armour and your friend".
Using materials sustainably sourced within Europe wherever possible, the company cuts out third-party retailers and works to create an ethical and customer oriented experience without compromising on quality or cost.
Their signature white t-shirts (£25) are made from 100% organic cotton, and their garments combine aesthetic design with practical ergonomics to ensure their products have a long lifetime and won't go to waste.
Retailing at £60, their dress shirts can be paired with jeans (from £80) or smart trousers (from £70) to ensure a good-looking outfit for many occasions with a clear ethical conscience.
By putting price before profits and shipping internationally, A Day's March have a loyal and lasting customer base. One of the creators, Lundquist, stated: "We have to build the trust and love for our brand ourselves, without the help of others."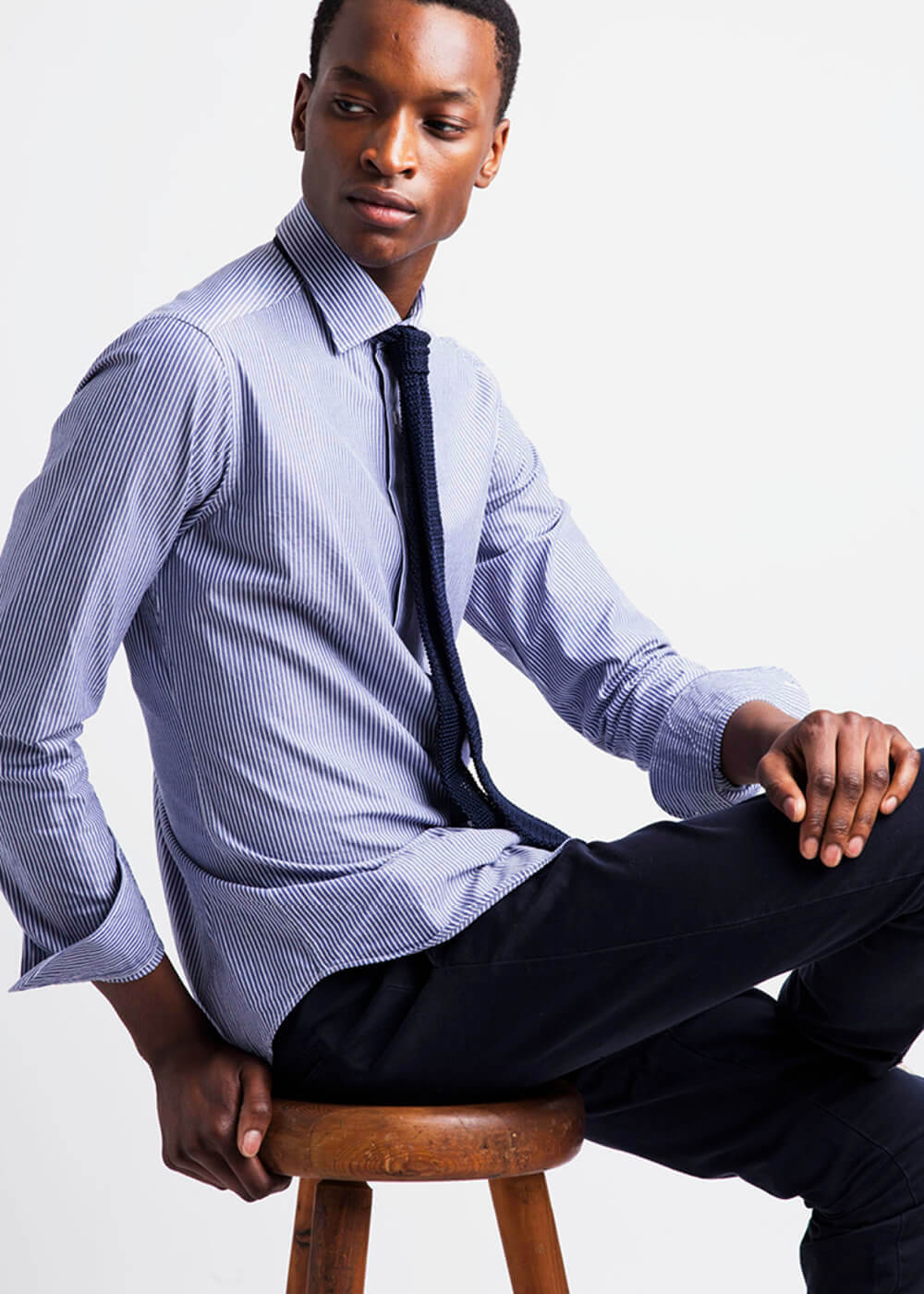 To achieve this, they decided to remove large wholesale retailers, the quality of designer brands is maintained without the extortionate price tag.
A Day's March have created an ideal middle ground for those searching for classic style at affordable prices, rather than fleeting fashion trends.
Menswear, from £35, by A DAY'S MARCH