The 17 Best New Men's Fragrances Released In 2022
It is just us or did 2022 bend the space-time continuum? Last January feels like yesterday and also a lifetime ago, probably because the pace of news has left our heads spinning. And yet here we are, ready to ring in the changes. Before we do, let's recount some of the best launches from the world of fine fragrance from the past 12 months.
The knock-on effect of inflation is clear in the rising cost of everything, yet the average price for a high-quality fragrance has been breaking the £200 mark for some time. Still, what's a Netflix subscription or a barely used gym membership, when you can smell this good? Time to make some not-so-tough choices in favour of this selection of top scents.
D by Diesel
Taking us back to Y2K, when Diesel was the indisputable denim king, D by Diesel is a unisex offering that leans masculine. The concise ingredients list of ginger, Diva Lavender and Vanilla Infusion, as well as a mysterious denim cotton accord, work well to balance out the sweetness/sharpness.
Bringing it bang up to date with better eco credentials, the ergonomic crushed bottle is refillable while both the lavender and vanilla are sustainably sourced.
Platinum 22 by Floris London
Even the most resolute republican can appreciate Floris' tribute to Her Majesty Queen Elizabeth's 70-year reign. As the only perfumery to hold the Royal Warrant, Platinum 22 is also fit for commoners like us.
This regal blend of woods and amber contains top notes of orris, oats (well, she was an equestrian), blackcurrant and lime; heart notes of rose, violet leaf, clary sage, black tea, cedar wood, tonka bean and musk. Just a spritz leaves us feeling suitably ennobled.
Voodoo Chile by Dries Van Noten
A stand-out launch from this year was the long-awaited scent collection from Belgian fashion designer Dries Van Noten. Named after Jimi Hendrix's famous song, Voodoo Chile draws on a hippie haze of cannabis and patchouli, with rosemary, mastic, sandalwood and cedar, wrapped in a hip flask-style flaçon imprinted with leaves.
Despite the icy blue and silver exterior, it's a warming cloak of herbal, woody notes.
Argentum
Looking for something a bit different? Argentum has sense of discovery and storytelling. It took Joy Isaacs, founder of the silver colloidal skin care brand, more than a decade to conceive and create this unique collection of singular scents. I
t comprises of 12 archetypes, which offer a memorable retail experience that's more akin to a soul-seeking tarot reading than a soulless set of samples to sniff. Are you an Explorer, a Creator or a Lover? A Hero, a Ruler or a Rebel? Quite possibly a mix of all three, on any given day of the week.
Each alcohol-free fragrance is packaged in a paper-cut book with a pop-up illustration, capped with a matching coin-sized, silver pendant that can be worn on a chain. An individual scent and a piece of jewellery, Argentum is a rare find indeed.
Sea Moss by Sunspel
Premium menswear brand Sunspel has added a third fragrance to its burgeoning collection. Working with perfumer Lyn Harris, the new scent, Sea Moss, captures a snapshot of the wild British coastline – salty sea air, woody cedar and the most English of blooms, rose and lavender.
Earthy and soft, it's comfortable and understated – just like its Supima tees.
No.007 by Floris London
Still want more from the Bond bandwagon? Floris London has a more authority on the spy franchise than most, given that Ian Fleming was a customer and partial to a splash of No.89.
A celebration of the 60 years since the release of Dr No., No. 007 is as smooth as the fictional secret agent. It opens with a nod to the martini, with refreshing citrus and juniper, over an aromatic heart of rosemary, rose and carnation on a warm, spicy base of amber and sandalwood.
Just right for an international man of mystery.
Jo Malone Cologne Intense
To mark the first entry of the new year, Jo Malone is about to drop a fresh iteration of the Cologne Intense collection with – wait for it – coloured bottles . Yup, in a radical diversion from the hallmark black, each scent will appear in a flashy jewel tone.
A little makeover once in a while does give a thrill of newness, especially when we're restocking our own collection. Of our long-time favourites, Myrrh & Tonka, gets a deep leathery hue, while Oud & Bergamot takes on an emerald shade of green.
Due to be released at jomalone.co.uk
Bois Dormant by Celine
Bois Dormant is a new addition to Celine's haute parfumerie collection, inspired, so they say, by the double-breasted flannel blazers that Hedi Slimane has designed many times for his menswear collections.
Woody and powdery with a hint of cumin, Bois Dormant features bergamot, juniper, white orris, cedar and vetiver – a winning combo for colder weather.
Off-White 'PAPERWORK' Solution No. 4
A parting gift from the late Virgil Abloh, 'PAPERWORK' is a line of unisex fragrances capped with industrial-style taps in fire hydrant red.
Of the current quartet, No. 4 is our pick for the season. Composed by perfumer, Jerome Epinette, it opens with nose-clearing eucalyptus and continues with a medley of vetiver, tobacco and juniper in the heart, to reveal notes of sandalwood, black leather and tonka in the base.
724 by Maison Francis Kurkdjian
An airy, bright and energetic fragrance, 724 takes its cues from the relentless hum of a megapolis with towering sky scrapers that reach up into clear blue skies.
A clean, crisp blend of white sandalwood, powdery aldehydes, musk, bergamot combines with a floral bouquet of jasmine, freesia and lily of the valley. The perfect antidote for dull, dark days.
H24 Eau de Parfum by Hermès
Want a solid compliment generator? Look no further than Hermès' H24 Eau de Parfum. The EdP is marks another chapter in the H24 story, which launched in 2021, by exploring an intense, herbaceous character with clary sage, oak moss and sclarene – a dry woody note with camphor – in a green tinged bottle.
Commodity
Commodity is unique concept where the range is divided by the 'scent space', rather than an EdT, EdP or cologne. There are six scents in total: Gold, Paper, Velvet, Moss, Milk and Book. Each come in three scent spaces – personal, bold or expressive – based on the strength of the sillage, or the fragrance cloud, around you.
With personal, only you and those who get closest will appreciate it. With Expressive, it's more noticeable but never overpowering. Bold+, meanwhile, is guaranteed to turn heads.
Get a full set of samples with the Exploration Kit, and have fun whittling down your selection. Or, if you need a steer, we love the smooth vanilla-clove combination of Velvet.
Burberry Hero Eau de Parfum
Burberry's new flanker for Hero is definitely worth a sniff. The Eau de Parfum combines lofty woods – pine needles, olibanum, benzoin and incense – along with signature woods – Atlas cedar, Himalayan Cedar and Virginia cedar – in the base.
There's freshness from the pine, and warmth from the amber heart, like a walk in a winter woodland.
Pasha de Cartier Parfum – Gold Edition
Cartier's classic scent gets a shimmering makeover for the festive season. This warming woody amber has notes of benzoin, tonka bean, cistus, sandalwood and patchouli.
It oozes boozy, smoky and sophisticated vibes.
Coach Open Road
The perfumer behind Coach Open Road is Jean-Christophe Hérault, the same nose behind Creed's bestselling Aventus fragrance. Here, he's working within a smaller budget.
Coach Open Road is inspired by the idea of the all-American road trip. The journey starts with lemon, apple and Sichuan pepper, moving on to heart notes of lavender accord, clary sage, lavandin and enfleurage absolu, with vetiver, cedar wood and patchouli in the base.
It's the soapy lavender accord comes through most strongly for us. It's clean, bright and at a very attractive price.
Acqua Di Parma Colonia C.L.U.B.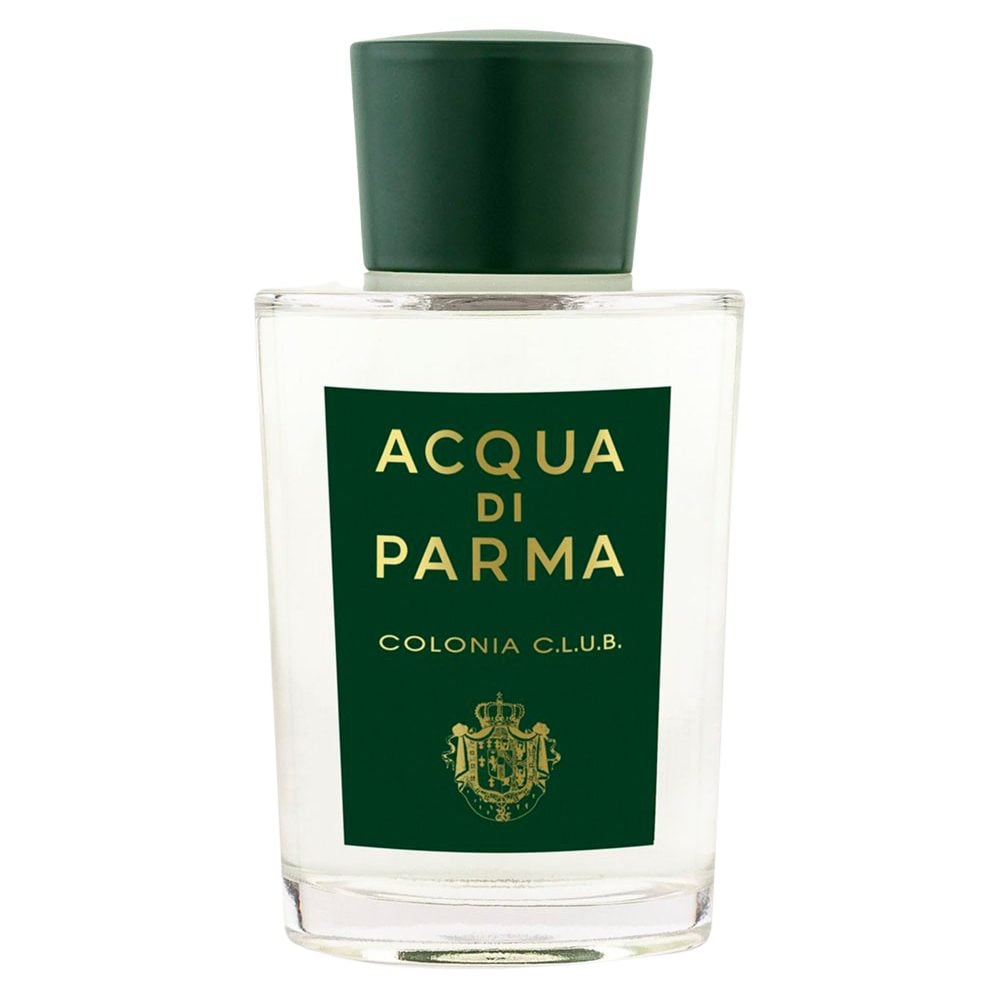 A versatile number from Acqua Di Parma, C.L.U.B ostensibly replaces its minty predecessor, the original Club, which launched in 2015. Aromatic, spicy and green, it contains notes of lemon and bergamot, pink and black pepper, rosemary, cedar and mush with a shiso curveball in the heart notes.
Think of the clean, pure smell of lawn sports, freshly pressed chinos and high-class surroundings.
Dior Patchouli Élixir Précieux
Les Élixirs Précieux is a line of intensely concentrated perfume oils that you can wear alone or layer however you choose with La Collection Privée or your own scent of choice.
The collection consists of Oud, Rose, Musc, Ambre, Jasmin and, now, Patchouli. A single drop on the pulse points is all you need for a deeply intense patchouli experience, which has been crafted using the highest quality raw materials.
Return all those unwanted presents and gift yourself a real treat.