The Best Tasting Rum Brands In The World Today
No other drink can instantly transport you to somewhere warm and tropical like rum. It evokes memories of refreshing cocktails, sandy beaches and aqua blue seas. Rum is now one of the world's most popular, vibrant and versatile spirits.
If you think that rum is all about pirates and drunken sailors, then think again – we have 10 favourites to take a serious look at. But first…
What is Rum?
Rum is a spirit made from molasses or sugar cane juice, which is fermented and then distilled. Both are bi-products from the manufacture of sugar. Therefore, rum has historically been made anywhere that sugar cane was grown. This includes large areas of the Caribbean, but also other tropical places such as Asia, Central and South America, and Australia.
Rum has four main categories: white, gold, dark or spiced. White rums are clear and come straight from the still or are aged for a short period – in this case, any colour is taken out by filtering through charcoal. These are perfect for classic beach bar cocktails such as the daiquiri, mojito and pina colada.
Gold rums are aged in oak barrels and the maturation adds extra depth, complexity and colour. Dark rums are aged for much longer to create extra sweetness and richness. Caramel can also be added to deepen the hue. Dark rum is especially good when sipped neat or used in a dark 'n' stormy cocktail. Spiced rums are predominantly white or gold rum with additional spices added to create a new flavour profile.
10 Rum Brands You Need To Try
Appleton Estate
Appleton is the oldest sugar cane estate in Jamaica and sits in the fertile Nassau Valley. It dates from the 1650s, although rum distillation did not take place until later. Now it is the island's most well-known rum and is renowned for its deliciously rich, robust and fruity style.
Two cool facts: Joy Spence, Appleton's legendary Master Blender since 1997, was the first woman to ever hold such a position in the rum industry. And Jamaica's Sabina Park cricket ground uses mud from Appleton Estate to create its famously hard and bouncy pitch.
Bacardi
No rum list would be complete without Bacardi. Founded in Cuba in 1862, the company remains family-owned with a range that is the most-awarded of any rum brand in the world.
Exiled and stripped of all assets by Fidel Castro in the 1960s for supporting the rebels during the Cuban Revolution, Bacardi is now based in Bermuda. Only the magnificent Edificio Bacardi in Havana remains – one of the Caribbean's finest art deco buildings.
Bacardi's white rum outsells any other and is a bartender's staple the world over. Well, except in Cuba.
Bundaberg
Time to head Down Under. You may be surprised to find Australia in this list but drive four hours north of Brisbane and you suddenly hit endless fields of sugar cane. Originally planted in the mid-1800s to supply the country's growing population with sugar, the huge quantities of waste molasses became a problem. Therefore, in 1888 the rum distillery was founded in the Queensland city of Bundaberg.
The brand has since become a firm Aussie favourite and is engrained in the culture. Nothing beats a Bundy & Ginger on a hot Queensland day.
Diplomático
This fabulous rum moves us to South America and the country of Venezuela. Diplomático is independent, family-owned and was established in 1959 in the foothills of the Andes. The family's ethos is all about sustainability and they control every part of the process from sugar cane field to when the rum is bottled.
The Reserva Exclusiva is a classic example: made from molasses, distilled through copper pot stills and one of most awarded South American rums. Best served neat, it's a superbly luxurious sipping rum.
Buy now at The Whisky Exchange
Havana Club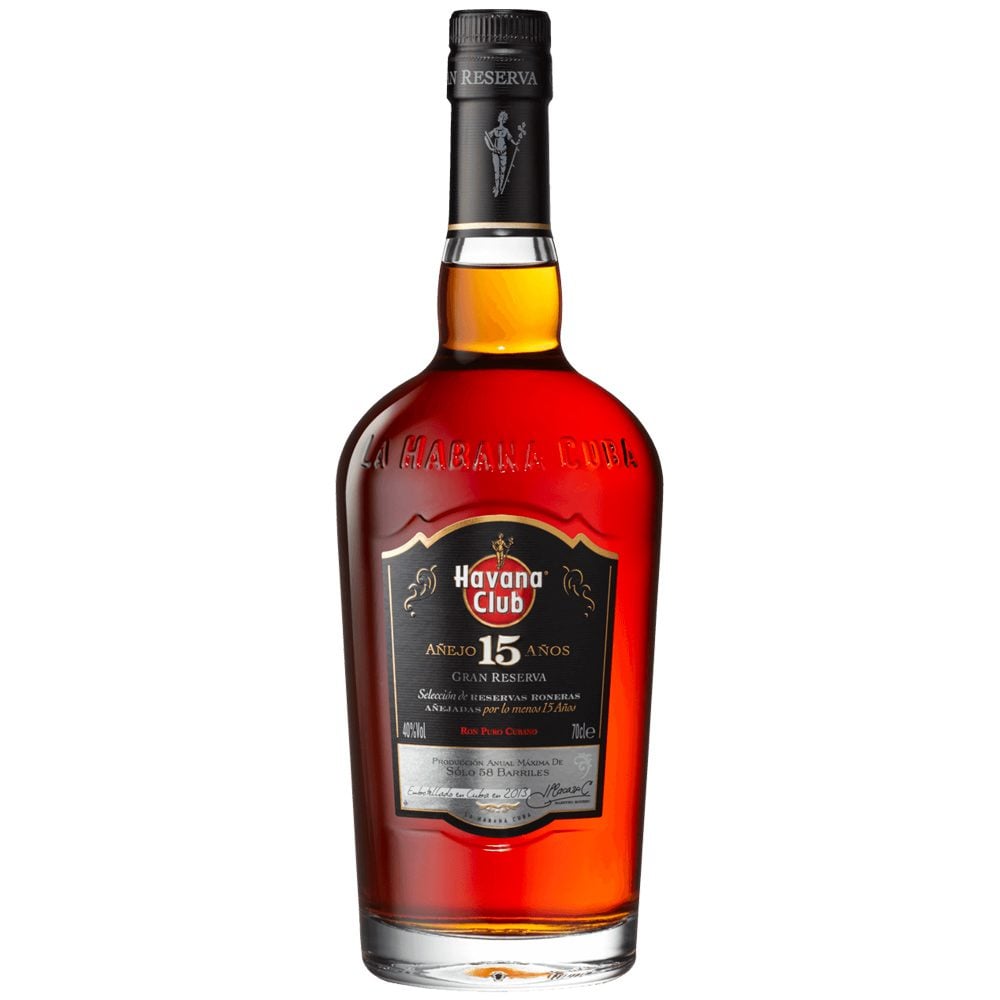 Following Bacardi's exile after the Cuban Revolution, Havana Club became Cuba's official rum. The brand is operated under a unique arrangement between the Cuban government and drinks company Pernod Ricard. Sitting comfortably within the top 5 for rum sales worldwide, it is sold in over 120 countries.
The vibrant style is perfect for classic cocktails such as the Cuba Libre and daiquiri – both of which were invented in Cuba. Alternatively, try the Selección de Maestros, a fabulous example of Cuban rum that is great neat or poured over ice.
Buy now at The Whisky Exchange
Mount Gay
Another classic from the Caribbean, this time from the island of Barbados. Mount Gay is officially the oldest commercial rum distillery in the world, having been founded in 1703. Then, it was named Mount Gilboa and only changed to Mount Gay in 1801. This was to honour Sir John Gay Alleyne, a prominent Barbadian politician who had significantly helped the development of the distillery during his life.
Mount Gay is a highly distinctive rum – try the Eclipse, first released in 1911 to celebrate a total solar eclipse that year.
Pusser's
Pusser's is a blend of five West Indian rums – three from Guyana and two from Trinidad. The recipe is inspired by the rum administered to sailors daily by the British Royal Navy. This ration (originally half a pint, then a quarter and finally an eighth of a pint) was given every day at 11am from 1655 until 1970. The final ever rum was given on July 31 that year, when it was withdrawn on health and efficiency grounds.
Pusser was the naval slang term for 'a purser' – the person responsible for measuring out the rum onboard ship.
Sailor Jerry
One of the world's best-selling spiced rums. Historically, the style was developed by sailors who used spices to mask the often-rough characteristics of local rums.
Sailor Jerry is inspired by legendary artist Norman Keith Collins, a pioneer of American tattooing during the 1950s and 60s. Nicknamed 'Sailor Jerry', his simple but expressive designs have become iconic. One even decorates the bottle – a hula girl, paying homage to the studio Collins had in Hawaii.
Sailor Jerry is a blend of Caribbean rums laced with cinnamon, vanilla and other spices.
Rhum JM
This Rhum Agricole is from the Caribbean island of Martinique. The style uses sugar cane juice rather than molasses and is common in former French colonies such as Guadaloupe and Haiti.
Rhum Agricole is known for a grassy, herbal and drying style. Rhum JM was founded in 1845 and sits at the base of an active volcano: Mount Pelee. The rich volcanic soil gives high yields from the sugar cane.
Another acknowledgment of its colonial past is that Rhum JM uses VSOP and XO expressions in its range, much like you find with Cognacs.
Zacapa
Many countries in Central America produce rum and this fine example comes from Guatemala. The distillery is named after the small town in the east of the country where it is located. Zacapa is some 2,300 metres above sea level and benefits from a unique micro-climate, often sitting above the cloud line.
The Centenario 23 is superb and was first released in 1976 to commemorate the 100th anniversary of the town. Expect a blend of rums aged six to 23 years old that are honeyed, fruity and spicy. And very classy.