DEGELER SkyHanger Garment Bag – Travel Right
In a world where minimalism is all the rage, this movement seems to have forgotten the luggage category. In part, because we need space to put our travel essentials, and thus- the carry-on suitcase was born. But, there is still a race on for slimmest travel bag, with Rimowa revealing some razor thin designs. There is however, a new kid on the block, a German brand named DEGELER and they're vying for your travel companionship.
We've been trialling the DEGELER SkyHanger, an extremely light, durable and functional garment travel bag. DEGELER have removed any unnecessary weight and frills, and paid some serious attention the smallest of details.
Available in classic black (our choice, pictured), navy blue, warm orange, dark Bordeaux red, silvergrey and also in high-end black calf-leather. The SkyHanger has 'done' over a million miles of travel in the hands of demanding businessmen and a in Ape's hands too. It looks great- simple, minimal and understated, yet feels incredibly well built. There's a whole raft of well placed compartments to ensure the SkyHanger remains functional, while keeping that all important timeless and puristic design. Unless you choose the not so understated warm orange colour-way of course.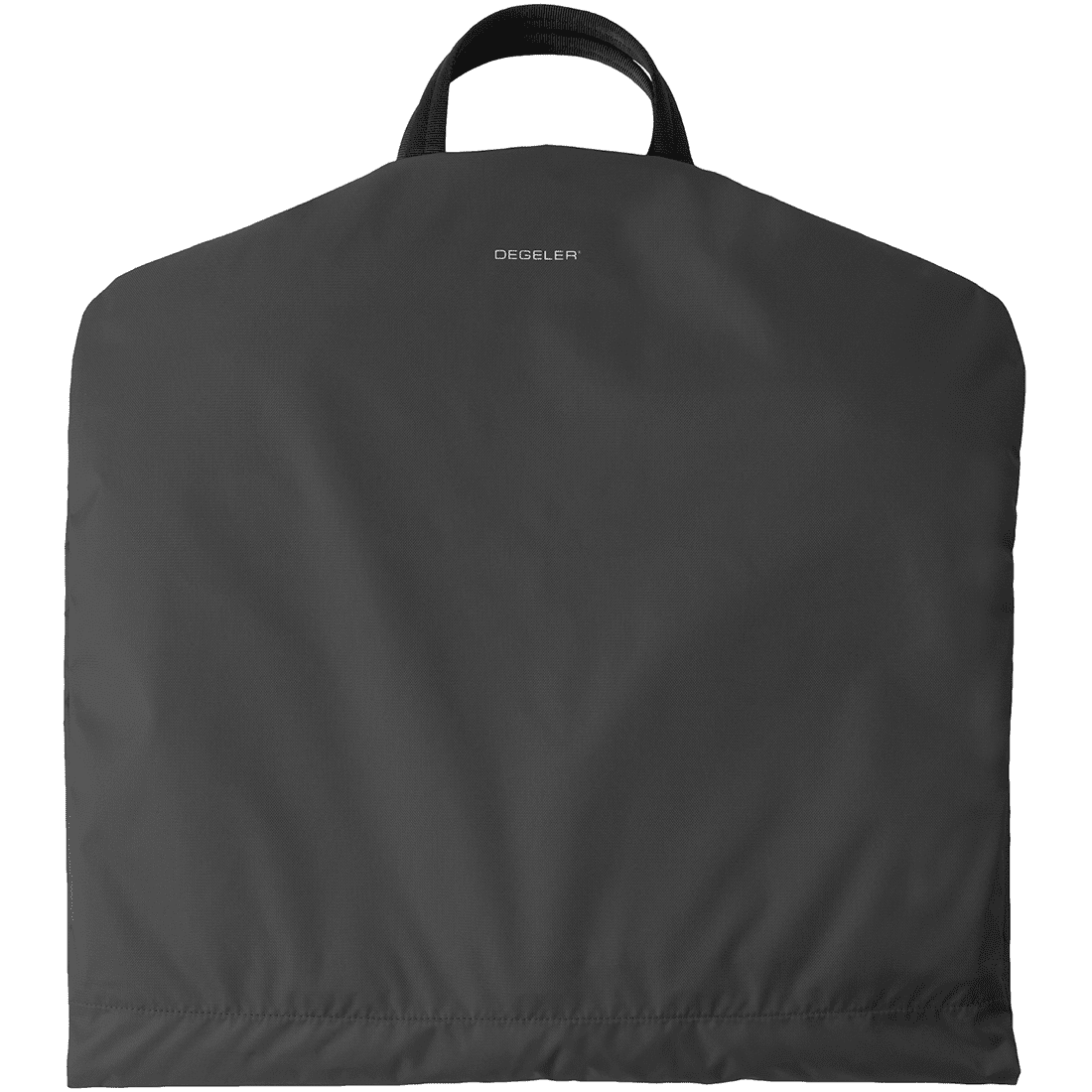 View the gallery above to see more colourways and functionality
DEGELER is a family owned business, run by father (with 20 years of experience in the luggage industry) and son, and from speaking with them- they have a (healthy) obsession with quality, functionality and design. In detail, the SkyHanger weighs only 500g which was achieved through the use of extremely light Velocity-Nylon and Titanium, in part for weight saving but mainly for quality, longevity and waterproofing.
Ape and I are invited on many trips to learn more about brands, attend events and such like so the DEGELER SkyHanger was ideal- fitting a suit, shirt and tie over the inclusive Titanium Hanger. The Titanium Hanger is incredibly light and unique in design- ensuring your trousers stay on the the hanger no matter what. Additionally, there are plenty of carefully located zipped pockets for a pair of shoes, underwear, an iPad, travel accessories and travel toiletries in the optional Clear Cosmetic Bag. The latter helping you to stylishly ease through security with its sub-1L volume being TSA approved and slim-designed for easy access when taking it out of the SkyHanger. All in all- the SkyHanger is perfect for a change into something a little smarter upon arrival or for that all important evening affair. Hats off to DEGELER, this is travel-minimalism at its finest.
SkyHanger, €249 from DEGELER – enter 'APE2DEGELER' for 10% off.