Nike Tiempo Legend 7 Football Boots
Nike Tiempo boots, much like the professional players who wear them, have a reputation for making the exceptional look easy.
The result is a boot not only lighter than its predecessor, but also better fitting and more comfortable.
The Flyknit through the midfoot encases Flywire cables that can be adjusted to preference.  Flexible, lofted Flyknit throughout the tongue area helps provide cushioned coverage atop the foot.
To help prevent overstretching of the leather toebox, Nike developed Fit-Mesh makes its debut inside the Tiempo Legend 7.
"Fit-Mesh is woven to act like a Chinese finger trap. The more pressure you apply, the tighter it holds. It is a floating lining attached to the raised biteline of the boot, not the leather. It helps contain your foot so the leather doesn't have to." – Vianney de Montgolfier, Nike Football Designer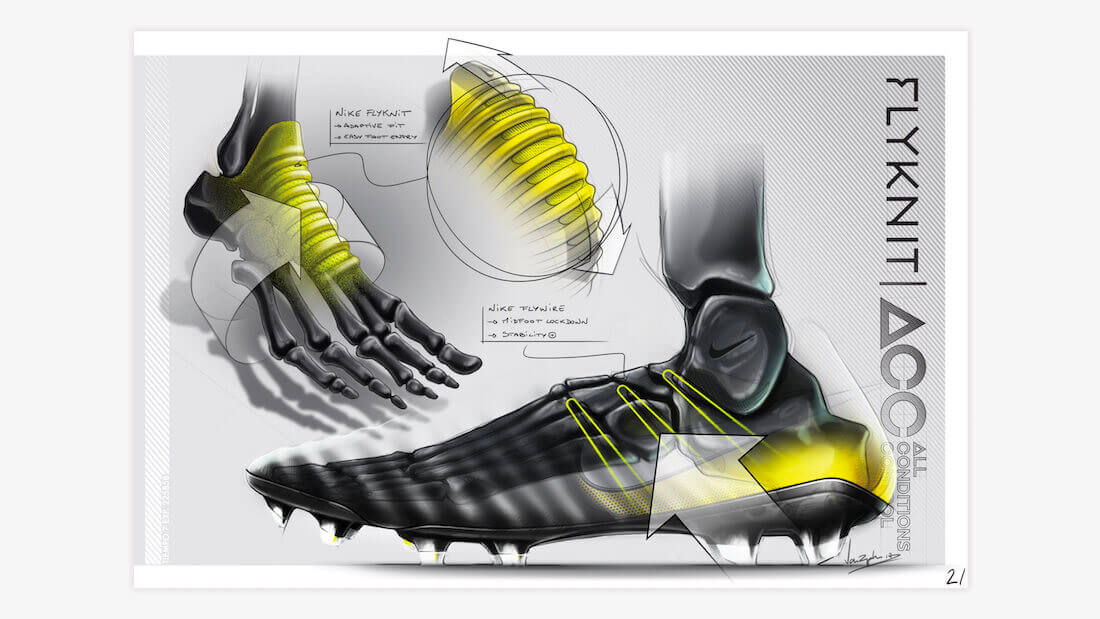 With Fit-Mesh providing stability, Nike leveraged a soft, seamless leather throughout the forefoot. The leather is fused with a thin foam that provides the touch and control benefits of quilting without perforation.
Tiempo Legend 7 also marks the debut of the Nike Hyperstability plate, which is designed for multi-directional movements and helped shave 60 grams off the boot.
"Improving upon a beloved boot was an exciting challenge. The new innovations enhance and compliment the features players already love while significantly reducing the weight of the boot."
The plate features a mixture of jagged conical studs, chevrons, and blades.
The Tiempo Legend 7, available July 10, by NIKE