United Arrows & Sons x SearchNDesign Tennis Shoe
United Arrows & Sons, the concept brand from Japanese fashion conglomerate United Arrows, have launched their exclusive new sneaker alongside Italian company SearchNDesign.
The sneaker, which has been named the Bifida, is inspired by the 'Tabi' style of footwear that traces back to the Heian period almost 1200 years ago.
"We have been thinking to make traditional Japanese footwear as a sneaker that arranged modern style. We are convinced that SearchNDesign is the perfect partner to realise the model we have always wanted to produce." – United Arrows & Sons
Japanese culture has always involved a deep respect for its traditions. Similarly, the Bifida takes inspiration from the past and combines it with contemporary design to create a cutting edge tennis shoe.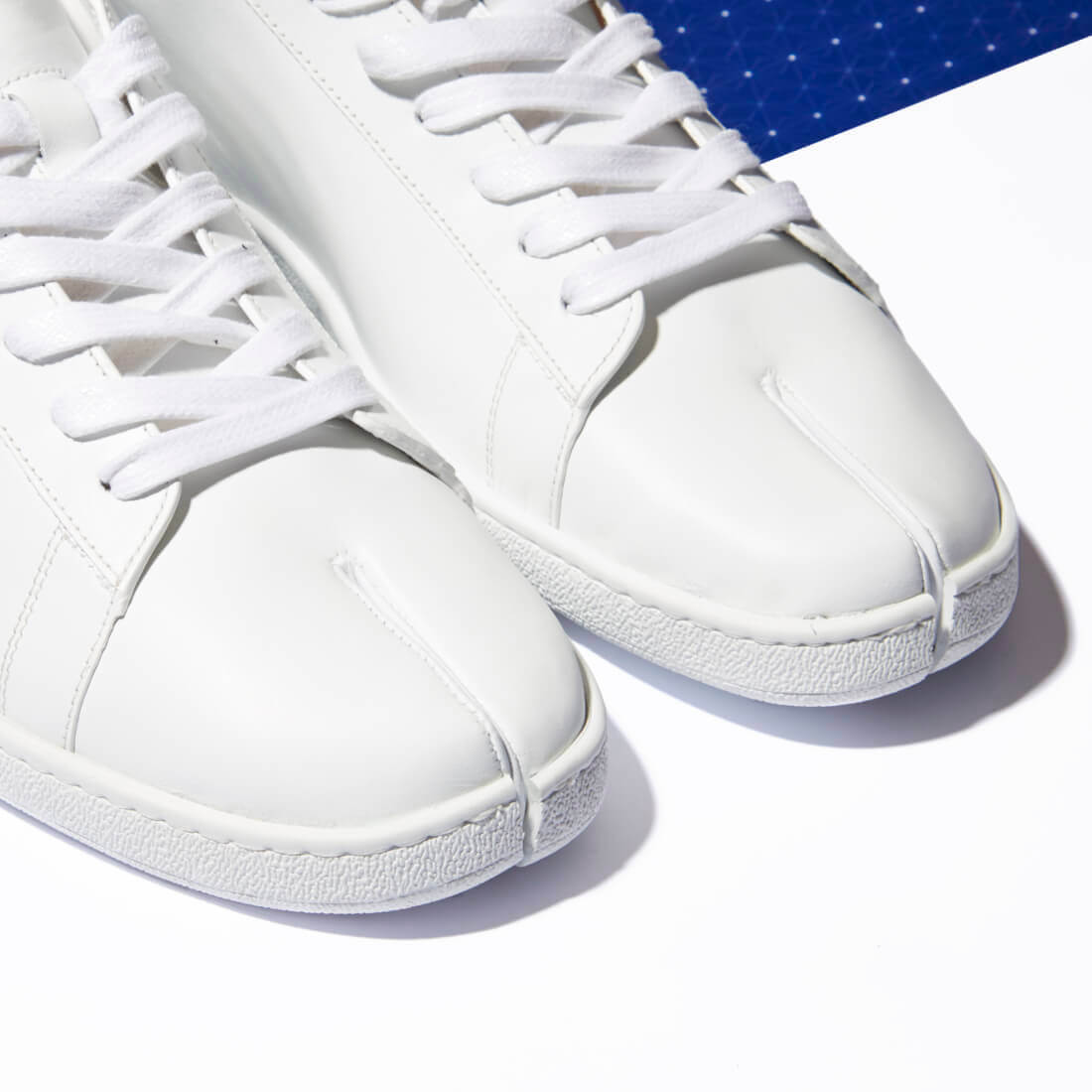 When United Arrows & Sons started to scour the world for a new creative collaborator, their journey took them to Florence in 2016, where creative director 'Poggy' met the SearchNDesign team.
The two brands noticed an instant synergy between them, finding common ground in their passion for high end style and craft.
"The Bifida is a contemporary take on traditional Japanese design, a perfect fusion of the past, present and future. We hope you enjoy mixing it into your wardrobe." – SearchNDesign
The seeds of a collaboration were quickly sown, the idea being to fuse the best of Japanese and Italian cultures to create the Bifida, the first ever tennis shoe designed in the 'Tabi' style, handmade in Italy.
The Bifida, by United Arrows & Sons x SearchNDesign