Blurring the boundaries of technical sportswear and causal wear is something we've always been interested in at Ape to Gentleman. Many try but few succeed. Clothing and accessories which look as good on the way to the gym as they perform in it. If you think about it- why not, there's no excuse- brands should get both parts of the puzzle right.
Olivers
This mission was the catalyst for One Endeavour; the new fitness apparel brand onendeavour.com focused on addressing this exact frustration. Co-founders Nick and Phil, both former City professionals, identified a growing demand in the UK & Europe for understated, carry and performance products with a technical edge, designed for busy men, serious about their style as well as their fitness.
Owen & Fred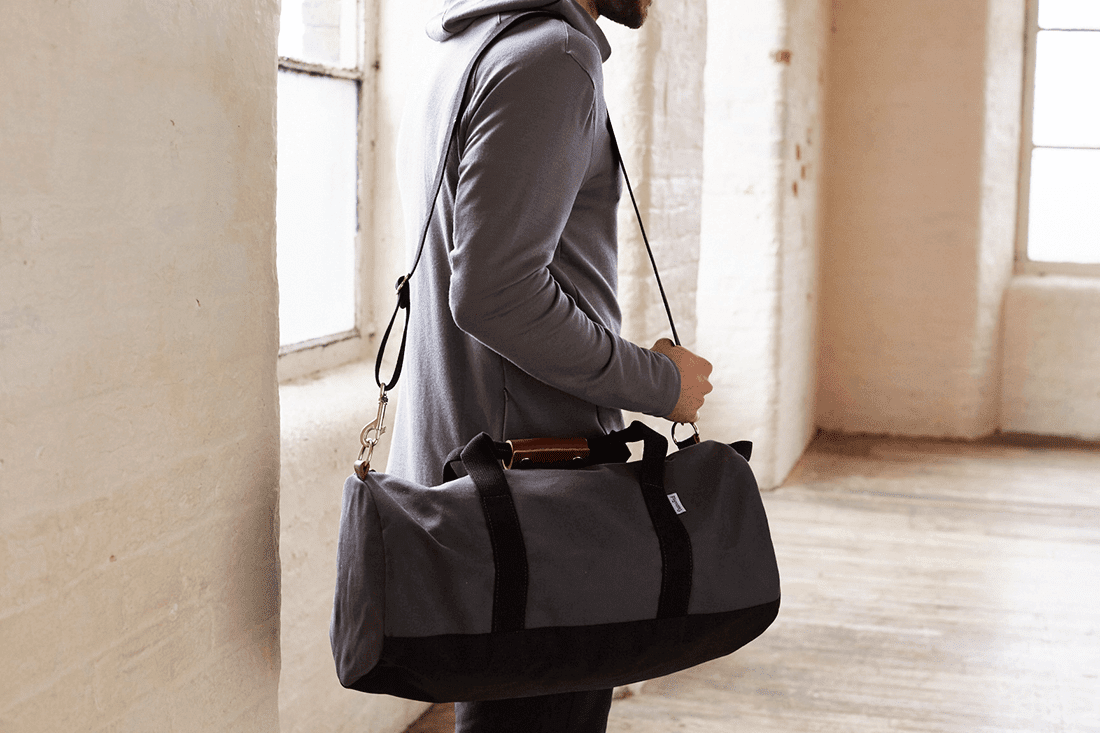 They found small, independent designers in the US producing bags and performance wear to suit one key criteria. Whatever the manufacturers were producing, they were doing it without compromise. Overwhelmed with what they found, they decided to bring it to the attention of other men with a similar outlook.
"My initial research led us to three brands which we think will go down a storm in this country. From personal experience we know how easy it can be to go with the status quo when you're short on time, but there's a number of great brands out there offering the best quality gear that isn't easily accessible in the UK and Europe. We wanted to try it out ourselves and then bring the best of it a bit closer to home." -Phil
AER
Owen & Fred: New York-based designer of stylish duffel bags, perfect for the gym or a weekend away. AER: Design-led duffels and backpacks from San Francisco. Highly technical with a sleek understated design, made specifically to transition from the office, to the gym, to the weekend. Olivers Apparel: Classic performance apparel from California. Hoodies and t-shirts made from 100% Merino Wool, and the shorts are a 4-way stretch material made from Nylon and Spandex.
"We got tired of wearing what everyone else was wearing, so we went out and found something different. Our products speak for themselves in terms of quality, and we're just happy to provide stylish choice in a market that has been increasingly commoditised by replicate brands and disposable fast-fashion. One Endeavour offers great value as well, given the strength of the US Dollar right now." -Nick
To celebrate Phil, Nick and One Endeavour's approach, we are delighted to partner up with them to giveaway £325 worth of gym wear (everything you see below, apart from the Nike sneakers). Extra encouragement to maintain that 'be more active' New Year resolution. And crucially, to maintain it in style.
The Prize
Olivers Apparel All Over Shorts £50
Olivers Apparel Convoy T-Shirt £50
Olivers Apparel Porter Hoodie £135
Owen & Fred Duffel Bag £90
Just sign up to the One Endeavour newsletter below to enter and hear more about One Endeavour's brands and new launches for 2017.