Ape to Gentleman for nobis Outerwear
Appreciating nobis
I remember the first time I ever tried on a Canali suit- the fit, the fabric, the level of detail, the quality and the way it made me feel. Something you can only understand and appreciate if you experience it for yourself. The same thing happened when I zipped up my nobis 'The Barry' jacket.
Photography by Ape to Gentleman
Featuring Chris Beastall, Editor at Ape to Gentleman
Worn by: Chris Beastall – Editor, Ape to Gentleman
Photographer: Toby Clark of Red on Blonde
Location: Peak District, Derbyshire
Accessories: Acne Studios jeans, COS t-shirt, Red Wing boots, Tarka (the Cockapoo)
The nobis Story
Before I explain the intricacies of 'The Barry', a bit about the nobis story. Based in Toronto, Canada- a city that knows cold, nobis is a brand which strives to inspire travel and encourage a follow your passion kind of attitude. It's an instantly uplifting approach to life, and a sure fire way to feel an emotional connection to the brand.
nobis have developed a sense of community too, "Latin for us, nobis inspires you to take your passion anywhere, joining a global collective. This is nobis. Are you one of us?". Are you? You will be…
Founded just ten years ago but available in over 40 countries, nobis focuses on performance textiles and technological innovations for outerwear, footwear and accessories, but packages them up into timeless silhouettes, suitable for wearing anywhere- from the mountains to the city streets.
Heard it all before right? An integration of technical outerwear and classic fashion? I have. However, nobis are one of a select few brands who genuinely deliver on this promise. The brand claims to never sacrifice style for functionality. And they don't. They bring functional and technical superiority together with meticulous tailoring, in classic fitted silhouettes. You could be hiking through the depths of coldest, snowy Canada in a nobis jacket or equally- styling it out on the streets of London on a cold December morning.
Ethical
To add more weight to the nobis argument its textiles have distinct ethical properties- its premium Canadian origin white duck down for instance, ethically sourced and processed in association with Downmark. Additionally, fur is purchased through the NAFA under very stringent regulations.
Details and Design
In further detail- nobis' technology ensures its products are uniquely waterproof, windproof, and breathable with Sympatex® and Embrace™ membranes, as well as seam seal construction. Both membranes offer a protective internal lamination that minimises heat loss while maintaining breathability. Sympatex® and Embrace™ branded tape also seals all major seams for maximum protection from water. A mistake many make- buying a down jacket with poor quality down- fear not for nobis use fuller cluster, higher loft, 100% Canadian origin white duck down for ultimate warmth. Take a look at the Design & Technology page for the specifics.
'The Barry' Jacket
So, back to zipping up 'The Barry' jacket- it's easier for me to suggest you just try one. Once you do, you'll know what quality means. The fit is exquisite, it feels reassuringly insulated but not too heavy. And the windproof and waterproof, breathable, DWR coated outer shell gives of an air of impregnability from anything the weather might throw at it.
Design features: Highly breathable down proof free hanging liner, Two-way zipper, Pit zip vents, Wind flap with convenient magnetic closures, Interior zip stash pocket, Removable down filled hood, Optional faux ruff, Mouldable in-hood framing wire, Adjustable cuffs, Heavy elastic rib cuffs with thumbhole openings, Neck lined in non-pill micro fleece, 4 huge fleece lined military bellow pockets, Bellow pocket on right arm, Hidden adjustable waistband and hem and Double drawstring toggle system for hood.
Technology specifications: Premium Canadian Origin White Duck Down for ultimate warmth, 100% polyester crosshatch shell, Sympatex® membrane laminated, Seam seal construction, Windproof and waterproof (10,000mm), Breathable (10,000mm) outer shell and DWR (Durable Water Repellent) coated.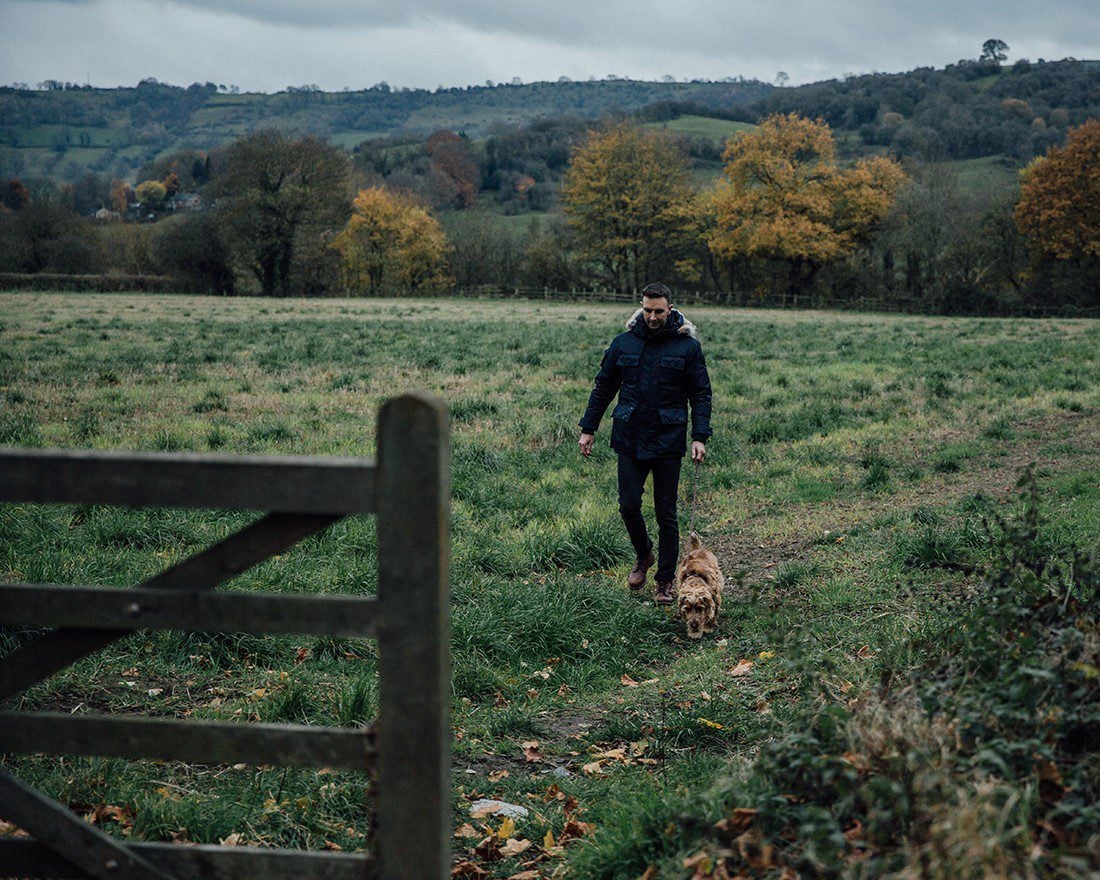 Under the Radar
Wearing a nobis 'The Barry' jacket is truly a pleasure each time- a warmth provision like no other, a feeling like you could take on the coldest of climates but with a genuinely stylish edge. nobis is a brand for the 21st century gentleman and beyond, but best of all- not everyone owns one… yet.
Visit nobis.com for more information.