The North Face x Pendleton – Collaboration Collection
The North Face and Pendleton have joined forces to launch their first collaboration collection.
The collection celebrates the outdoor heritage of the two brands. American-made wool from Pendleton combines with silhouettes from The North Face for a collection symbolic of the companies' shared connection to the American outdoors.
The collaboration launched worldwide on November 29, and includes a range of outerwear and accessories. Each item in the collection features U.S. wool, processed and woven in the U.S. by Pendleton and featuring two of its signature patterns, paired with some of The North Face's most well-known styles including the Nuptse and the Mountain Jacket.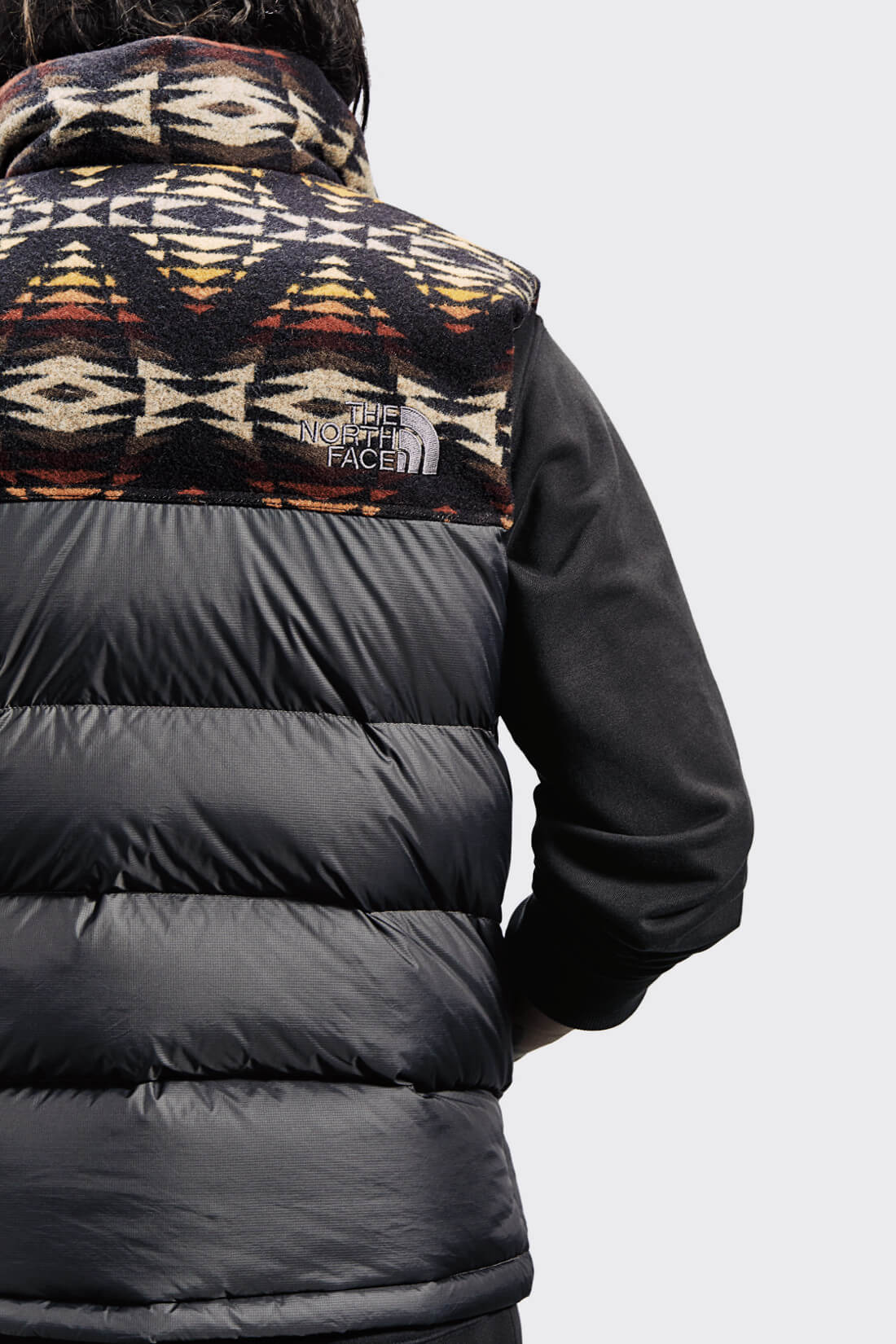 The collaboration includes The Pendleton Jacket, Pendleton Nuptse Jacket, and the Pendleton Nuptse Vest in men's and women's styles, as well as the Pendleton Hat and Pendleton Creavasse pack in accessories, and the Pendleton Camp Mule in footwear.
Founded in 1863, Pendleton is an American textile manufacturing company based in Portland, Oregon. The company began when Thomas L. Kay, an immigrant from England, opened his own mill in Salem, Oregon, after working in existing wooden mills throughout the state.
The North Face began in 1966, and originally offered only highly specialised goods for climbers and backpackers. Since then, the brand has rapidly grown in popularity, and today operates dozens of retail locations across the world.
The Collaboration Collection, by THE NORTH FACE x PENDLETON