S.T. Dupont RFID Protection
RFID (Radio Frequency Identification)- an electronic method enabling radio identification used in contactless credit card payments, passports, identity cards and driving licences, is for the most part quick an convenient. However, it is also a form of technology that can be easily hacked. No contact is required for hacking personal data which can be captured, read, stored and copied in a just few seconds, while waiting in a queue, for example. In fact, electronic security specialists estimate that 10 million people have their personal data stolen in this manner every year. Frightening, and something we were completely unaware of until S.T. Dupont; the luxury leather goods brand brought it to our attention.
For 2016, S.T. Dupont is incorporating an RFID (Radio Frequency Identification) protection system into its small leather goods to prevent the theft of personal data and is the only luxury leather goods brand to offer this. A device called D-Gital will be incorporated into its "Fire Head", "Ligne D" and "Défi" wallet lines, indicated by the presence of a specific card.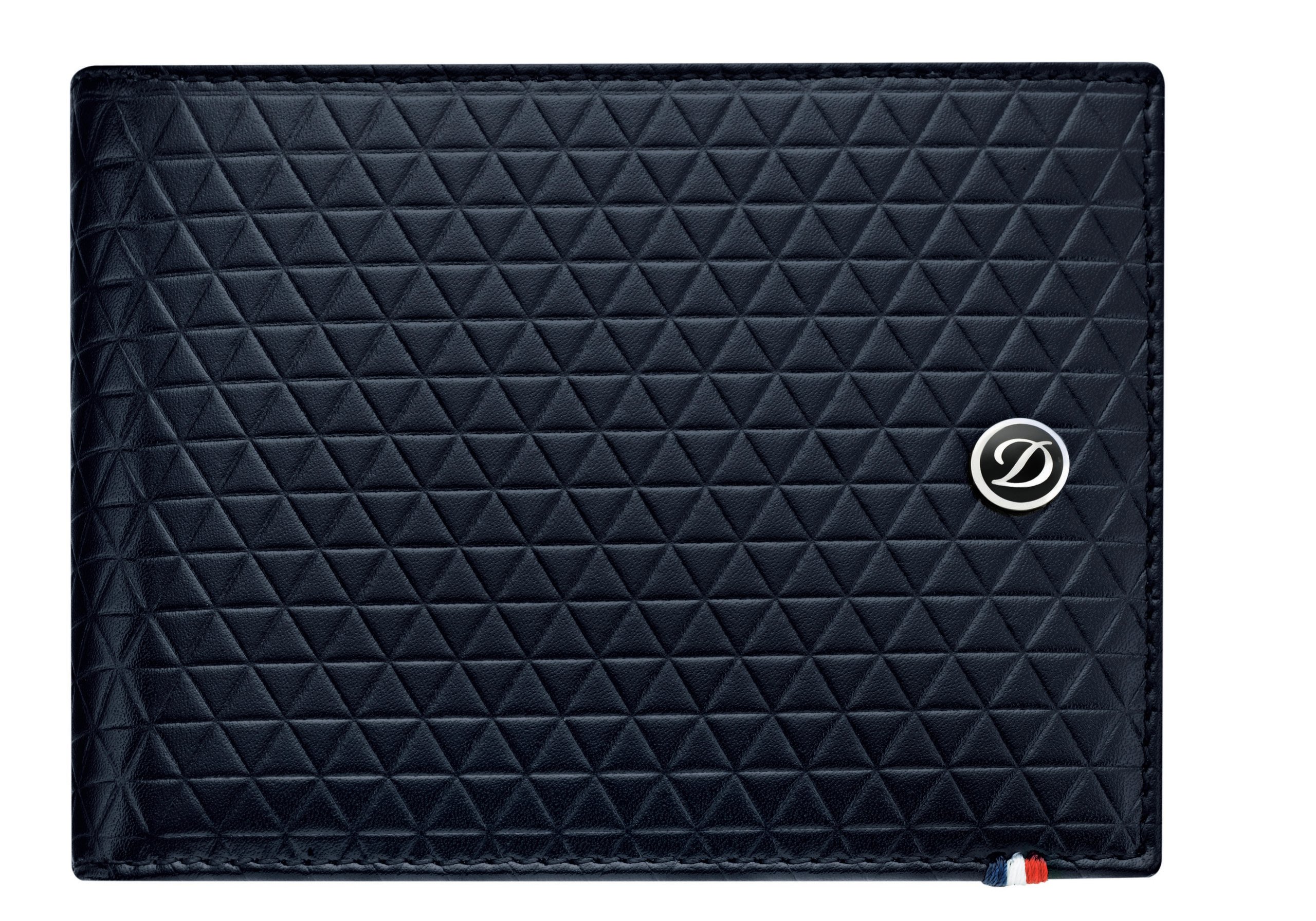 The tech. is patented and approved by the German certification laboratory TÜV, and is delivered in the form of a specific material made from an alloy of nylon and metal integrated into the lining of the card compartments. It blocks the signal emitted by the RFID system and makes it impossible to hack. The best part, the material is integrated into the structure of the wallet and does not alter its aesthetics in any way.
And just to confirm incase you're wondering, D-Gital poses no risk of your American Express card demagnetising and does not interfere with telephone signals.
More information at st-dupont.com and available at stonegift.com from £195.