TOMS Shoes is not a brand we have covered before on Ape to Gentleman but their support of Movember, now in its third year is notable. As a men's grooming blog we too are supporters of Movember and for that matter, any organisation which brings awareness and generates funds to support men's health.

This year the signature Movember moustache appears in maroon on Grey Aviator Twill TOMS Classics for both men and women and on Grey Aviator Twill with Chambray TOMS Botas for men, £70 and £42 respectively.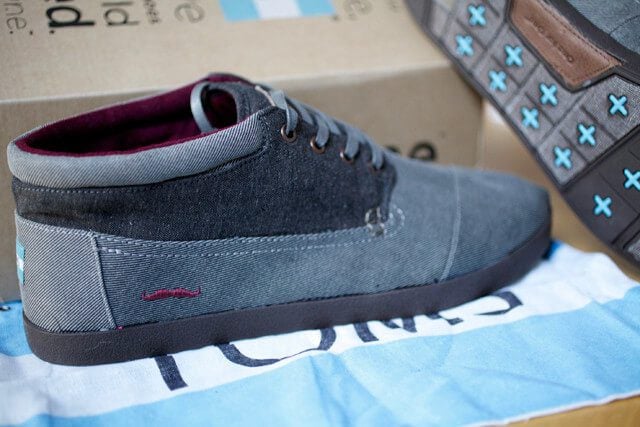 Investing in either of the two pairs results in proceeds going to Movember (and a pair of new shoes to a child in need).