111 SKIN is the creation of Dr Y. Alexandrides, a cosmetic surgeon with over 20 years of experience specialising in craniofacial surgery and facial rejuvenation. Dr Alexandrides, despite being a cosmetic surgeon also focuses on non-invasive techniques to promote anti-ageing and aid skin healing.
111 SKIN was created in conjunction with space scientists and contains ingredients used by astronauts where extreme space conditions can accelerate the ageing process. Translated, the range protects skin from high altitude issues and varying temperatures – more appropriate for the non-astronaut.
Each product contains a patented formula of NAC Y2 (a combination of NAC, Vitamin C and Escin) which increases Glutathione – the most vital antioxidant in your cells that maintains youthful skin.
For Gentleman
Daily Orbit NAC Y2 Energising Youth Tonic, 130ml (£40) – a 2-in1 aftershave and toner. It protects skin from harmful free radicals and restores skin's pH levels to eliminate impurities, and rebalance moisture. Infused with vitamins, antioxidants and NAC Y2, along with seaweed extract, it relieves tiredness and rejuvenates the skin throughout the day. Useful for frequent flyers subjected to tough air-conditioning.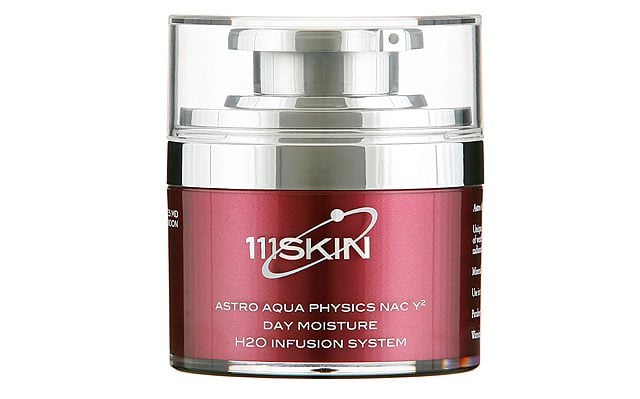 Astro Aqua Physics NAC Y2 Day Moisture H20 Infusion System, 50ml (£90) – designed to liven up the skin and provide an instantly fresh-faced look with the NAC Y2 formula, carbohydrates and ions – the cream moisturises the skin and moderates its evaporation of moisture. It includes a mineral UV filter too.
Suitable for: astronauts, skiers and anyone subject to harsh winters.
The 111 SKIN range is available at Harrods Gentlemen's Lounge, Harrods Beauty Apothecary and www.harrods.com . To learn more about 111 SKIN, please visit www.111SKIN.com, or to arrange an appointment to speak to a skin specialist call 020 7467 5847.