Bang & Olufsen BeoLab 50 Speakers
The BeoLab 50 is the first loudspeaker from Bang & Olufsen, emerging directly from the BeoLab 90 to bring sophisticated sound and beautiful design.
The uncompromising acoustic research and technological development of the BeoLab 90 was used to the same effect in the BeoLab 50, and as a result, the two loudspeakers share several features.
The new speaker comes with new sound control technologies to deliver optimal performance, as well as a unique design that unfolds as you need it. The BeoLab 50's distinct appearance reflects the technologies applied while still fitting elegantly into any interior décor.
The speakers design is tall, and rounded by floating lines and visible edges, and the silver-polished aluminium surfaces and warm oak wood lamellas are recognisable trademarks of many Bang & Olufsen products.
The bottom part of the speaker is designed to create the illusion of it being visually lifted above the floor.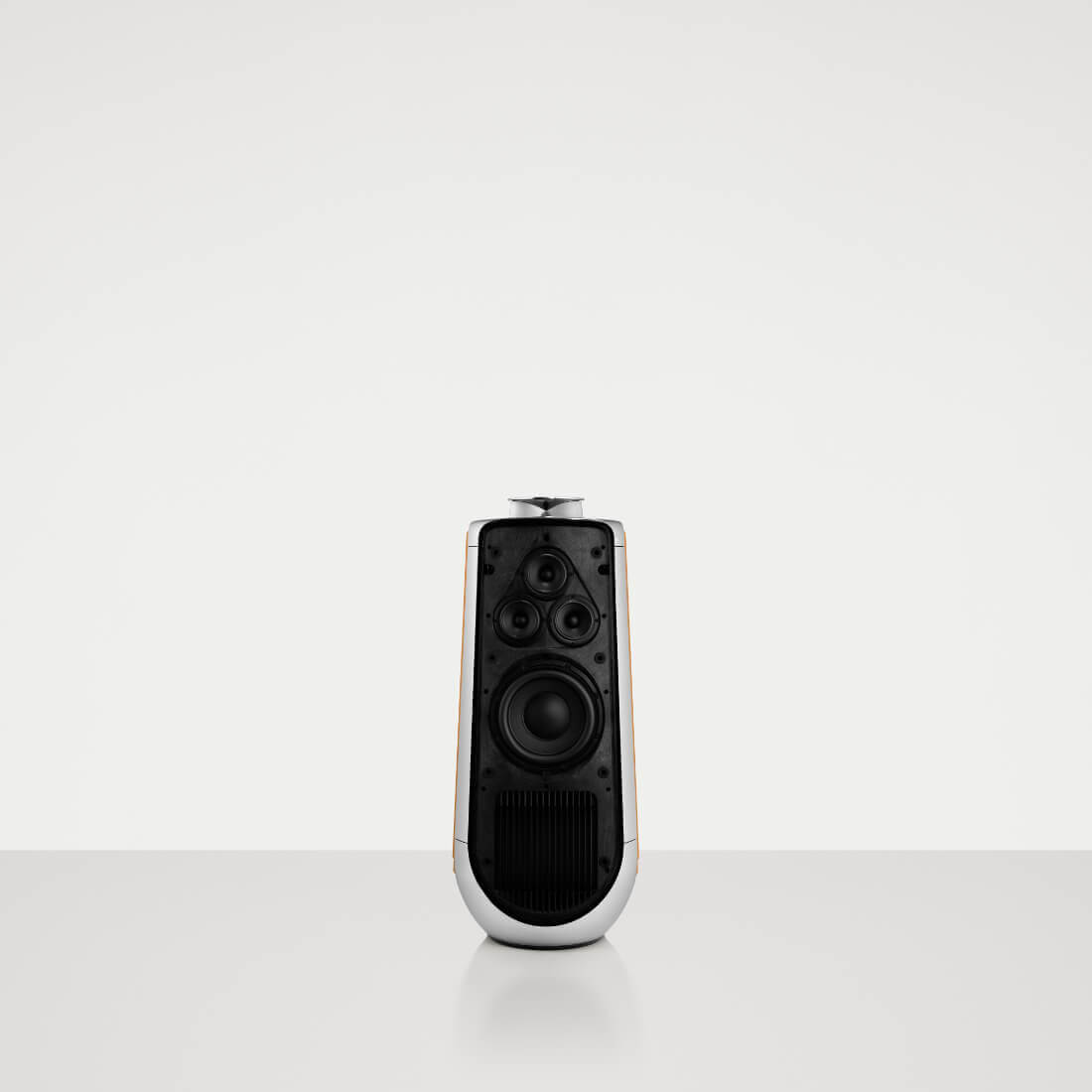 "The balance of the BeoLab 50 is light and refined. This impressive speaker's footprint is relatively small, making it easy to fit into people's homes." – André Poulheim, BeoLab 50 Designer
Using an external microphone, the BeoLab 50 measures its physical acoustic surroundings and applies the ideal compensation filters to produce optimum sound at your listening positions or throughout the entire room.
The unique Acoustic Lens Technology handles the sound dispersion of the upper frequencies. The lens disperses the sound via Beam Width Control into either a 180-degree sound mode for a party or watching a movie, or to a narrow mode for a dedicated "sweet-spot" listening position.
The BeoLab 50 can be controlled via the Bang & Olufsen app to create and select different presets in relation to your listening position and preferences.
The BeoLab 50, by BANG & OLUFSEN