12 Lip Balms & Chapsticks That Will Protect Your Lips All Winter
Lip care should be an essential part of every man's grooming routine, especially during the colder months. With the incoming freeze, the central heating blasting and bitter winds picking up, chapping, peeling and cracking lips are more likely to occur. When you're full of cold, struggling to breathe through your nose, the associated dry lips can get very uncomfortable. Not to mention, going in for a kiss and sandpapering the lucky recipient.
If you like outdoor pursuits or plan to hit the ski slopes this winter, you'll need a good lip balm or chapstick to protect this sensitive area from high altitudes and inclement weather. And generally, if you like locking lips, smooth, healthy ones are more attractive all round, and a quality lip balm will help keep your mouth peckable.
On separate note, if you suffer from persistent cracks at the corners of your mouth that won't heal, it can be a sign of a vitamin deficiency. Specifically, B1, B2, B3 and B12 can correct the problem, plus zinc and iron can also help, so up your supplement intake during the winter to heal sore cracks and prevent them from forming. Otherwise, a tiny dot of antibiotic ointment should also help speed up recovery. Then, use your lip balm to keep the area supple.
Convinced you need to look after your mouth area? Good. Here's 12 of the best lip-smacking treatments to buy now.
The Nourishing One
Dr Hauschka Lip Care Stick
This silky smooth orange stick glides on thanks to a combination of natural essential oils, shea butter, beeswax and anthyllis, which work together to seal in moisture. It creates a barrier to protect sensitive skin from feeling tight or rough, leaving lips with a very subtle sheen.
The Sporty One
Aesop Protective Lip Balm SPF 30
Winter sports enthusiasts will always benefit from a sunscreen to protect those sensitive spots, but it's easy enough to get caught out on a random sunny day. With high SPF 30, UVA and UVB filters from zinc oxide Aesop's hydrating balm will shield your lips from exposure all year round.
The Luxury One
La Mer The Lip Balm
This luxury lip treatment from La Mer has an invigorating minty taste and a velvety smooth texture. It contains the brand's miracle healing broth, plus extracts of aloe, sweet almond and menthol, which delivers a soothing, cooling sensation.
The Anti-Ageing One
Grown Alchemist Age-Repair Lip Treatment
If you smoke, vape or just keep getting older each year (insert gritted teeth emoji), you might start noticing that your lips are less firm than they used to be, along with fine lines appearing at the corners of your mouth. This advanced lip smoother contains tri-peptide and hyaluronic acid to boost collagen production, triglycerides to prevent moisture loss and antioxidant violet leaf extract to condition.
The Sensitive One
Bulldog Sensitive Lip Balm
For anyone with allergies or sensitivities, the lips are often the zone where hives flare up first. This flavour-free, vegan stick from Bulldog is a blend of natural waxes and cocoa butter that respects the skin and won't trigger a reaction.
The Flavoured One
Jack Black Intense Therapy Lip Balm
This intense lip conditioner is made with a nourishing blend of shea butter and avocado oil. It has a minty fresh taste and an SPF 25 which makes it well equipped to deal with sun, sea and snow – and it also comes in other flavours like lemon and grapefruit.
The Cold & Flu One
Kiehl's Buttermask For Lips Overnight Lip Treatment
Cough and cold season isn't a whole lot of fun, especially when becoming a mouth-breather creates a lot of de-hydration in the mouth and lips (and more than the odd prod in the ribs from your other half to stop the snoring). This rich night treatment from Kiehl's contains coconut oil and wild mango butter to keep the area soft and supple.
The Chic One
Chanel Boy De Chanel Lip Balm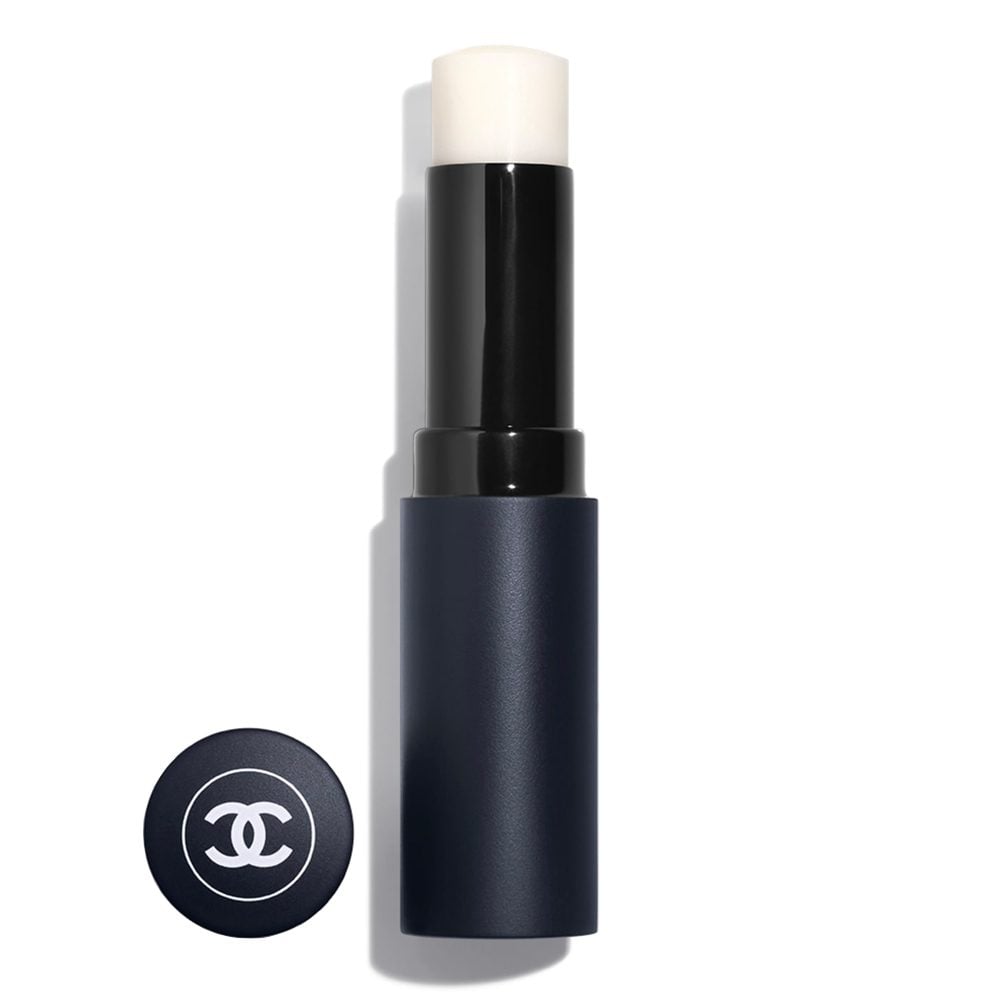 Encased in a pure black case with the iconic interlocking C logo on the lid, this deeply moisturising lip balm from Chanel is made with jojoba oil, shea butter and antioxidant vitamin E to protect the skin for up to eight hours, leaving the lips with an all-natural, matt effect.
The Grab-It-While-You-Can One
Tom Ford For Men Hydrating Lip Balm
'Low stock' or 'out of stock' feature heavily when shopping for this essential lip smoother from Tom Ford. An ingredient list is hard to come by, so we have no idea what goes into it, but it we know it works. Demand often exceeds supply, so if you're on the hunt, add to cart now.
The No-Nonsense One
Malin & Goetz Lip Moisturizer
Prefer a gel texture to a waxy one? Like your lip products fragrance- and flavour-free? Malin & Goetz has got you covered with this hydrating lip gel. It offers long lasting hydration and protection, so you barely need to reapply.
The Moody One
Triumph & Disaster Jaggr Lip Balm
Whipping out this dark tin of mystery has a certain appeal. It contains a soothing balm with ingredients from some of New Zealand's finest healing plants, including Kawakawa extract, a medicinal tree used by the Maori, and Manuka oil to nourish and protect, along with SPF 15.
Shop now at Triumph & Disaster
The Personalised One
Buly 1803 Baume des Muses
For the aspiring gentleman Buly makes a lip balm in a vintage style, monogrammed vegetable leather case. With a choice of colours and textures, including shagreen, marbled or smooth, and space for up to three characters, you can make this lip conditioner your own. The balm itself is an all-natural vegetal blend of plum oil, shea butter and ricin oil, selected for antioxidant, nourishing and fortifying qualities.