The Best-Smelling New Men's Fragrances For Winter 2023
Amid the chaos that Covid-19 has caused, it's certainly given many of us a greater appreciation of our ability to smell. Sure, we'd love to have learned this particular lesson from a less devastating force, but here we are, looking for the slimmest of silver linings. Early on in the pandemic, Kate Petrova, a data researcher, found a surge in negative reviews for some popular Yankee Candles, ostensibly from customers who didn't realise their sense of smell had been affected.
Without a sense of smell or taste, our technicolour world becomes dull, black and white. Getting it back is a real hallelujah moment, and smell training is proven way to restore this crucial sense if it's still distorted. The process involves sniffing common food odours, twice a day over a series of weeks, to retrain the brain to recognise aromas such as mint, garlic and coffee.
So, help protect your sense of smell by getting jabbed or boosted if you haven't, upgrade from a surgical or cloth face covering to an FFP2 mask with superior filtration (that you can still smell through), and enjoy sniffing out your next signature scent from 20 blockbuster launches from the world's greatest perfume houses.
Prada Luna Rossa Ocean
It's hard to muster the enthusiasm for yet another video call, but when it features a guest appearance from Hollywood actor Jake Gyllenhaal it's a different prospect altogether. And so it was for the launch of Prada's new scent, Luna Rossa Ocean, where we watched a preview of the actor pretending to sail into a storm-tossed sea for director, Johan Renck.
But don't expect a hint of salt or sea in this scent. Stripped down to the bare elements, the fragrance opens with a zesty accord of bergamot, artemisia and pink pepper, followed by by iris cream accord of suede, saffron and sage over a base of musk, smooth Haitian vetiver and patchouli.
It's a sporty, aromatic scent that will breathe fresh air into any occasion.
BOSS Bottled Collector's Edition
Bling is back with this gilded edition of BOSS Bottled. This festive makeover will bring a sense of occasion to the Christmas Day unboxing. Backed by the well-loved scent of spicy woods and fruits, it's a solid gold gift for a known BOSS wearer.
Lalique White in Black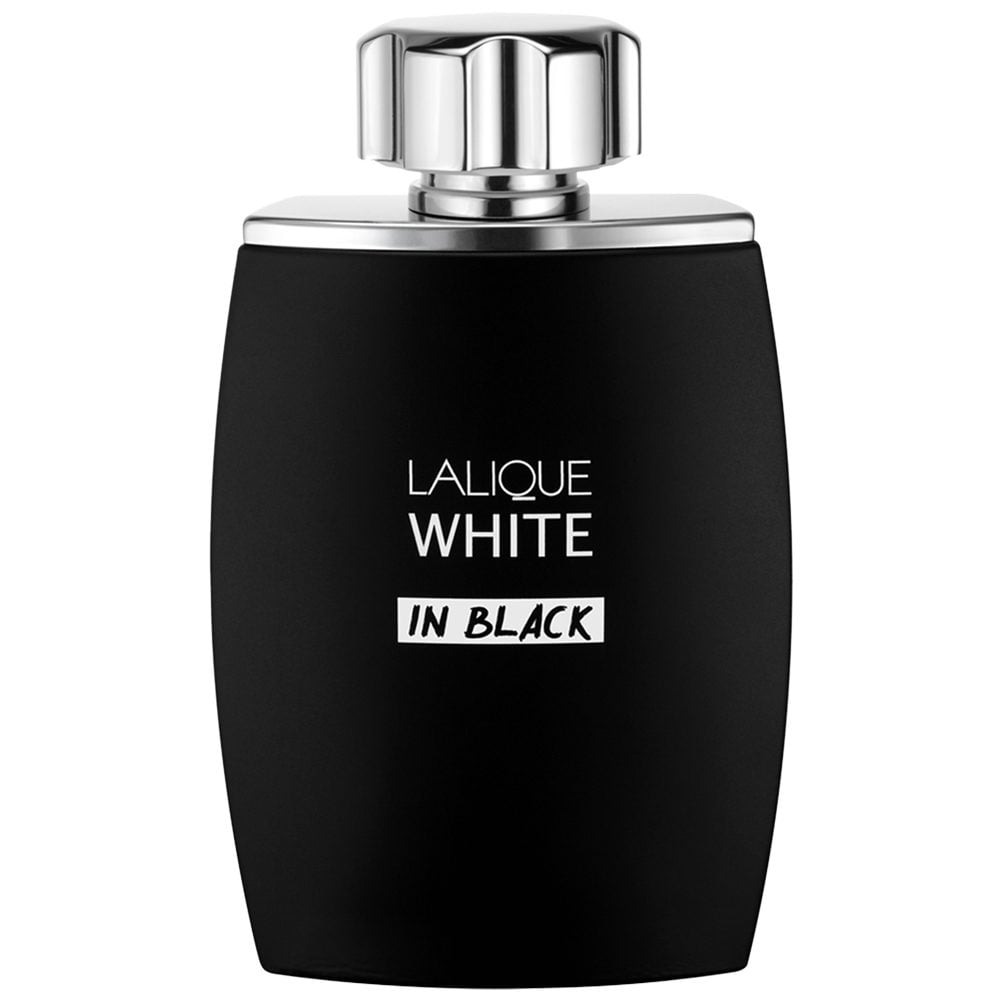 Don't watch the Antiques Roadshow? Trust us, the best bit is usually when a a cheap charity shop vase turns out to be an original Lalique glasswork worth considerably more. Turning the artistry from glassware to fragrance, Lalique keep the bar high.
White in Black is a smooth vanilla that opens with bergamot, grapefruit and incense with heart notes of white cedar wood, patchouli, tolu balsam and ambroxan, finishing with a dry down of cardamom, pink peppercorn, elemi and lavandin.
Jo Malone Wood Sage & Sea Salt Cologne
For the festive season Jo Malone has a series of limited editions, including this starburst bottle design for one of our favourite men's scents, Wood Sage & Sea Salt. The scent captures those bracing winter walks on the beach with a mix of earthy sage, ambrette and the mineral tang of salty sea air.
Jean Paul Gaultier Scandal Pour Homme
Scandal Pour Homme has all the ingredients for a gourmand oriental scent. On a boxing theme, the refillable glass bottle is topped by a gold crown lid and the juice, which has an inky hue, packs a heavyweight punch that lands very well on the skin.
Imagine a dessert on MasterChef that the judges praise for the careful balancing act between edible notes of caramel, vanilla and tonka bean and refreshing top notes of citrus and sage, and you've got the taste of this sweet treat.
Moncler Pour Homme
For a brand that's been making cold-weather wear since 1952, it's hard to believe that Moncler only just launched its first-ever fragrance for men. The haute fashion line, Moncler Genius, has raised our expectations on the brand's innovations and Moncler Pour Homme certainly holds a few surprises.
Shaped like a flask, the hefty chrome bottle holds a logo that doubles as a control button for the LED screen above. This illuminated display reveals the brand's name, or it can be personalised with your own. It's built to last with a USB charger, and it's refillable; simply push the buttons at the base to release the cartridge inside.
The scent takes inspiration from the alpine slopes, with green notes, clary sage, cypress and pine resin over an amber base of a medley of wood including sandalwood, cedar and vetiver. Peppery and warm, it's like walking into the comforting embrace of the wood-fired chalet after the chill of the snowy piste.
Brioni Eau de Parfum Intense
Brioni fragrances are a bit like buses, you wait around for ages only for two to show up in quick succession. Brioni Eau de Parfum Intense is the follow up to the inaugural Eau de Parfum. Dressed in inky black with a silken label, the scent opens with a blend of Italian citrus oils and pink peppercorn with patchouli, saffron and green apple layered over a base of vanilla, oud and ambroxan. It's the olfactive equivalent of an impeccably-cut tuxedo.
Calvin Klein Defy
Which came first for Richard Madden, landing a lead role in Eternals or a Calvin Klein contract to front its latest scent? Only the actor's inner circle would know, but it's funny how brands tap the next big thing with uncanny timing.
Calvin Klein has a history of capturing the generational mood, so does Defy match the times? It's a comfortable blend of bergamot, mandarin and cedar leaf oils, lavender, vetiver and violet leaf over a base of vetiver, amber and musk. Like the denim jacket Madden wears in the campaign, Defy is fresh and uncomplicated.
David Beckham Collection
David Beckham presents a trio of colourful Eau de Parfums inspired by his globetrotting experiences in the US, UK and Asia.
Housed in simple, weighty glass bottles, we have Aromatic Greens, a woody green fragrance that take its cues from the English countryside (and perhaps Beckham's own Cotswolds estate) that features lemon, absinthe and mint over powdery orris and crisp apple and an earthy, woody base of patchouli.
Infinite Aqua harks back to the 1990s trend for marine scents and comes from his time spent by the Pacific Ocean. Composed with lemon, fig, lavender, water lily and ocean breeze accord, we think it's one to bank for summer.
For now, go for Refined Woods: a warm and woody amber oriental with cedar, tonka and cedar wood around a floral heart of lavender and geranium.
Maison Margiela Replica Autumn Vibes
The trees might be bare, but we are more than happy to keep crunching those golden autumn leaves with this woody scent from Maison Margiela. Shinrin yoku, or forest bathing, is all the rage, so douse yourself in this zen inducing combination of cardamom, pink peppercorn, cedarwood, moss accord and fir balsam.
Dior Sauvage Elixir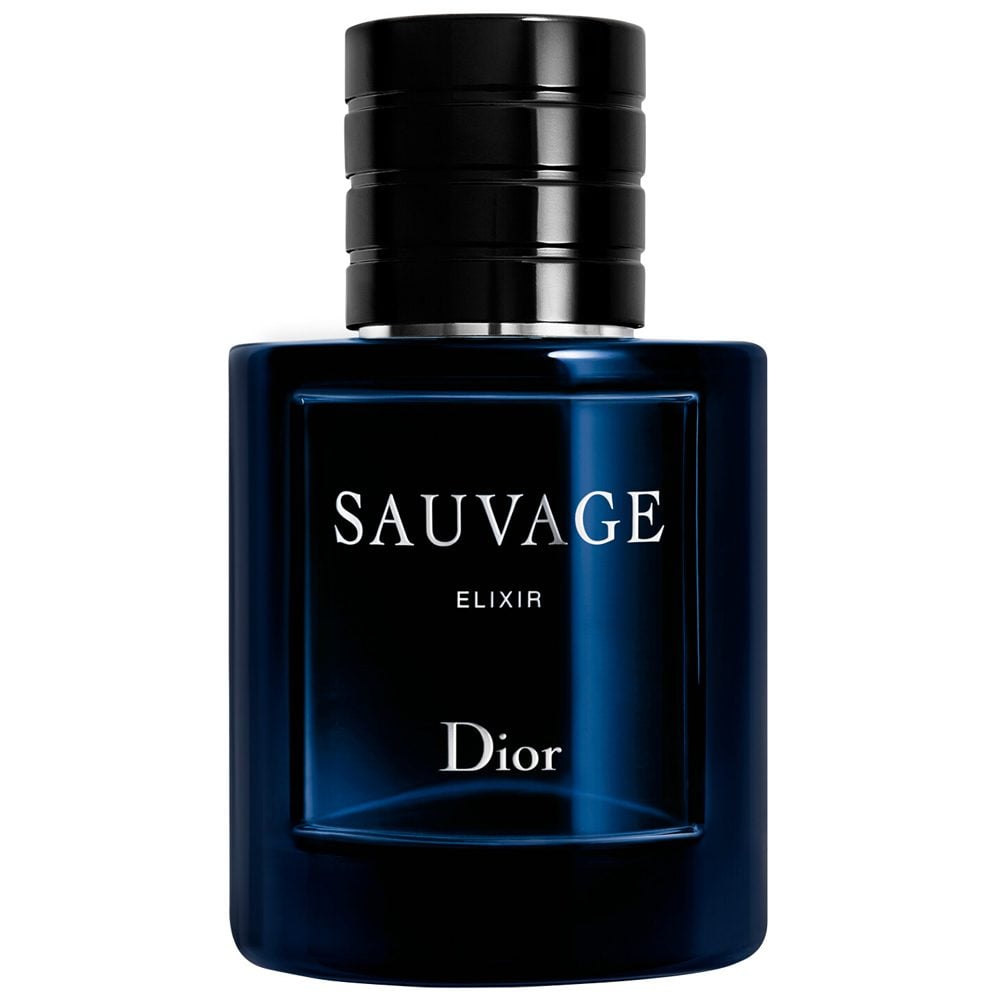 Elixir takes the Sauvage story to an intense dimension that we are here for. Dior Perfumer Creator, Francois Demachy, has elevated the exclusive Alpine lavender essence (which has a distinguishable hay and vanilla note) and blended it with cinnamon, nutmeg and cardamom, Martinican rum, tobacco and liquorice, patchouli, vetiver and Frankincense.
Smooth and sophisticated, it has all the festive elements of citrus, spice, liquor and a gift from a biblical King, with long-lasting performance.
Ralph Lauren Ralph's Club
With its antique-style hip flask, Ralph Lauren's latest scent sets the tone for a wood-panelled, gentlemen-only members club, replete with the funk of cigar smoke and whisky. But Ralph's Club welcomes all, and the smoking area is firmly outside.
While it's rooted in the classic with notes of Virginia cedarwood, clary sage and vetiver, lavandin, apple and grapefruit create a fresh and fruity opening, while geranium and orange blossom give it a younger, floral edge.
Armani Privé Cyprès Pantelleria
Fancy some winter sun? Cyprès Pantelleria, from Giorgio Armani's exclusive line is a chypre, which is a family of fragrances based around citrus, cistus labdanum and oak moss.
This translucent scent contains a Mediterranean blend neroli, mandarin, bergamot and cedar in the top; an aquatic accord, clary sage and cypress essence in the heart; and a base of oak moss and vetiver. It evokes wild beaches and driftwood. Headed somewhere hotter and sunnier over the festive break? This is an inbound essential.
Burberry Hero
In case you've missed it, Burberry tapped House of Gucci actor Adam Driver to front Hero, its latest pillar scent for men. Shot in the Canary Islands, Driver didn't have to wear much for the campaign, just some trousers, and to run and swim as fast as a horse, while being absolutely ripped.
Meanwhile, the woody fragrance reads like a minimal recipe of just four ingredients: bergamot, juniper, black pepper and cedarwood. Closer inspection reveals that the latter is actually three specific cedar wood essences from far-flung provenances, including the Appalachians, the Atlas Mountains and the Himalayas. Heroic antics from just a spritz.
Tom Ford Private Blend Ébène Fumé
Here's another Private Blend to add to our crowded cabinet. Ébène Fumé, or smoked ebony, is a rich, sensual blend of black pepper absolute, violet leaf, rose neoabsolute, gauiac wood, cistus absolute and Palo Santo smoke.
Used in shamanic rituals, this special 'holy' wood is used to promote physical healing, clear negative energy and bring yourself closer to the divine; resolutions that we're down with for 2022.
Comme des Garçons Rouge
Want something out of the ordinary? Go for Comme des Garçons, purveyors of weird and wonderful scents. Dressed in the colour of Christmas, Rouge is a heady dose of pink peppercorn and Indonesian ginger, earthy beetroot, Egyptian geranium, with a woody patchouli and cistus, that smells like spicy amber incense with a gently fizzing, piquant top.
It's unique charms will warm the cockles on a cold day.
Paco Rabanne Phantom
Christmas brings out the novelty, and Paco Rabanne's latest robotic offering certainly scratches that itch. As a grown up, however, is it the kind of thing we want knocking around the house once the celebrations are over? Well, let's not be a Grinch – it's all a bit of fun.
The bluetooth-enabled cap opens up the Phantom Universe: three different sets of robot filters, including one you can dance along to, plus a playlist of history's greatest number ones. Does it smell dark and mysterious like the name, Phantom, might suggest? It's a fruity cocktail of lemon, apple, lavender and sweet vanilla. Phantom is a Christmas cracker – all that's missing is the paper hat.
La Collection Privée Christian Dior Tobacolor
From Dior's exclusive line comes Tobacolor, a celebration of the intoxicating hot-cold taste of tobacco through a nargileh or hookah. Sweet vernal grass, golden hay, hints of peach and plum marinated in rum, Turkish black tobacco absolute, hints of cinnamon maté, chocolate and tonka bean, create a honeyed, delectable scent to wrap yourself in for the winter months.
Jimmy Choo Urban Hero Gold Edition
Just like a pair of crystal encrusted Jimmy Choo trainers, you can rely on this Gold Edition of Urban Hero to shine at the party.
Blood orange, pineapple and basil come together with lavandin, tonka bean and amber tonic over a base of sandalwood, moss and musks, it will leave a sweet and fruity trail on the NYE dance floor.
Montblanc Legend EDP
Can you improve on a great scent? Enhancing its charms through an Eau de Parfum, this leathery version of Montblanc Legend is a slow burner. A confection of bergamot, violet leaves, magnolia, leather and wood, it's deeper and richer and seems to get better and better.