The Best Shaving Cream Brands For Men (And The One To Buy)
The simple act of removing stubble from one's face has created a limitless choice of devices and concoctions to perform this mundane task. Navigating the ones that work can literally be a lifetime of trial and error: shaving cream, gel, foam, soaps and more. Or, it can be picking up the bog standard can of foam that dad uses, and sticking to the same brand for life.
Like toothpaste, it might be easier to repeat purchase a functional item like this, but if you've never tried a shaving cream before, you're missing out on a vastly superior shave. As well all know, shaving can be tough on your skin so it's important to pick the right products to help protect and nourish both the skin and the hair follicles. The best shaving creams do exactly that, combining a close shave with a gentle touch.
The Benefits Of Shaving Cream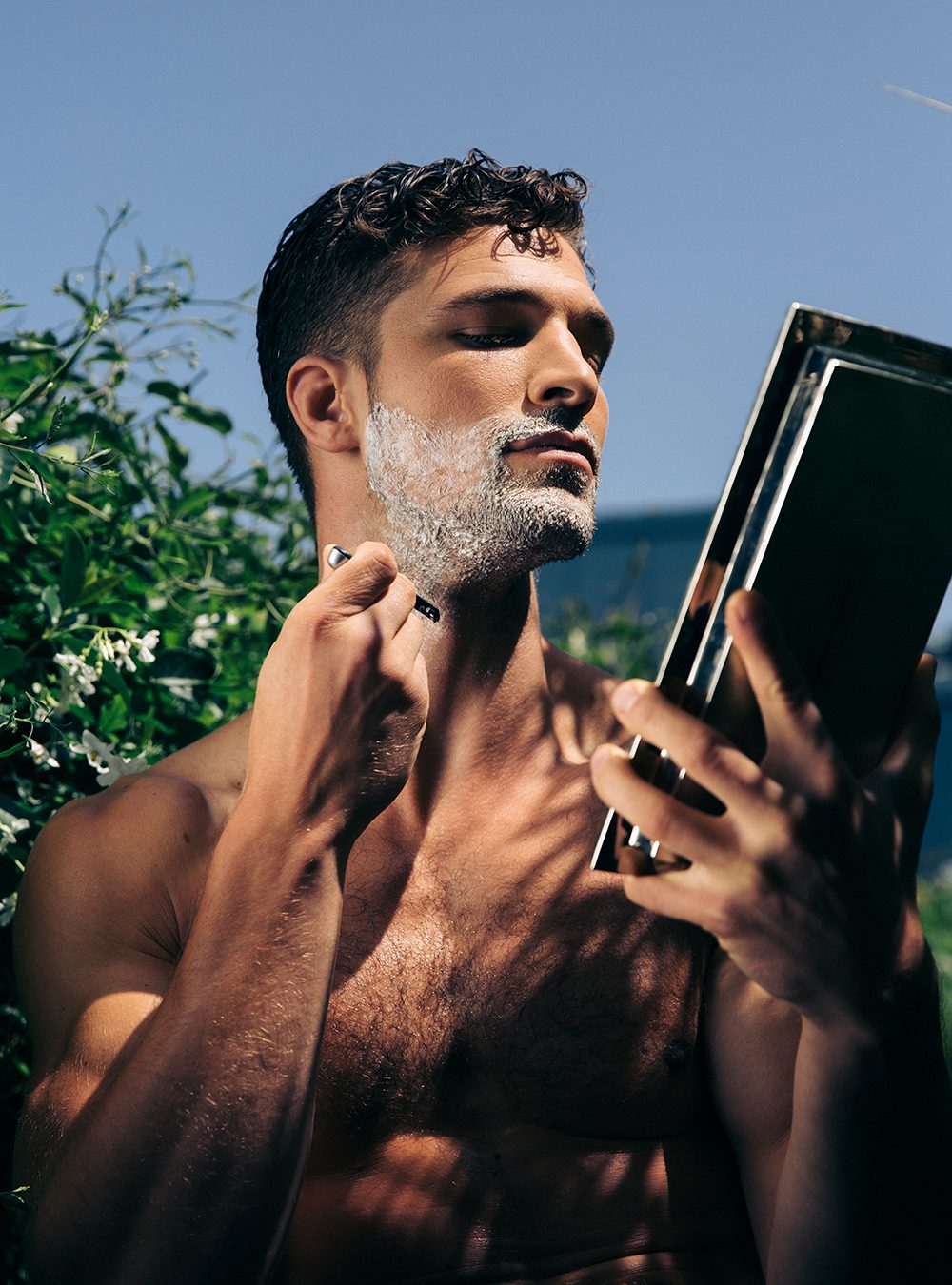 What are the benefits of a shaving cream over other types of shave preparations? Who better to ask than the international purveyors of fine barber products, Truefitt & Hill. They say: "Shaving creams are far kinder to the skin than any shaving foam, which often contain alcohol and can dry out the skin and can cause irritation. Shaving soap has a firm consistency compared to the soft consistency of shaving creams."
This means that soaps generally require more water to build a lather and a brush is always required. A hard, glycerine shaving soap usually offers slightly stiffer lather, however it isn't quite as moisturising as a glycerine-based cream. For that reason, shaving cream is better for the overall care of dry and normal skin types (though not exclusively).
When shopping for a shaving cream Truefitt & Hill adds, "price is not always a guarantee of quality, but expertise is. Unfortunately, a lot of the cheaper products tend to use less desirable ingredients, which do not deliver on performance. A good quality product should last for a very long time and deliver tangible results."
Read the ingredients list before adding to cart as, "glycerine is the key element for a close, smooth, comfortable shave. Avoid alcohol, benzocaine or peppermint oil, which can irritate and numb the skin."
Do You Need A Shaving Brush To Apply Shaving Cream?
That depends on the cream. Quite often this type of product creates minimal lather so hand application works fine. Since we're not whipping up a foam, a brush can still help with the even distribution of the cream on the stubble, and by lifting the hairs in preparation for the blade. Truefitt & Hill make the valid point that, "if you have to shave every day, you might as well make it a little bit more fun. A good quality shaving brush makes the shaving experience so much more pleasurable."
Shaving creams can also work better for longer stubble and thicker, coarser hair, because there is a lesser volume of foam to clog the blades. Usually available in either a screw top tub or tube, tubs or bowls allow the user to dip in a shaving brush, or scoop the required amount out with fingers, while tubes are cleaner to handle and easier to transport. You might prefer a bowl to sit next to your basin and a tube for your wash bag.
The Best Shaving Cream Brands
In no particular order, this is Ape's rundown of the very best shaving cream brands on the market today – determined using customer feedback, innovation, ingredients, price and our own in-house testing – along with our favourite product from the range.
The Art of Shaving
Our Pick: Shaving Cream Oud
Blending a functional product with an upscale fragrance is always a win in our opinion, and it's a core tenet of the The Art of Shaving range, with its abundant choice of essential oil-scented shave creams. Tracking down this rich oud version is worth the extra effort. Used with or without a brush, it creates a rich lather from a small amount and gives a skin softening shave.
Horace
Our Pick: Shave Cream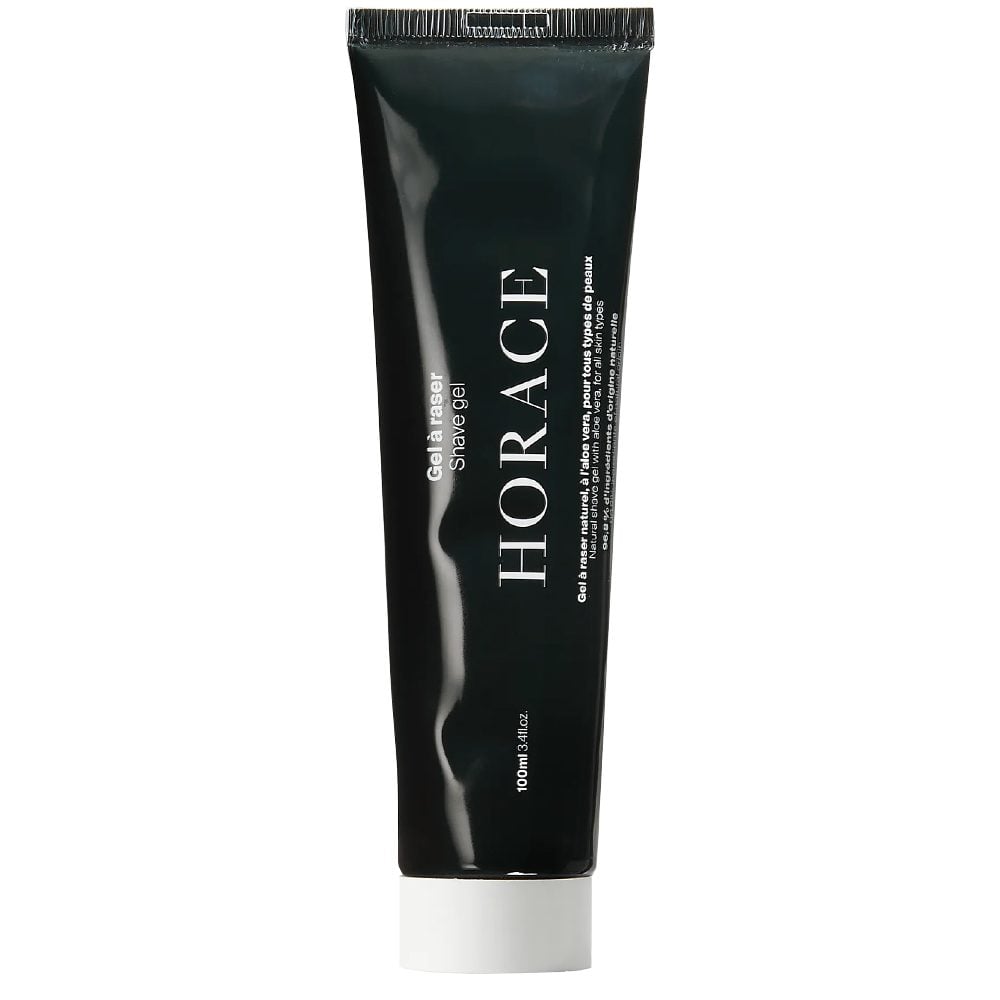 Like all Horace products, this shave cream is excellent value for money. It has a high content of natural ingredients and is free of parabens, silicone and mineral oils. Shoera butter, kukui oil, shea butter and allantoin allow the blades to glide over the skin for a close shave, while nixing any razor burn, leaving a gentle, green citrus scent.
Geo.F. Trumper
Our Pick: Sandalwood Soft Shaving Cream
One of the best-known grooming emporiums in the heart of London, Geo. F. Trumper opened its doors in 1875. It's so renowned, it has a place in the canon of British literature, with mentions in Evelyn Waugh's Brideshead Revisited, John Le Carré's Tinker Tailor Soldier Spy and Ian Fleming's On Her Majesty's Secret Service, no less. So, consider it a privilege that you can lather up like a classic Mayfair gent, with this cushioning sandalwood scented shave cream.
Kiehl's
Our Pick: Ultimate Brushless Shave Cream with Menthol White Eagle
The Ultimate Brushless Shave Cream by Kiehl's is extremely popular, and often goes out of stock, so you need to be quick. Even a small amount of this hand-applied preparation creates super-smooth results and a clean and energising feeling, thanks to the added menthol and camphor. It's the perfect wake up call for bleary-eyed mornings.
D.R Harris
Our Pick: Windsor Shaving Cream Bowl
Just a short hop from Buckingham Palace, you'll find D.R Harris on St. James's, one of the oldest apothecaries in London, and the appointed chemists for HRH the Prince of Wales. Rich in glycerine, the aptly named Windsor shaving cream has a suitably regal scent of citrus, grapefruit, black pepper and vetiver that's literally fit for a (future) king.
Lab Series
Our Pick: Cooling Shave Cream
Fresh from a rebrand, Lab Series has traded in the old typefaces and switched away from the white and blue colour scheme, but thankfully it hasn't altered any of its expert formulations. The Cooling Shave Cream awakens the senses thanks to a combination of menthol and peppermint oil, while rich emollient coconut oil, murumuru seed butter and shea butter protect the skin's barrier while giving the razor a frictionless pass. And, it now comes in a fully recyclable pot.
Malin + Goetz
Our Pick: Vitamin E Shaving Cream
This Vitamin E laden shave cream from Malin + Goetz is great for the face and for other, well, sensitive areas on the body. Squalane, shea butter, glycerin and amino acids, along with soothing chamomile and cooling menthol make this a good choice for anyone who is prone to eczema, dryness or irritation, as this cream leaves the skin feeling moisturised and calm.
Hanz De Fuko
Our Pick: Invisible Shave Cream For Sensitive Skin
When shaving an intimate area like your privates, it's helpful to see where the blade is going. This creamy textured potion from Hanz De Fuko goes clear on application, so it reduces the chances of unwanted nicks and cuts. It has anti-ageing properties with antioxidant protection against free radicals, while aloe vera and pomegranate help reduce the appearance of wrinkles. A tempting scent of minty rum and vanilla freshens your skin both upstairs and down below.
ESPA
Our Pick: Dual-Action Shavemud
This creamy, clay-based formula from ESPA doubles as a rich shave cream and deeply purifying face mask, making it a worthy investment. Kaolin and bentonite draw out impurities from the pores, while smoothing the path for your razor. Shea butter and sweet almond oil protect and nourish against razor burn and tightness, keeping the skin smooth and supple. Use it as a weekly detox treatment, leave it on for a couple of minutes before you shave, or as an instant shave preparation.
Tom Ford For Men
Our Pick: Shave Cream
Blow the budget with Tom Ford's indulgent shave cream. The nourishing, whipped formula certainly elevates the ritual of facial depilation. As you'd expect from this master perfumer, it has a superior herbal, citrus scent. Hold tight because more stock is coming soon.
Baxter of California
Our Pick: Super Close Shave Formula
You can apply this with your hands, or a brush to help distribute it evenly, but don't expect to see any lather. This mentholated cream creates a protective layer between the blade and the skin for a silky smooth shave.
Floris London
Our Pick: No.89 Shaving Cream
Floris No.89 Conditioning Shaving Cream was first introduced in 1951 and has been a favourite with gents ever since. At 100ml, it's ideal for travel, and a little goes a long way with this rich shaving cream. It lathers particularly well, and the aloe vera and chamomile employed within the formula ensures that skin stays soothed and comfortable throughout and after a shave.
Truefitt & Hill
Our Pick: Ultimate Comfort Shaving Cream Unscented
Another stalwart of St. James's, Truefitt & Hill has been around since 1805 and now spans the globe with barbershops in Singapore, Kolkata, Kuala Lumpur, Shanghai and more. It has a Royal Warrant by appointment to the late HRH Duke of Edinburgh. Choosing the fragrance-free Ultimate Comfort cream seems a crime when there's the scented versions featuring the famous West Indian Limes, Apsley and Trafalgar, so grab a bottle of cologne while you're there.
This cream takes brilliant care of sensitive skin. Lavender oil provides a touch of antiseptic, in the very unlikely event that you cut yourself.
Taylor Of Old Bond Street
Our Pick: Sandalwood Shave Cream
The youngest of the traditional London barbers, Taylor of Old Bond Street was established in 1854. Its Sandalwood Shaving Cream creates a luxurious lather which simply coddles the chin. But don't just take our word for it – it has a number one bestseller award on Amazon with 83% of shavers giving it a five star rating.