Tech Luxe: 12 Luxury Gadgets Every Man Will Desire
The future is here. Don't believe us? Ask Alexa to ask the fridge, or the coffee maker, or the robot hoover. Gadgets have taken on a whole new meaning over recent years and there's a new level of luxury tech to aspire to. Here's our pick of the best gadgets on the market to make a discerning gentleman's life that little bit better.
Theragun Pro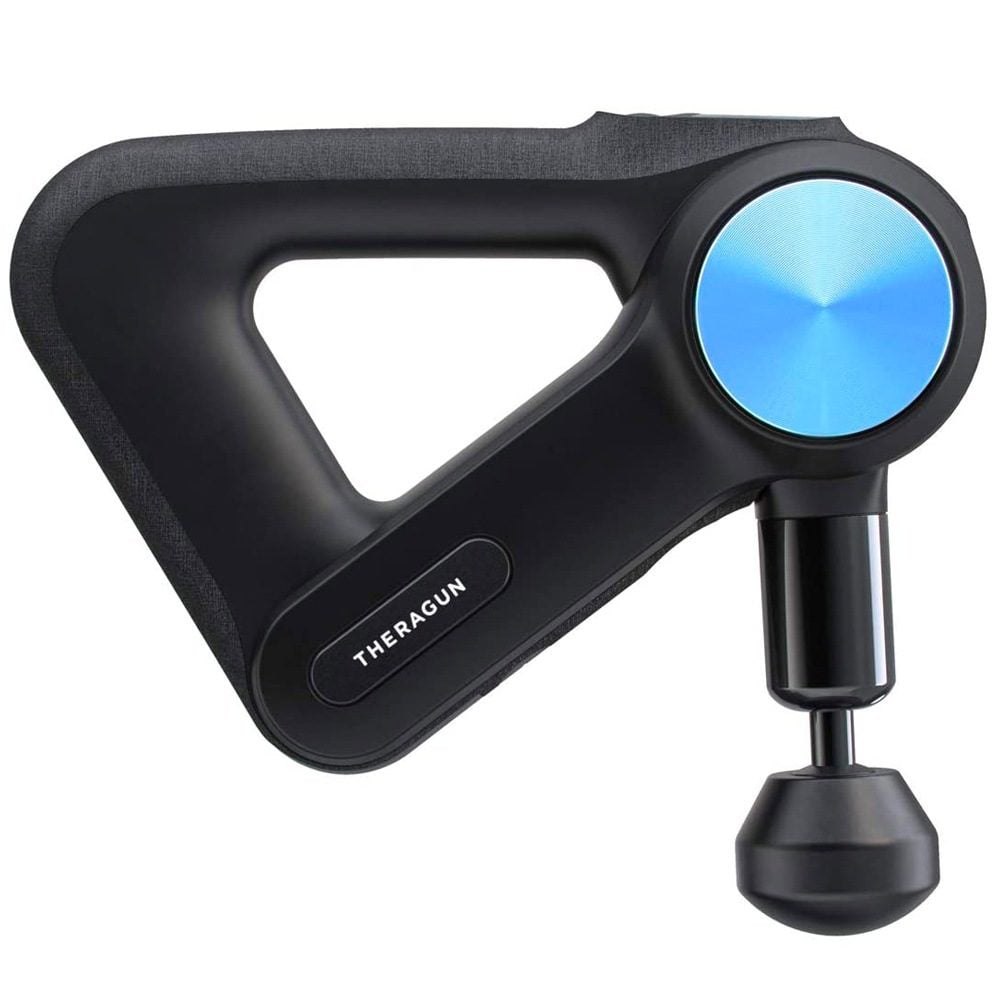 If you have a Theragun, you swear by Theragun. There's arguably no better product on the market and at the lofty heights of the brand's range is the Theragun Pro.
One of the best massage guns on earth, with top-of-the-line deep muscle massage capability and the full app connectivity experience, say goodbye to aches and pains in style.
B&O Beoplay H95
It's the same for a lot of gadgets, but until you make the leap to quality headphones like Bang & Olufsen's Beoplay H95, you can't imagine how good they are.
The thought of a pair made of lambskin leather, memory foam and aluminium is metaphorical music to our ears. Add to the equation the brand's reputation for superior audio quality and you've got yourself the ultimate luxury wireless headphones.
Garmin Quatix 6s Solar
For those who like their smart watches with a classic aesthetic but also want them so smart that they'll control your yacht (for real), this is the smart watch for you. Combing all of the standard issue health monitoring capabilities and exercise functionality, the Quatix 6s Solar also has significant mapping and GPS packed in for good measure.
Peloton Bike +
Spin bike futurists Peloton have been revolutionising personal fitness long before the pandemic but with the ebb and flow of gym closures and an increased emphasis on working from home, the Peleton Bike+ has never felt so now. With an upgraded bike, bigger screen, better sound and connectivity, Peloton's bike+ upgrade is a must for those who want fitness and exercise to change their lives.
Ring Video Doorbell 3 Plus
'Left in outbuilding' your parcel notification says, as you look closely at the package you ordered that's now wedged in your garden hedge. The Ring Video Doorbell is an antidote to that, as well as being a sleek and secure addition to your front door ensuring visitors are always caught on video.
Samsung Family Hub
When you think of a smart fridge the Samsung Family Hub is probably what instantly springs to mind: a huge fridge with a screen on it. But it's so much more. It's the family notice board, a window into the fridge without messing with the temperature, it controls music and plays video and it'll even allow for food ordering and restocking. The future is here and it's a fridge.
Dyson 360 Heurist Robot Vacuum
Robot vacuum cleaners were a novelty a decade ago. Something funny that bumped its way around the house with barely enough power to whisper over a carpet. Now Dyson has entered the game and it feels serious. With their trademark suction power and advanced navigation, we can't wait for our other chores to be automated.
Samsung QE75Q950TS 8K TV
8K you say? We've only just got our head around 4K. What's the big deal? Well, granted, there's only a minimal amount of 8k content on offer at this particular time, but this beast of a Samsung TV will also perfect 4K in the meantime as you wait for everyone else to catch up.
Stylish, super slim and with a picture and integrated sound that'll blow your mind, it's the closest you'll ever get to justifying an 8K upgrade early.
Naim Mu-so x Bentley Wireless Speaker System
Always wanted a Bentley but didn't want to pay the road tax? Now's your chance. This special edition of Naim Mu-so's fantastic MK2 speaker is a Great British craftsmanship love-in, with premium sound matching the majestic Ayous African hardwood cabinet. Full connectivity enables single sound setup or the opportunity to include the speaker as part of a wider system.
Linley Sycamore and Mahogany Wireless Charger
When done badly, tech masquerading as aesthetics results in those chintzy lamps that also double up as speakers. When done with genuine style and design credentials, you get Linley's extremely candid but suave wireless charger that manages to channel both Baz Luhrmann and Minority Report.
Buy now at The Premium Collection
Conrad Studio Lifecard
We first spotted the LifeCard Portable Powerbank on the Harrods website and it left us intrigued. But intrigue soon turned into a purchase and we haven't looked back since. The size of a bank card and equally slim, it fits perfectly into your wallet with an in-built charging cable which neatly folds away when not charging.
Dyson CF06 Lightcycle Morph Floor Lamp
If there's one floor lamp to aspire to in this world, it's the Dyson Lightcycle Morph floor lamp. First things first: like the ever-growing Dyson light range, they're built to last – roughly 60 years in fact, if you treat it right, thanks to advanced bulb technology.
There's also the small matter of its 4-in-1 light setting, making it adaptable to different lighting scenarios, not to mention the smart connectivity allowing full control through your phone.