Experience An Authentic Taste of Thailand
Chang Sensory Trails 2018 – 'The Unexpected'
Chang Sensory Trails seeks to deliver 'the unexpected' through a bohemian mix of Thai food, art and music. So far, so good? Through a rich, multi-sensorial experience Chang Sensory Trails 2018 takes place in London on Saturday 12th May at the Last Days of Shoreditch venue. Ape attended last year's Chang Sensory Trails 2017 which opened our eyes to the exquisite variety that Thai food, drink and culture possesses.
Thai Sweet Crispy Rice Cakes – crispy rice cakes
Mouthwatering
To expand on 2017 and for Chang Sensory Trails 2018, Chang has partnered with 8 Thai restaurants in London; Tawana, Bang Bang Soho, Patara, 101 Thai Kitchen, LAO Cafe, Rosa's Thai Cafe, Thai Tho and Nipa Thai. With the head chef from each restaurant challenged to create a signature dish representing Thai home cooking. Ape visited Tawana at 3 Westbourne Grove in London where amongst other delicious courses we feasted on Moo Yang Jim Jael – a grilled pork loin Thai style dish. None other than the word 'mouthwatering' will do to describe how tasty this was. Of course, it was all washed down with a couple of bottles of cool, refreshing Chang Beer.
Mee Gati – Thai rice noodles
Thai Sweet Crispy Rice Cakes: crispy rice cakes with tamarind, peanuts, minced chicken and dipping sauce.
Mee Gati: Thai rice noodles, coconut milk and tamarind sauce.
Moo Yang Jim Jael: grilled pork loin Thai style, marinated with Thai herbs and served with ground roasted rice, and spicy tamarind sauce.
Ape's Style Editor Chris Chasseaud enjoying Moo Yang Jim Jael (also pictured top) – grilled pork loin Thai style
Celebrating Kinships Among Friends and Strangers
The owner of Tawana
Inspired by the Thai philosophy of Lamiat, Chang Sensory Trails 2018 celebrates kinships among friends and strangers. Which might sound forced but getting to know a few Thai people around this project it's clear to see that being friendly and hospitable is inbuilt within their psyche. In a world where customer service is often lost, it's not at Tawana in particular. And beyond customer facing service – the levels of service deepen into a passion for fine craftsmanship with their food.
Experience Thai food, Art and Music Culture Yourself
If you fancy experiencing a little Thai food, art and music culture yourself – head down to Chang Sensory Trails 2018 this Saturday, 12 May 2018. You'll find four different thematic zones in a single event space for a multi-sensorial event.
Time: 12pm – 10pm
Place: Last Days of Shoreditch, 288 Old Street, EC1V 9LA
Date: 12 May 2018, Saturday
Entry: Free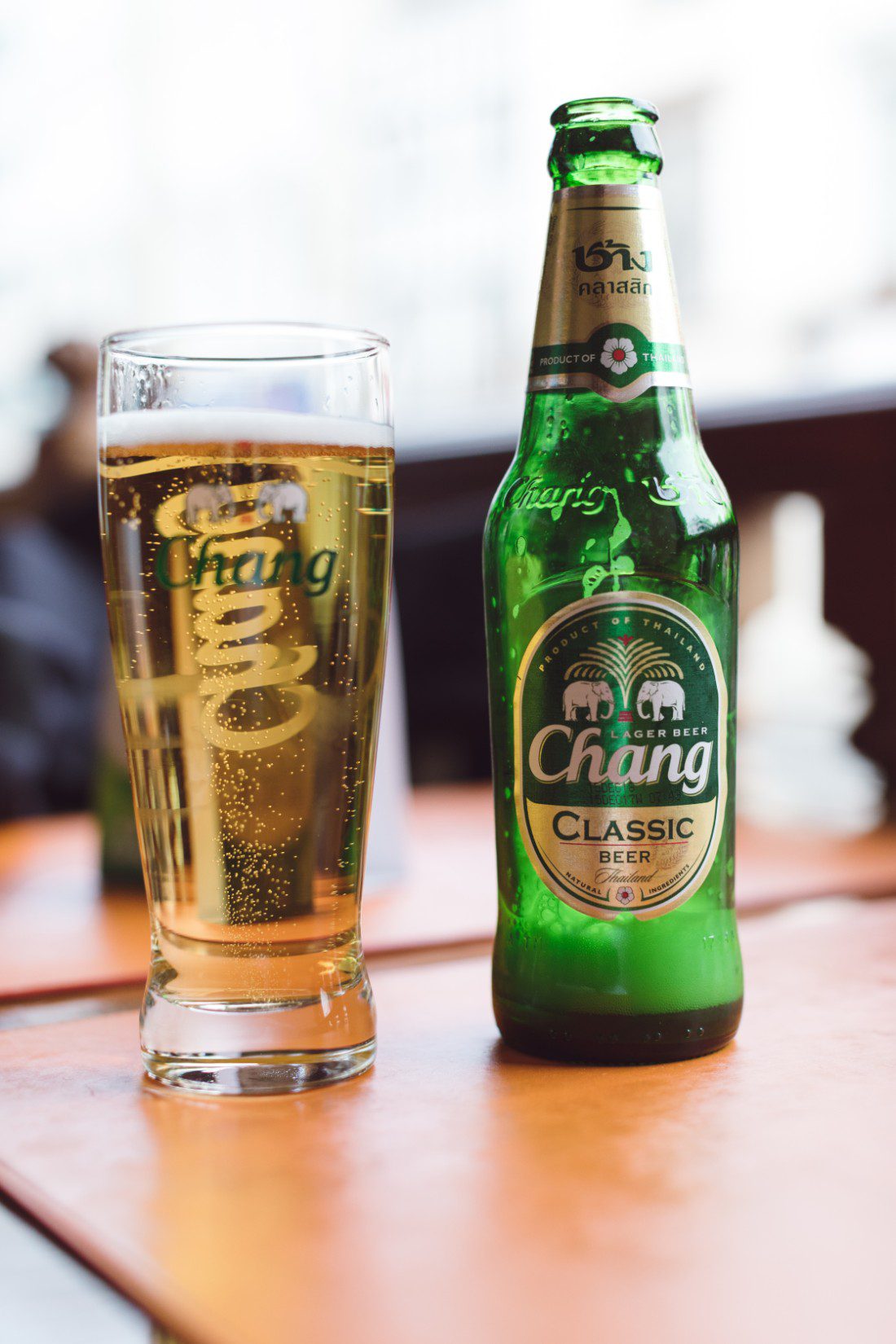 Chang Beer – chilled
Delight the Senses
You'll be able to indulge your taste buds as all eight of London's finest Thai restaurants will be serving their own mouth-watering selection of thoughtfully curated dishes. Enjoy an eclectic mix of live tunes from Soul Strutters and CDD Trio Band with musical performances throughout the day. If you're quick, you might be in with a chance of winning a pair of VIP passes where you'll enjoy first dibs on all eight Signature Recipes in one epic course meal. VIP Passes will be given away on the Chang Beer Facebook page and UK Twitter profile, @ChangBeerUK. For the 100th,150th, 200th, 250th and 300th person who mark as 'attending' on our social pages, they will be randomly selected as the winner of a pair of VIP Passes. For more information visit changbeer.com/changsensorytrails – otherwise, see you there.
A sponsored post in association with Chang Beer