Heath – Contemporary Men's Skincare
Heath's five step range of grooming solutions inspired by the urban natural lifestyle are designed specifically to treat men's skin and improve your grooming routine.
Each of the five products in the range has been fine-tuned to respond to the demanding lifestyle of the modern man, with each ingredient chosen to give the maximum benefit to men's skin.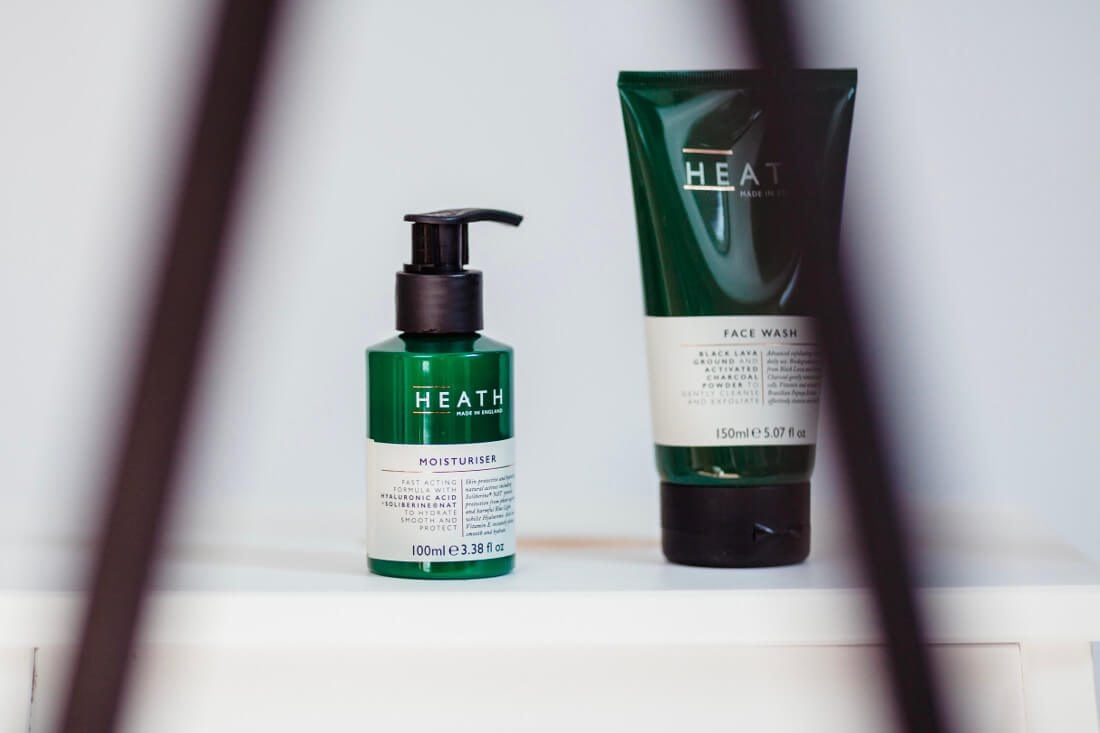 Moisturiser – Designed to hydrate skin and protect from daily exposure to Blue Light from digital devices such as laptops and smartphones, which can cause premature paging of the skin.
Face Wash – The exfoliating cleansing wash with Black Lava, Charcoal and Brazilian Papaya Extract leaves the skin feeling fresh, clean and smooth.
Cream Shave – A unique blend of 9 soft and hard soaps to provide the smoothest shave experience. Tasmanian Pepper with Tea Tree helps calm skin from the harsh effects of shaving.
"One of the best shaving creams I have used. Its soft creamy consistency gives a smoother, closer shave and leaves my skin feeling amazingly comfortable and moisturized." Ian Matthews, Barber, Bath & Racquets Club, Mayfair.
Post Shave Repair – A cooling, moisturising lotion with Allantoin and Aloe Vera to powerfully soothe and hydrate the skin after shaving.
Hair & Body Wash – Energising cleansing wash for hair and body with Grapefruit, Lemon and Cedarwood essential oils. Enriched with Caffeine, Ginseng and Green tea.
In the contemporary man's life, hectic city schedules are often in dire need of stress relief provided by a natural environment. Heath believes strongly in this idea, offering men refreshing and hydrating daily skin solutions supercharged with tried-and-tested, pioneering ingredients derived from nature.
Skincare, from £8, by HEATH