Loewe – Klang M1 BlueTooth Speaker
Loewe has introduced its Klang M1 BlueTooth speaker, made for compact dimensions, sophisticated design, and a hint of luxury.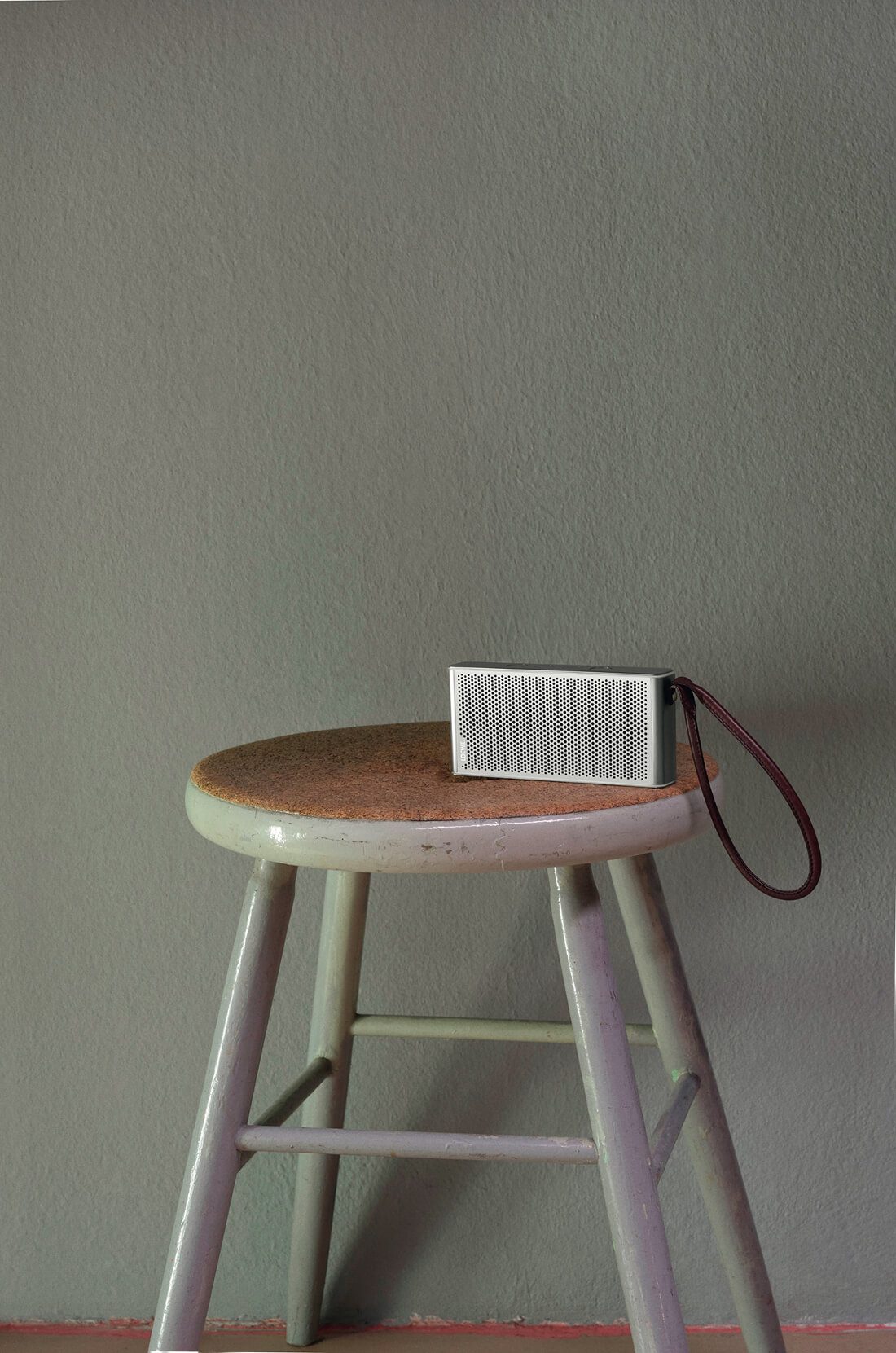 The stainless-steel housing of the speaker displays no visible screws or fixings, while polished bevelled edges offer subtle highlights. A high-tech colour finish comes available in Silver, Graphite Grey and Rose Gold, and s rounded off with a high-quality leather wrist strap.
The housing of the speaker is sandblasted and the colour is applied using a high-tech PVD (Physical Vapour Deposition) process. The colour components are 'vaporised' in a hermetically sealed vacuum chamber and the fine cloud of vapour then precipitates in an even layer over the stainless-steel housing to create an even and hard-wearing finish.
To achieve the rose gold shade, the plating consists of a blend of 83% real gold and 17% copper. The rose gold plating on klang m1 is 10x thicker than typical gold leaf plating, which is approximately 100 nanometres (0.00001 centimetres).
When music is being played on a smartphone, tablet or laptop, the Klang M1 will automatically detect the Bluetooth signal, and features 2x high/mid-range speakers and 2x mid/base passive membranes for a greater quality of sound. Two speakers can also be paired and used at the same time for a boost in volume.
The speaker delivers a play time of 12 hours before needing to be recharged, and can be charged back up to full battery in two hours, with LED indicators displaying the remaining battery life. An integrated microphone also means the speaker can be used as a hands-free speaker for your mobile phone.
The Klang M1 BlueTooth Speaker, £169, by LOEWE