Malloch's: Timeless British Knitwear
Spring, autumn or winter – each season is a great excuse to sport a quality roll neck and or chunky knit jumper. Both pieces are stylish and practical, and a solid piece of knitwear – timeless wardrobe essentials you'll come back to year after year. Step forward premium knitwear brand Malloch's, born with a focus on crafting timeless pieces that become wardrobe staples, whilst championing British manufacturing.
Since its inception Malloch's have made ripples in the menswear space thanks to its timeless, high-quality  and affordable approach to knitwear. It was the Dean Crew Neck that did it for us, with it's super-soft lambswool construction and versatility, making it a knitwear item of choice whenever a chill in the air reared its cooling head. The brand balances contemporary and classic style, creating high quality timeless pieces that quickly become wardrobe staples. The result is a collection with perennial styles, that will keep you warm and stylish for years to come.
Classic And Contemporary Styling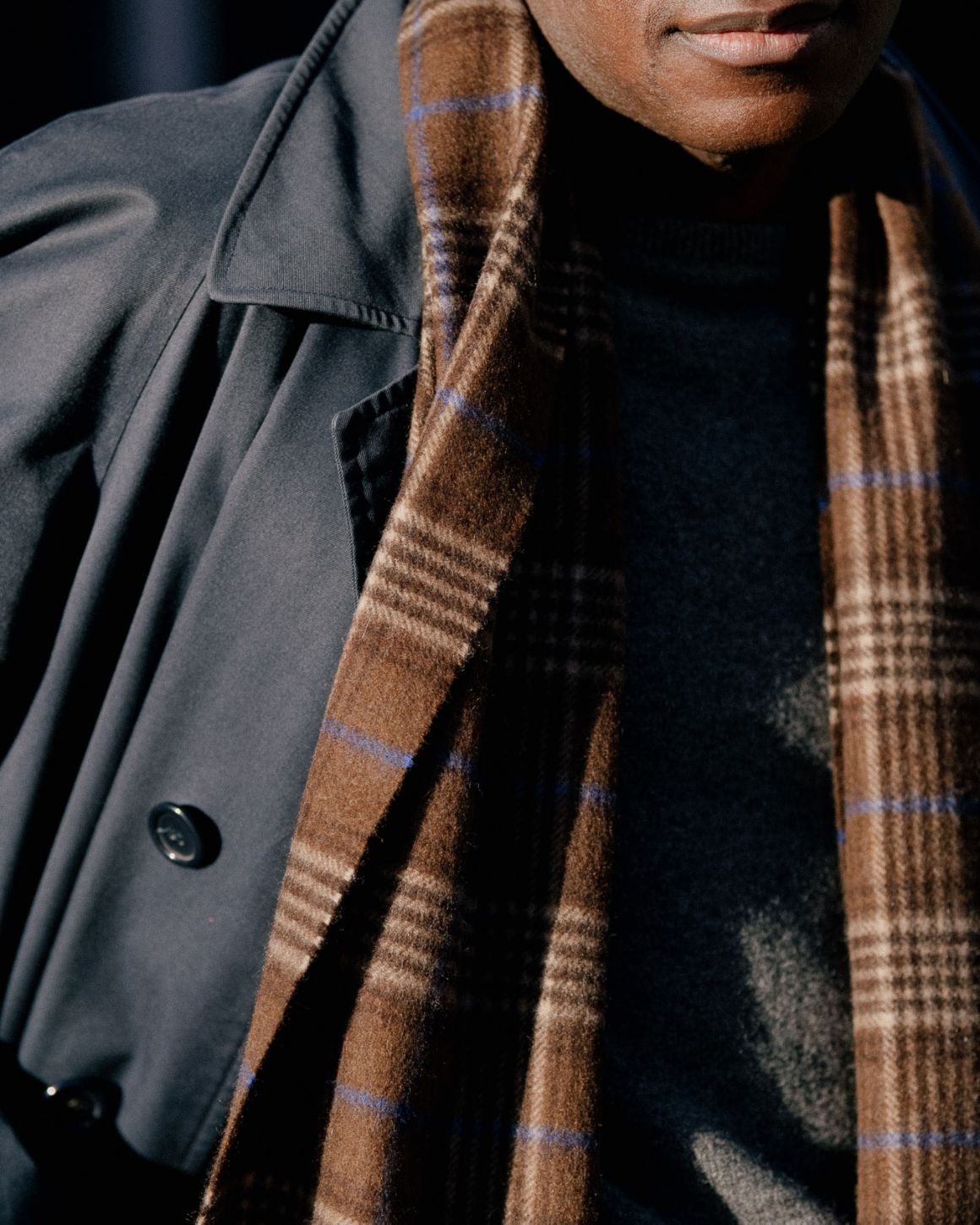 That blend of classic and contemporary styling ensures these are pieces you can wear at home, in the city as well as in the country. A three-trick pony, essential for any modern gentleman. Knitwear that works for smart or casual – at home paired with denim, box-fresh sneakers or mountain boots. Malloch's is a bridge between high-end and premium, ensuring that you have a knitwear style to last you years, safe in the knowledge that your purchase supports British manufacturing, and won't break the bank. What's not to like?
The Collection
At the heart of Malloch's offering are a range of chunky knits in crew and roll neck options, crafted in tones inspired by the British countryside and coastline, from walks along the Scottish coastline to climbing mountain trails in the Lake District (with names such as Seaweed and Driftwood). Harking back to their classic inspiration, style names such as Dean and Newman honour classic Hollywood icons from a timeless era, with pieces given a contemporary twist thanks to the mixed yarns used to create a melange effect, mimicking the nuances of nature.
Premium 2-ply lambswool jumpers offer a lighter option with wool from pedigree sheep – in crew or v-neck options. Warmer and sturdier than the delicate look might suggest, they are the perfect everyday jumper, produced in small batches throughout the year. Hats, scarves and socks in a range of complimentary colours and patterns complete the collection meaning Malloch's has all your knitwear needs covered. Quality continues into the brands accessories with cashmere and Escorial wool blends, manufactured in a Yorkshire factory, boasting over 250 years of experience.
Scotland Proof
Malloch's are committed to British production working with factories in Hawick, Scotland, utilising expertise handed down over generations, for hundreds of years. Rumour has it that the Scottish water gives knitwear from the area an extra soft handle and, whether this is true or not, there must be something in the water as Malloch's keeps company alongside a number of international designers in the Hawick mills.
Expert heritage manufacturing blends with contemporary styling and colour ways to create timeless wardrobe staples. Malloch's knitwear create pieces you will be reaching for time and time again. With cardigans, Shetlands and some exciting new colour-ways on the horizon, we're looking forward to seeng more from this fast growing brand.