The New James Bond: 6 Men Who Would Do 007 Justice
Now that Daniel Craig has hung up his holster, the world needs a new Bond. The big question now is who will take over? Like Oddjob we've thrown our hat into the ring and compiled a list of could-be Bonds for a potential refresh.
Based on their accents, ability to wear a suit, action chops and past films, here's Ape's official shortlist of the gents able to do 007 justice.
Idris Elba
Good old Idris. You can't beat a bit of Cockney, and Hackney-born Idris has plenty of East End charm. With an illustrious career spanning award-winning television (The Wire, Luther), blockbuster action films (Thor and Marvel universe, Star Trek, Prometheus, Pacific Rim) and other notable cinematic highlights including Beasts of No Nation, Mandela: Long Walk to Freedom and American Gangster, he's certainly got the credentials.
Can he wear a suit? Of course he can wear a suit. He could even DJ in the suit if you wanted him to.
Tom Hardy
If you're wondering what our favourite Tom Hardy moment is, it's a tossup between Handsome Bob in Rock N Rolla and Forrest Bondurant in Lawless. Handsome Bob is probably closer to the suave, well-spoken and handsome Bond the heads are craving. The Revenant and Mad Max certainly put Hardy through his paces physically and he probably still feels a bit sore from the workouts he did to build the upper body heft for Nolan's Bain. All are important boxes ticked.
Tinker Tailor Soldier Spy, Inception and Legend highlight his ability to not only wear suits but to happily do the British shtick. You get the feeling that he's perhaps slightly too rugged for it compared to others on the list but as a lingering favourite he'd undoubtedly make Bond a little less cardboard with a more modern approach.
Richard Madden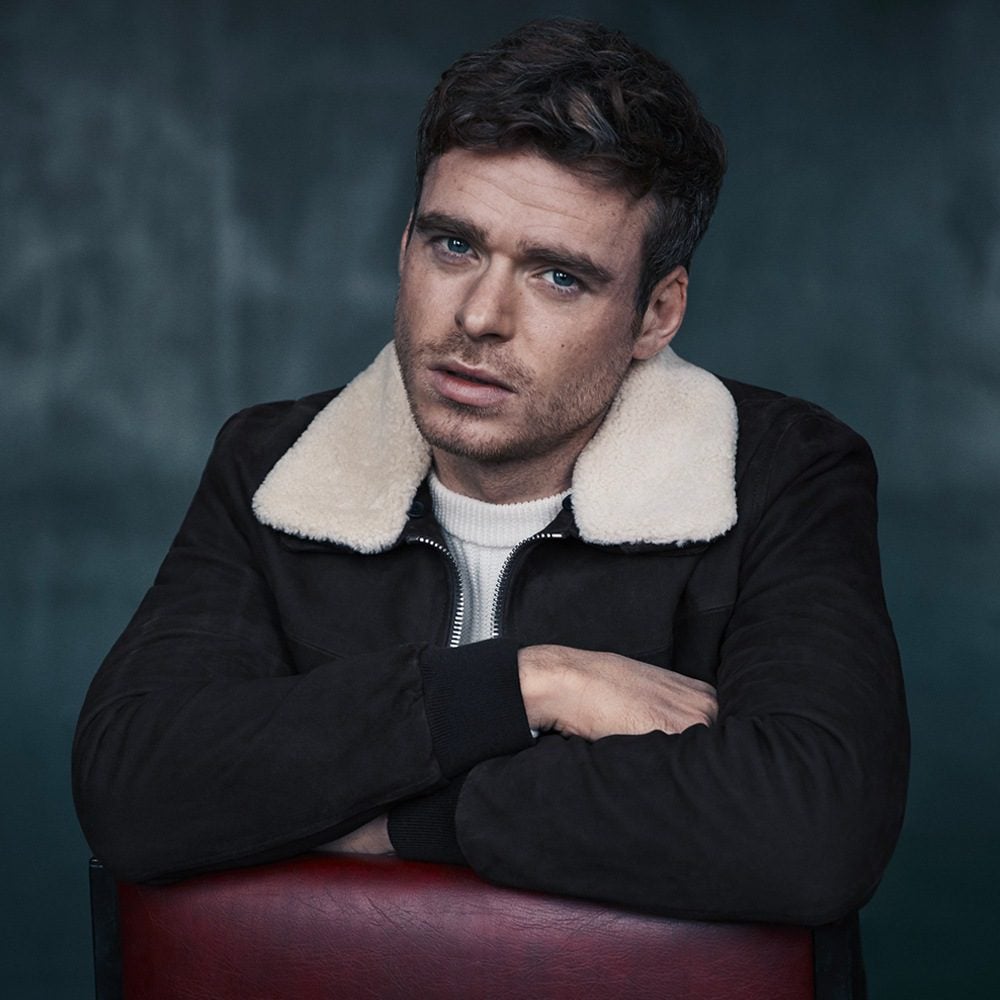 We all know Richard Madden is on this list because of the BBC series, Bodyguard. His performance as a war veteran and principal protection officer won him a Golden Globe for best actor in a TV series and catapulted him into the Bond race as a result. Of course, he's also been Robb Stark in Game of Thrones but again, it's all about Bodyguard. Handsome, Scottish and still a bit of an unknown, he appeals to the Connery purists.
Red carpet appearances suggest he's a dapper dresser and as one of the younger actors on the list he'd no doubt be able to handle the more physically demanding elements. A lot of outlets have reported that he's one of the more desired actors for the role but the clamour seems to have dissipated slightly recently.
Tom Hiddleston
Big Tom Hiddleston fans here at Ape. Very funny in the Marvel films, underrated in High-Rise and effortless in The Night Manager, which feels closer to the Bond job description. He's ideal for the role in our opinion: he's done his action duties with Marvel, his sartorial cat walking on The Night Manager, and arguably wears a suit better than anyone else on this list (to the point where he has modelled for Gucci). Even better are the media rumours that he's actually a nice bloke.
But there's gossip. Media outlets in the US have suggested Hiddleston has been ruled out of the role because he comes across as too smug and not tough enough. We think he's got the minerals but see him now as an outsider for the role.
Henry Golding
Golding's our top pick on the list. We like the others but we've seen a lot of Golding fashion editorials of late and the guy is a style god. He's upper class, he looked tremendous in Crazy Rich Asians, he's charming and he's previously spoken in the press about how the next Bond is an opportunity to go beyond the status quo and cast somebody different. Although that might piss off the purists, it would be a brave move and representative of the world we live in today.
But don't be fooled, he's not soft. Golding filmed a documentary about going through bejalai – an Iban rite of passage into manhood – which involved trekking through Borneo and carrying the camera equipment himself. His action credentials don't stack up as much of others on the list but as a more diverse option there's certainly worse Bonds out there.
Henry Cavill
Quickly becoming the favourite. Not content with playing just Superman, Cavill also fancies himself as the next 007. He's got the action chops, certainly. You don't play Superman without getting a good workout and a lead role in The Witcher has certainly seen him get a sweat on. Cavill's closest role to date was in Guy Ritchie's The Man from U.N.C.L.E and he was reportedly second choice to Daniel Craig for Casino Royal with producers preferring an older Bond.
Cavill ticks every box: tall, imposing, excellent in a suit and very private school prep. Will it be second time lucky?