Photography by Ape to Gentleman
As the crow flies; 80 miles south of John o' Groats in the northern most tip of Scotland lies the "Whisky Capital of the World". This is Dufftown, located on the River Fiddich, a remote village with a population of just 1,667 but with an almighty differential. Dufftown produces more malt whisky than any other town in Scotland, and is home to the Glenfiddich- the world's best-selling single-malt whisky.
Glenfiddich means 'Valley of the Deer' in Scottish Gaelic, hence the stag symbol on Glenfiddich bottles and since 1886 the distillery founded by William Grant, with water sourced from the Robbie Dhu springs have been producing some of the finest single malt whisky available.
Introduction
As the crow flies however, this story starts 430 miles south of Dufftown in London, England- home to nearly 9 million people and very little in the way of whisky production. You might say they are worlds apart, and they are, but interestingly they share a similar theme- experimentation.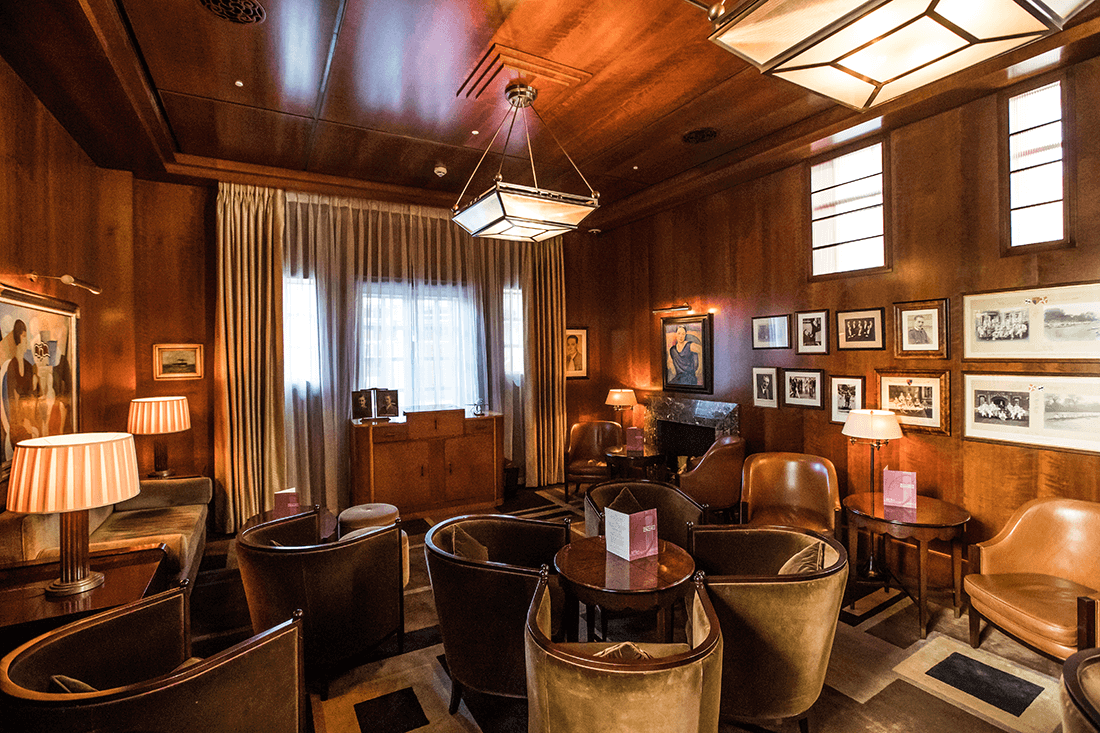 To be immersed in experimentation is to understand it, and this is where our learning began. We checked into The Beaumont Hotel, in London's Mayfair on Monday evening in preparation for a week of getting to know the DNA of the Glenfiddich brand- experimentation and maverick behaviour.
Mavericks
First stop was the Unit London; founded in 2013 by two young artists, Joe Kennedy and Jonny Burt, born from a desire to break down the barriers of elitism and to include everyone in contemporary art. Their unique approach to art, its display and availability is unique and refreshing. From The Unit we ate lunch at Dabbous in Fitzrovia, an industrial-styled restaurant and bar serving innovative Modern European cuisine and (Glenfiddich based) cocktails. The food is indescribably good, like nothing we'd tried before- we thoroughly recommend a visit if you can get a table.
After lunch we were treated to a speech by Eddie Obeng (top)- a British organisational theorist, author and Professor at the School of Entrepreneurship and Innovation at Henley Business School, with an inspirational outlook on this ever-evolving world. The final piece of the jigsaw was Charles "Lil Buck" Riley, a Los Angeles-based dancer from Memphis, Tennessee who specialises in a style of street dance called jookin'. A career path many of us would shy away from, he's a true maverick, forging his own path to success.
The evening was concluded with food and drinks at Sexy Fish- an Asian fish and seafood restaurant in Berkeley Square, Mayfair, London. A swanky, art-filled setting for raw and robata-grilled fish, it's the place in town for food, service, atmosphere and a ludicrously good, unique menu. Tomorrow though; Dufftown.
To Dufftown
A short flight 'north' to Aberdeen, followed by a Land Rover transfer to Dufftown and we are in the heart of whisky making town. The Glenfiddich distillery is seriously handsome, quaint, yet a professional operation but with a family-operated feel, and we waste no time sampling the goods or should we say, whisky tasting, learning.
After getting a flavour for the end result, it's time to reverse the process- with a trip to the source, the aforementioned Robbie Dhu springs, the unique mash tuns where malt and water are prepared for fermentation before distillation in stills, followed by a trip to the cooperage where we successfully made a whisky barrel, with a little assistance from one of Glenfiddich's full time coopers- where the distillate is left to mature into whisky. Incidentally, Glenfiddich is matured in oak casks such as rum casks from the Caribbean, Bourbon whiskey barrels from America (Ancient Reserve), or sherry butts from Jerez in Spain- it's where the majority of flavour is derived.
Experimentation
This is where our experience with those maverick trend-setters begins to tie in with Dufftown- you see, when you're a whisky distiller there are certain targets. A core range is target one. It's a good idea to create solid 12, 15 and 18 year old single malts- something familiar, quality and time-honoured. We appreciate this, but we also appreciate Glenfiddich's willingness to break the rules. And we get our first taste of this when brand ambassadors Ian Miller and Struan Grant Ralph introduce us to the Glenfiddich IPA Experiment. In the first experiment of it's kind, Malt Master Brian Kinsman collaborated with Seb Jones (above) , an entrepreneurial Speyside brewer, to create a new craft IPA and pioneer the way for a new kind of single malt scotch whisky. Brewed in bespoke craft IPA barrels, this whisky is imbued with unique zesty citrus notes of ripe green apple, William's pear and spring blossom. Complimented by, and here's the kicker, the subtle tang of fresh hops followed by a long lasting sweetness. Whisky and beer 'blended' together, who knew a malt could taste so good.
Perhaps the piece de resistance is Project XX- where Brian Kinsman invited 20 whisky experts from around the world to select any expression of their choosing from the thousands of stacked casks in Glenfiddich's Conval warehouse. The final 20 chosen malts, matured in everything from port pipes to virgin bourbon barrels, and have created an unusual, innovative and unexpected whisky. Deep gold in colour, Project XX has the warm summer fruity character of a classic Glenfiddich but then multiple personalities are revealed as the flavour of sweet cinnamon spice, almonds and rich port tannins kick in with the odd hint of liquorice. It's truly unique in taste, and story.
Contemplation
To conclude our stay in Dufftown we retired to the Malt Barn and Bar at the Glenfiddich Distillery where The Robin Collective- a group of designers, artists, chefs, entertainers, photographers, actors and writers created the most unique meal and experience we've ever sampled. Needless to say, a few more drams of Glenfiddich were enjoyed; in particular Glenfiddich Snow Phoenix (look it up) and our favourite the IPA malt.
It's easy to sum up our feelings towards Glenfiddich- a brand which has been the gold standard for quality Scotch whisky for 130 years but with an unwavering, unorthodox and independent-minded outlook. As we experienced in London, Glenfiddch are a true maverick of the whisky world. We raise our glass to the men and women of Dufftown and eagerly await their next experiment.
IPA Experiment and Project XX, from £45 by GLENFIDDICH