TUMI 19 Degree Aluminum Luggage Collection
TUMI just announced the launch of its 19 Degree aluminum luggage collection. Drawing inspiration from the intersection of nature and exacting lines in architecture, 19 Degree boasts a modern and cutting-edge design with sculpted angles set against aluminum for a sense of fluidity.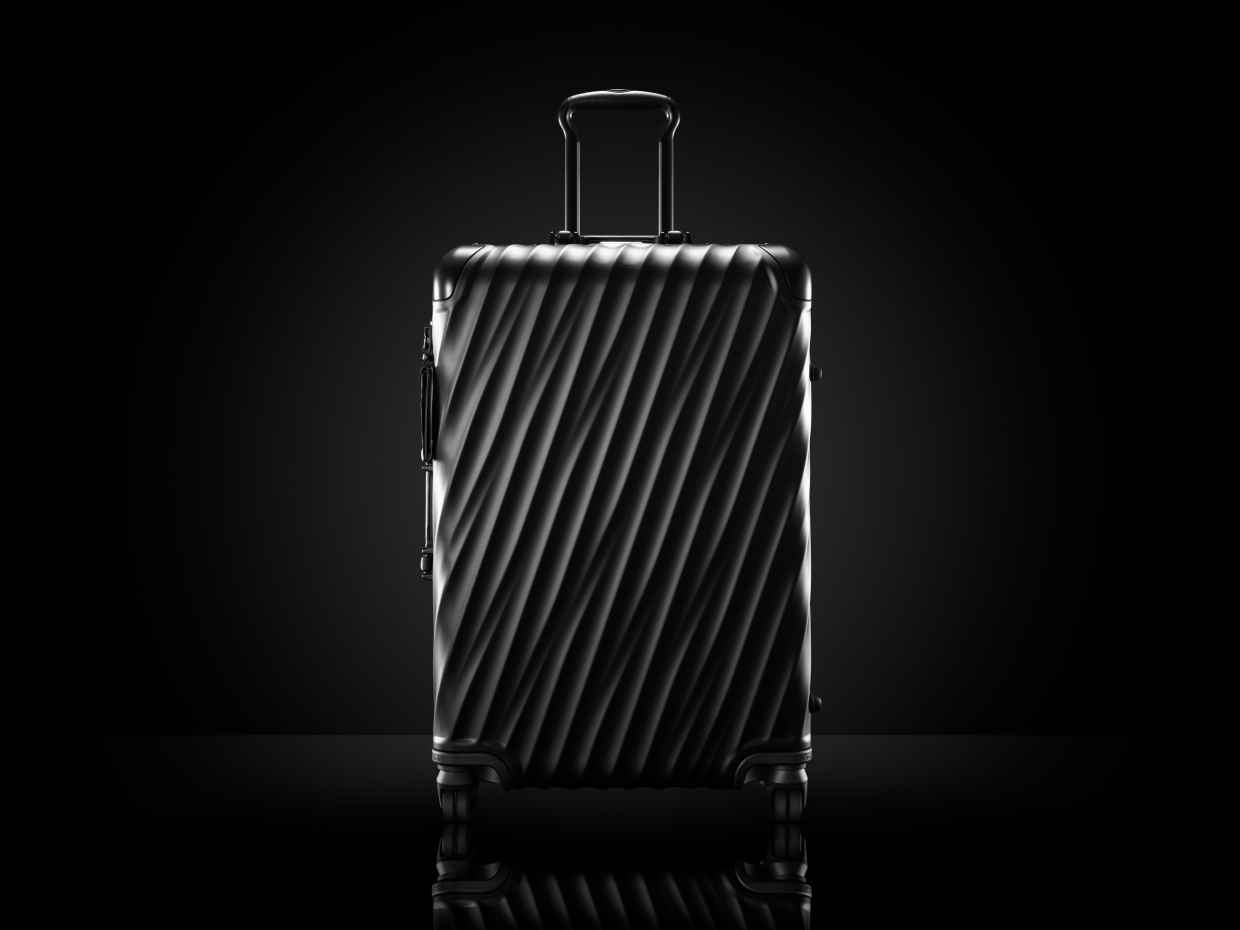 The collection features a reinforced frame-case design- with two snap closures for carry-on bags and three snap closures for check-in bags- and die-cast corner caps for additional protection. The interior is handsome and features a lightweight lining with an embossed diamond pattern in a full range of carry-on and check-in sizes, from an International Carry-On through to an Extended Trip Packing Case.
All styles will feature integrated low-profile TSA locks, TUMI Tracer®, retractable moulded top and side carry handles wrapped with leather, and a patented X-Brace 45® telescoping handle system made from lightweight-yet sturdy aircraft-grade aluminum, which contributes to the reduced weight of the bags. The four dual-spinning recessed wheels are engineered to offer excellent manoeuvrability and provide greater packing capacity inside.
These styles, offered in Silver and Matte Black, will retail for £855-£925 alongside a polycarbonate counterpart collection retailing from £485-£550; all available at TUMI retail and specialty stores and TUMI.com in Silver, Black, and Copper.