Page Turners: 7 New Books Worth Reading This Autumn/Winter 2020
We've watched too much television, we've streamed until our eyeballs are sore and we've got into bad bingeing habits before bed – it's time to start reading again. All of this is great timing too. The book world took a bit of a hit during lockdown, with many titles delayed and a bottleneck forming. The subsequent overflow and rush for an autumn release date resulted in a mere 590 hardbacks released in one day earlier in September.
We've read through the list and offered up a few suggestions. Of course it's by no means exhaustive; just a few that are hotly anticipated or have piqued our interest. Many will be available in audiobook form too, for those who prefer to read with their ears.
Who They Was – Gabriel Krauze
First on the list is Gabriel Krauze's autofictional account of growing up in London, with a protagonist split between studying for an English Literature degree and brutal gang membership. Krauze's Booker Prize-longlisted debut is unflinching with its mixture of ultra violence and subtle urban reality as the lead character tries to balance two competing lives whilst observing the difficult truths of the existence he leads.
A powerful, current and vivid way to announce yourself as a writer on the main stage.
I Wanna Be Yours – John Cooper Clarke
There's not many icons left now who haven't told their respective stories, so the sight of John Cooper Clarke's autobiography on the horizon is a welcome one. Set for release in mid-October, the long-awaited memoir promises boatloads of trademark dry humour and wit whilst also delving into punk royalty, collaborators and personal guilty pleasures including Coronation Street, football and the odd flutter.
Exit Management – Naomi Booth
Booth's second novel, following on from the success of 'The Lost Art Of Sinking', is a timely piece of fiction which tackles a key millennial problem: house ownership.
Lead character Callum, hopelessly drifting through life, comes across a miraculous opportunity after befriending an aged Hungarian man who needs help looking after his impressive house. The arrival of an ambitious young woman into Callum's life explores what people will do for the picture perfect life as the three head for a capitalism-fuelled collision cause.
Diary Of An MP's Wife – Sasha Swire
There's plenty of political books on offer this autumn/winter, with many of the most highly anticipated on the theme of how bad Donald Trump is. Closer to home, and full of what will no doubt be the juiciest gossip, is Sasha Swire's 'Diary Of An MP's Wife', which chronicles more than 20 years of being British MP Sir Hugo Swire's wife and the observations that came with it.
Swire lifts the lid on everything and everyone from Boris Johnson and his desperation to be PM to Theresa May and her lack of charm.
Mayflies – Andrew O'Hagan
If you've ever read the long-form content in Esquire or are a regularly reader of The Guardian or The London Review of Books you'll know of Andrew O'Hagan and his wonderful storytelling ability. His debut novel, 'Our Fathers', was shortlisted for the Booker Prize for fiction and since then he's had plenty of plaudits.
'Mayflies' promises to live up to his reputation with a dark journey from boys weekend to mid-life crisis. Male friendship and sensitivity come under the magnifying glass in this highly readable novel.
Metropolis – Ben Wilson
Chronicling the evolution of humankind's greatest invention, the city, Ben Wilson masterfully takes readers on a journey across the globe taking in the history of the great metropolises and dissecting the present and future of the ever-swelling megacities.
Bryson-esque levels of fascination and intrigue jump out of Wilson's pages as he tells the story of cities with the help of characters, snapshots and scenes that make for an informative and riveting piece of work.
To Be A Gay Man – Will Young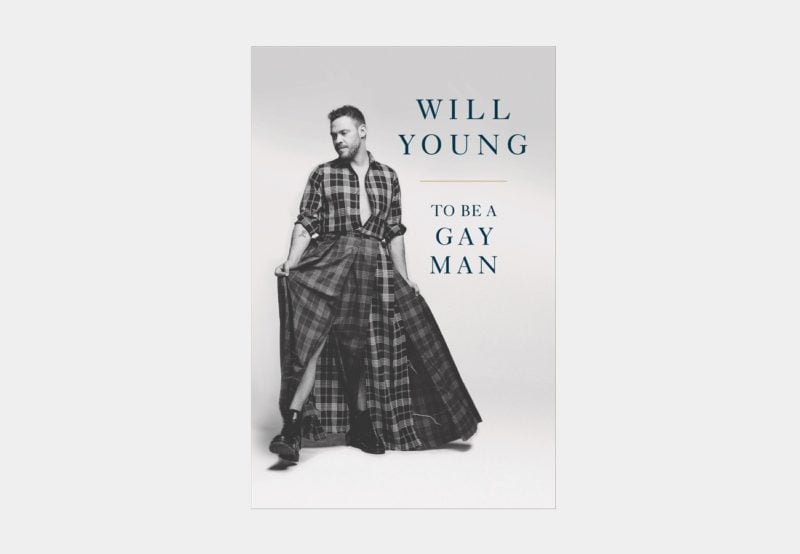 It seems like lightyears since Will Young won Pop Idol in 2002. At the time Young, a 23-year-old gay man, had not yet come out to the world – only his close friends and family – but The Daily Mail were hellbent on revealing it whether he liked it or not.
Sickening reading now in a seemingly progressive world but events surrounding Gareth Thomas coming out as HIV positive and the lurking threat of tabloids revealing the first gay Premier League player highlight how important Young's memoir is. Touching upon the effect of homophobia on his life, it's a passionate and essential piece of reading.