Gift Guide | How to get Her a Gift with a Story
In partnership with waremakers.com
Christmas is a time for relaxation, family, and enjoyment, that is for certain. But when it comes to buying a gift for your partner, a considerable amount of thought and planning is also required at this time of year if you want to really impress her.
Giving a gift with a story is always a surefire way to leave a thoughtful and lasting impression. In this respect, they triumph over the generic. We teamed up with online marketplace Waremakers to select a few of the best gifts with a story to share this Christmas – each item is made by an independent producer, with detailed information given about the materials, creation process and background of each product. So without further ado, here they are…
Emma Backpack
The practical and minimalist Emma Backpack (£320) was made by London-based designer Grace Gordon, and inspired by the needs of a modern-day woman. Available in Black or Natural, the backpack is made from Italian vegetable-tanned leather, and is designed to fit up to a 13-inch MacBook. All of the backpack's brass hardware was forged in England, and the leather was made to develop it's own unique pattern as it ages over time.
Shape in Shape Necklace in Gold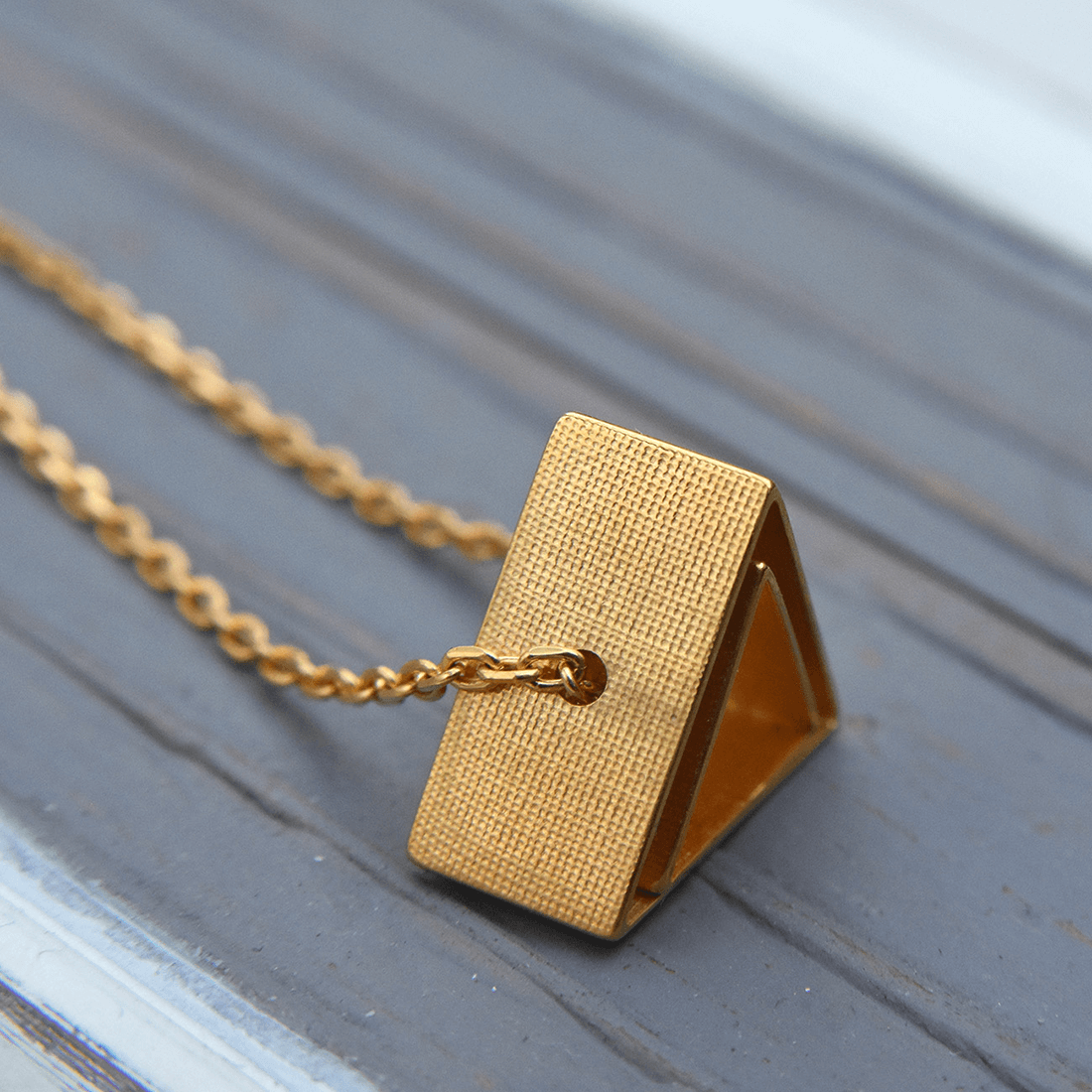 The Shape in Shape Necklace (£135) was crafted by Tokyo-born Kei Tominaga, who presses metal against fabric to make paper-thin shapes, each with their own unique texture. Every item is made-to-order and available in 18 ct gold vermeil or sterling silver.
Myssy Collar
Hand-knitted by a group of Finnish craftswomen, the Myssy Collar (£140) is made from organic Finnsheep wool and can be worn as a scarf or hood to provide versatility and warmth in the harsher winter climate. Each collar comes with its own booklet signed and dated by the artisan, and the Finnsheep fleece has been farmed locally, meaning it is 100% traceable. The collar also comes with a lifetime warrantee, ensuring that this will be a lasting gift.
–
This Christmas, ditch the non-specific, all-inclusive present plan and choose a gift that has its own story to tell. Decide whether you want to go down the practical or personal route, keep the extra details in mind and leave plenty of time to plan, and you can't go wrong.