Gran Sasso: Summer knitwear meets Italian Riviera style
It wouldn't be a completely unique thought to consider a business that specialises in knitwear and cashmere might be pretty excited when it comes to designing collections for the colder months – feels like a given, right?
Well perceptions can be deceiving, and case in point is Italian style-industry specialists Gran Sasso, who deliver an effortlessly stylish offering fit for those whimsical 'looking into the distance' Italian Riviera summers.
Joking aside, what Gran Sasso does well is deliver on understated style, with a focus on the details. The result is creations boasting the very best quality product that make the wearer feel as though they are wearing something really special, which they are. Have you ever invested in a timeless piece – something that fits you perfectly, and feels great to wear. And beyond this, makes you feel supremely confident? This is Gran Sasso's aim.
A recipe for success
Started by four brothers, the Di Stefanos in the 1950s with a knitting machine given to them, the business has today, a turnover of circa 47 million Euros and has product selling in all four corners of the globe – all made in Italy.
What makes the business unique is its recipe for success – a constant drive to develop the technical aspects of its fabrics – pushing the boundaries of each new collection.
Spring/ Summer 2019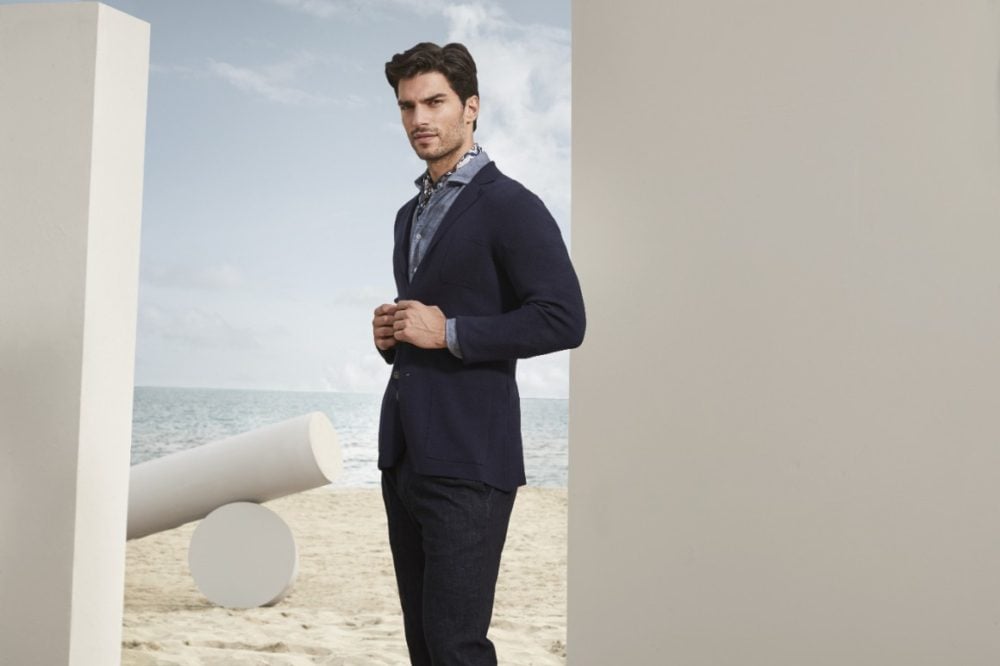 Fast-forward to its Spring/ Summer 2019 collection. This collection reveals exquisitely fitted garments across its
signature knit polo shirt as well as fine lightweight deconstructed wool jackets, linen over-shirts and summer knitwear.



The collection also introduces Gran Sasso's very own Rain Wool fabric in a nylon mix, hooded, double zip-up jacket. The yarn used to create Rain Will is treated with hydro-stop technology which makes the garment water resistant.



We also see West Indian Sea Island Cotton in its long staple yarns creating a silky, yet strong surface – delicate but fit for purpose. Nothing says Italian Riviera charisma like Gran Sasso – a welcome addition to the Ape stable of fine Italian brands.
Price range from £100 to £380. Visit gransasso.com for more information.