John Lobb Saint Crépin 2018 – 'Alwyn'
Introduced annually since 1996 by footwear brand John Lobb, this years' limited edition Saint Crépin boasts an elegantly sloping toe which adds a graphic element to the style through its sharp lines, and the raised apron, deliberately asymmetric, mirrors the distinctive buckles which have become synonymous with John Lobb.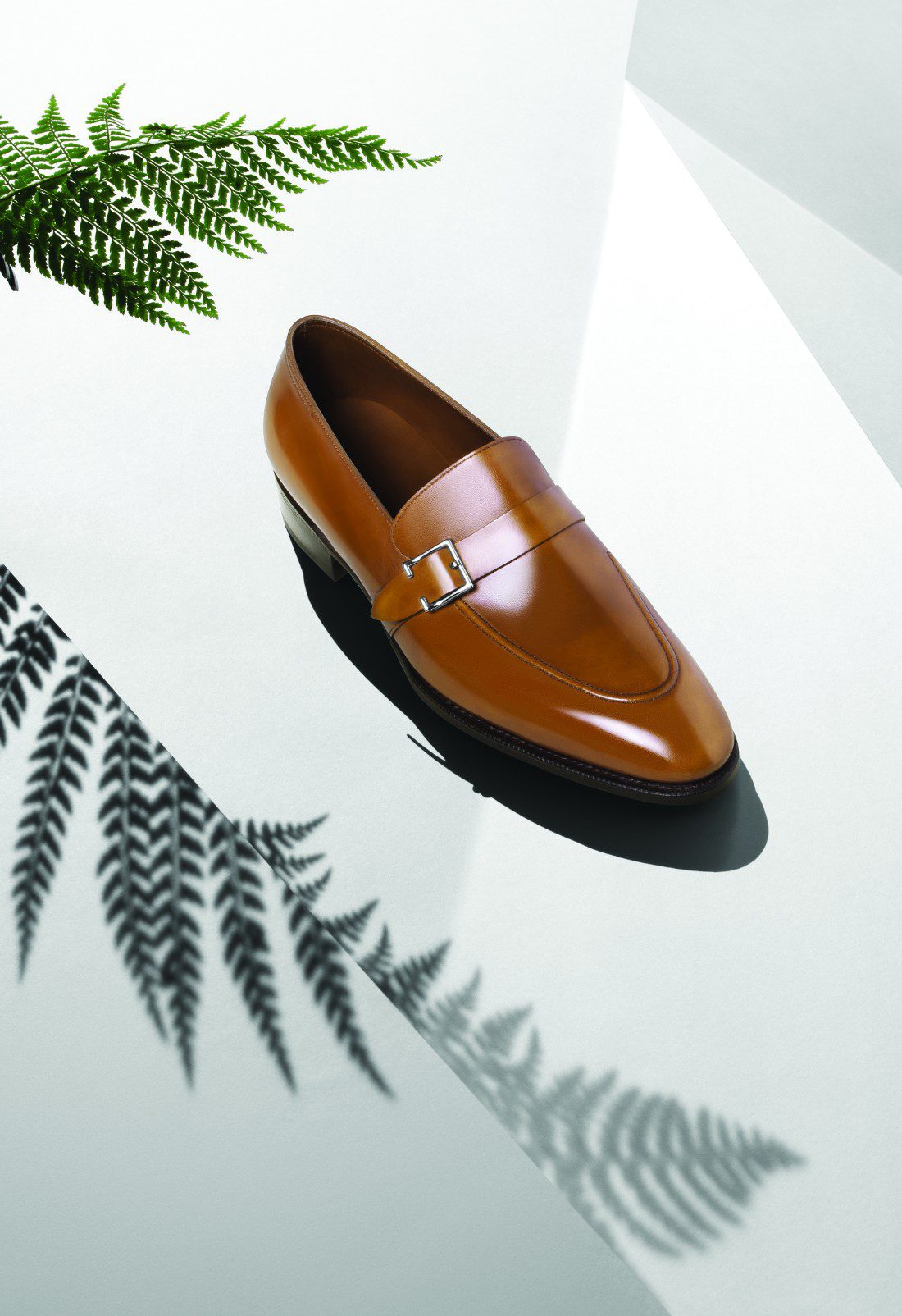 Made with Imperial calf, an exclusive fine grain leather developed for this style only, which is then waxed to a mirror shine finish with a closely guarded colour recipe devised to highlight the quality of the leather and its unique depth of tone. Each individually numbered, limited edition pair of Alwyn shoes is the culmination of six weeks of highly skilled craftsmanship by John Lobb artisans in Northampton, England. The shoes will retail at £1,425.