8 Under-The-Radar Watch Brands You Should Know
While we all respect Rolex and admire Omega, the dominance of such storied, and monied, watch brands does lead to the impression that there are only about five or six watchmaking marques around. Anyone with half an eye on what's going in the world of watches knows there is so much more than that.
The wonderful thing is there are so many small brands out there, if you're willing to do a bit of digging, you'll probably find a watch design that speaks to you so personally it's almost as if they made it just for you. If you're not so inclined to rummage around the internet, venturing into forums (if you're brave) to find out whether you've found a diamond or a doozy, then read on because we've dug up some off-the-radar brands that are definitely worth a moment of your time.
Tusenö
Thanks to an extremely successful crowd-funding initiative, Tusenö takes the accolade of Sweden's most funded watch ever. Based in Gothenburg, the name comes from an old book of charts that referred to Sweden's West Coast as "the coast of a thousand islands" or "kusten med de Tusen Öarna", which is why the logo is a mash up of the symbol for a lighthouse on old and new nautical charts.
Design is done in Sweden and the watches are made in Switzerland and, as of 2020, all new models will be mechanical. The watches are inspired by the Swedish coast, something that can be seen more in the now-sold-out Shellback and its brother the Blackwater, which benefitted the Swedish Sea Rescue Society. The First designs, which launched the brand, are more man about town than rugged sea dweller.
One To Buy: The First 38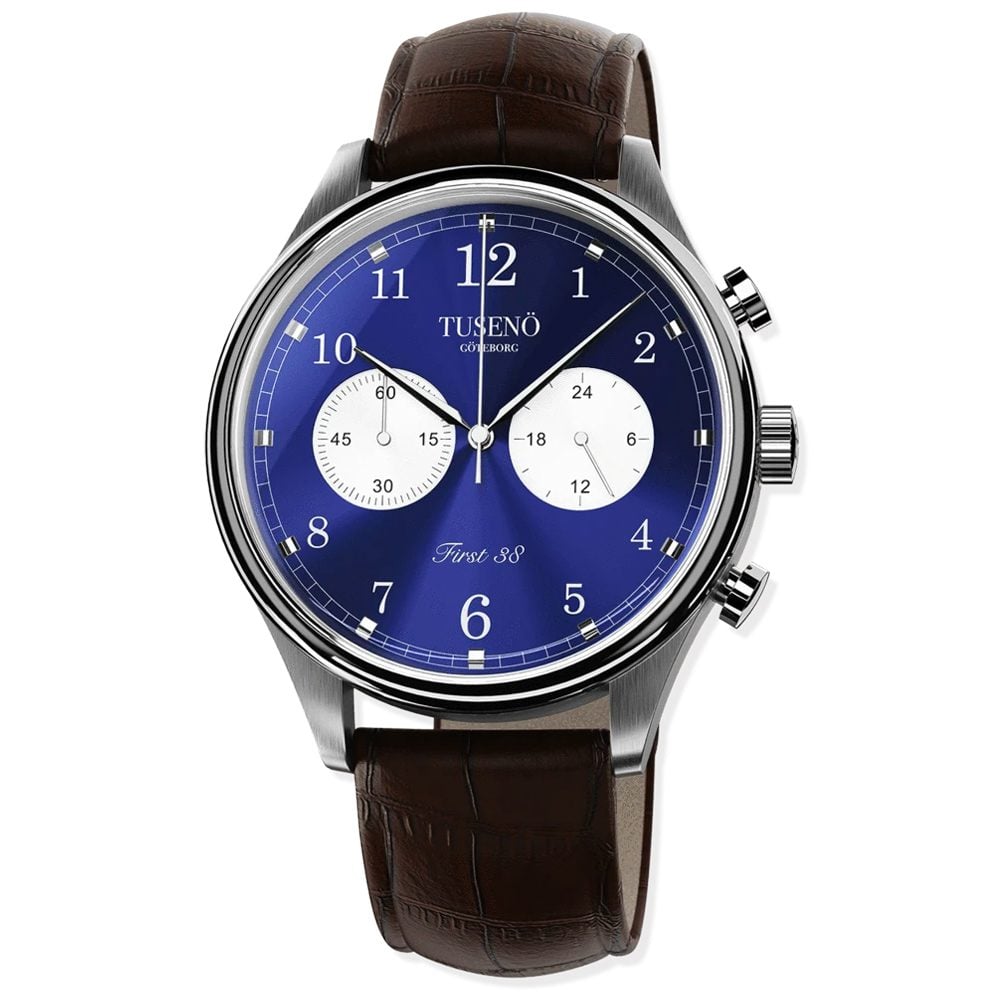 SYE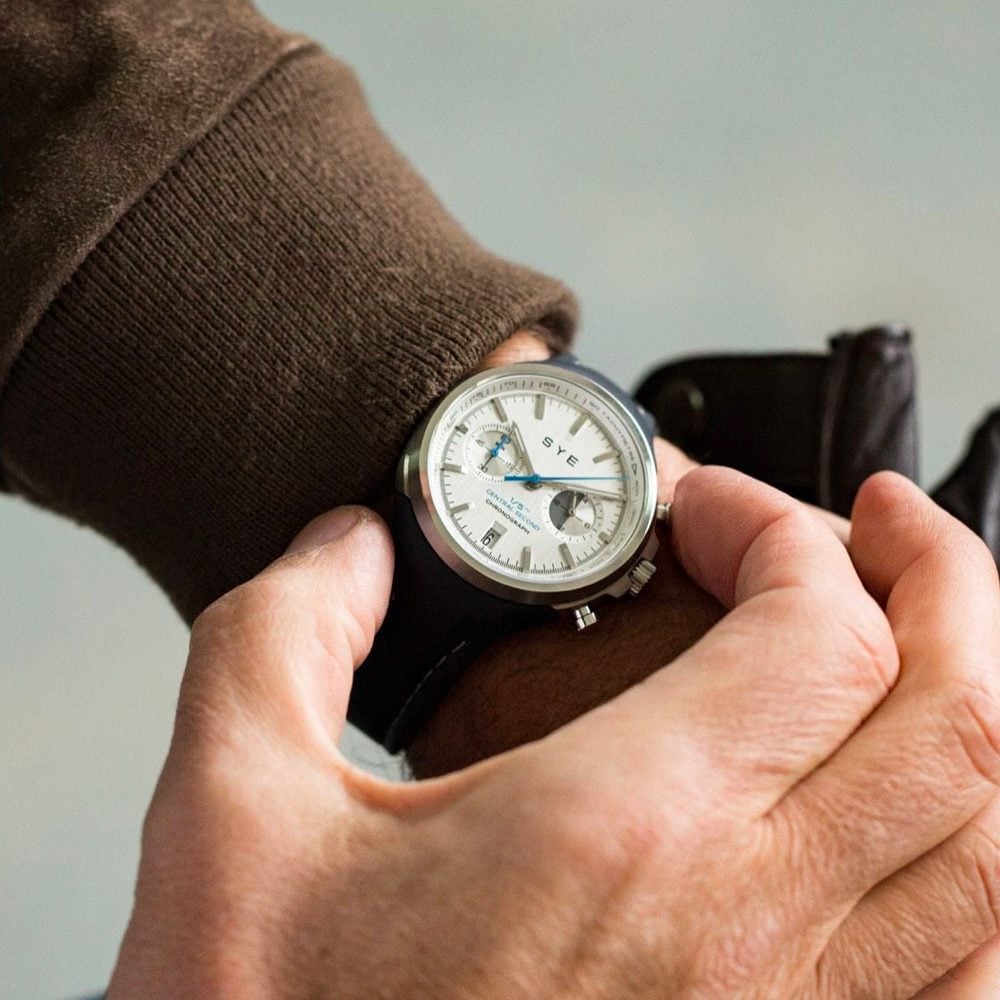 Founded in 2018, SYE stands for Start Your Engines because founder Arnaud Pézeron wanted to create a watch that made men swoon the way they did when they looked at a high-end car. To do this he enlisted the help of Ludovic Blanquer and Michel Berra who, under the umbrella of their business Berra Blanquer Design Consultants, had experience designing timepieces for the likes of Hautlence.
The design quirk was having the leather of the bracelet integrate into the case, creating a watch without lugs. All watches are assembled by renowned watch and clockmakers Reparalux in Besançon, the heart of French watchmaking about an hour from Geneva. The leather is from Tanneries Haas, based in Alsace and owned by The Chanel Group, and the movements are Seiko or Miyota automatics. Cases and dials are from Hong Kong.
One To Buy: MOT1ON Chronograph (Panda)
Baltic
It was a watch journal kept by his father detailing all the timepieces that had passed through his possession that inspired Etienne Malec, Baltic's founder, to set up his own brand, with the name a tribute to his father's Polish origins. Malec wanted Baltic to be affordable, yet still of excellent quality, which is why the company has no traditional retail structure and is very transparent about where the parts come from.
Everything is assembled in Besançon but the case and movements come from Hong Kong – usually Seagull or Miyota, though for the currently unavailable but very desirable Micro Rotor they are from Hangzhou. The accessories are from Italy. The style is undeniably vintage, making them perfect for those who want the retro aesthetic but don't want the headache of trying to navigate the vintage market backwaters.
One To Buy: Aquascaphe GMT Orange
MONOFORE
Rectangular case designs used to be all the rage but after round designs took over they have dominated ever since. The team at Monofore, who are based in London and only founded in 2019, have decided to resurrect the rectangular watch, and we're glad they did.
The Art-Deco case shape, with cleverly embedded crown that doesn't spoil the smooth lines, is contrasted beautifully with the modernist dial details. There are no numerals, just indices, set out in an intriguing formation that appears off-kilter but on second glance has a strange symmetry. The cases are stainless steel, either au naturel or plated with gold, and the myriad Italian-leather straps come in a palette of understated yet rich colours. If any design is going to end the round case's world domination, Monofore might be the brand to do it.
One To Buy: M01 Silver Watch 41mm (Navy Leather)
INSTRMNT
If you want to dabble in watchmaking then an Instrmnt is for you. Launched in 2014, in Glasgow, by product designer Pete Sunderland and graphic designer Ross Baynham, every Instrmnt watch arrives unassembled with the tools to DIY. The aesthetic is extremely minimalist, which is lucky as you wouldn't want to assemble a grande complication at home. A date window and enlarged numerals at 12, 3 6, and 9 on the Field Watch are the only real details.
Movements are Ronda in the Everyday and a rather whizzy Japanese solar powered one in the Field Watch (below), which has a solar cell nestled under the dial. From a single sunny day it can retain enough power for five months. The packaging is as cool as the watches, and all made from recycled coffee cups.
One To Buy: Field Watch
anOrdain
You don't expect exquisite enamel dials to come from Scotland in general, or Glasgow in particular. However, that is precisely anOrdain's USP. So much so that the team spent 4,000 hours over three years experimenting with enamel from five different countries in order to hone this craft. They've even perfected fumé, that gorgeously smoky enamel that starts bright in the middle then gradates to a dark hue at the edge.
Enamel is not the only thing the anOrdain (named after a Loch) is obsessed about – this British watchmaking brand lives for detail. It even makes its own hands, something with which only the most haute of Swiss brands even bother. The watches, which are powered by modified Sellitas or ETAs, are very limited run so you have to be quick. If you are, you'll be the proud owner of a truly special timepiece.
One To Buy: Model 1 Green Fumé
William Wood
Jonny Garrett was so inspired by his firefighter grandfather he dedicated a watch brand to him. William Wood didn't just lend his name to this brand, he informed its entire ethos – from the 1920s firefighter helmet logo to the upcycled hose straps, this is a celebration of the British fire service. It could be gimmicky but manages to swerve that thanks to these details being incorporated into well-designed watches.
The vibe is brightly coloured, retro-sporty with an added tool watch sensibilities. There's also an element of customisation. You can choose your strap colour on many of the designs and with the Valiant collection, you can even decide whether to power your watch with a Seiko quartz or Sellita automatic movement.
One To Buy: Valliant Collection (Bronze Sapphire)
Schofield Watch Company
Giles Ellis has willingly swum under the radar for 10 years since he launched his first watch in 2011. Inspired by the sea, the coastline and lighthouses, Ellis' timepieces are rugged, substantial tool watches that you could imagine surviving a sea storm. Despite being a UK brand, Ellis has never chased the 'Made in England' moniker on the dial, being very frank about what can be done in the UK in terms of manufacture, however since 2013 all assembly and case finishing has been done in-house.
He is extremely proud of being 100% in control of every aspect of design from the watch to the website. There's no retail network, which means you have to make a pilgrimage to the small village of Upper Beeding in order to try on a Schofield, something that has added to Ellis's mystique and cult-like following.
Shop now at Schofield Watch Company
One To Buy: Strange Lights Not Quite Red