Switzerland's not the only modern hub of watchmaking, despite it being more synonymous with the craft than fondue and Toblerone combined. Hell, you don't even need to restrict yourself to Europe any more. In fact, for some of the finest – not to mention affordable – watches around, you need to look far, far further afield, all the way to The Land of the Rising Sun.
In fact, Japan's probably had far more of an impact on watchmaking than you know – not all of it good. You might have heard of the Quartz Crisis of the 1970s, where battery-powered watches became de rigueur and wiped out hundreds of mechanical brands. Well, you can thank Japan for that, and more specifically Seiko (we'll get to them).
More recently though they've stopped screwing with the global watch economy in favour of making some seriously good, fully-mechanical watches. In fact, in some instances they're superior to the Swiss originals. Look what Suntory did with whisky and apply that to horology; you won't be far off.
Of course, stepping away from generalities, below you will find the brands that have both helped shape Japan's modern watchmaking industry and will be leading it in the future.
Seiko
This one shouldn't be a surprise. As alluded to above, it was Seiko that built the first quartz watches and continue to make some of the finest value for money timepieces you can buy. Seriously, from the simple Seiko 5 automatic all the way up to the seriously cool Turtle (the SRP 775 to use its real, utterly dull name) you can't spend your money more wisely outside of property. They also have the Prospex diving watches that put the Nautilus (Nemo's, not Patek's) to shame and the Astron, a collection of timepieces that set themselves using satellites – because why not? All the brand's watches, be they quartz or mechanical, are made in house, though considering Seiko own a LOT of watchmaking real estate, that's to be expected. They also don't stop at entry level…
Grand Seiko
Grand Seiko used to be enmeshed within Seiko but in more recent years they've become a bit more autonomous, offering a greater range of diving watches alongside the classics. This is serious watchmaking, still good value but 20x the price of most normal Seikos. And it shows. Not only are they finished with the precision and beauty of a katana, the brand is home to some of the watchmaker's greatest mechanical marvels, including the Spring Drive (the watch equivalent of a hybrid supercar) and the Hi-Beat 36,000.
They're the kind of brand collectors love but, unfortunately, the mass market pay little attention to.
Credor
The last main entry in the Seiko triumvirate, Credor is as much ancient Japanese artisanry as it is watchmaking. Diamond-dusted dials, hand-painted scenery, if it takes a ridiculous amount of time and skill it's probably on a Credor somewhere. The same goes for the movements, including the Minute Repeater, where the sound is made by a glass ring like a Japanese wind chime. They're understandably expensive – the "if you have to ask, you can't afford it" kind – but they're seriously special watches.
If you happen to be passing Seiko's Knightsbridge, London boutique, stop in and you might just catch a glimpse. Sightings are less common than Bigfoot but they do exist.
Citizen
Right, off Seiko finally and onto a watch brand that has all the same innovation just without wrecking Switzerland. Citizen's best known for their Eco-drive, essentially a solar-powered quartz watch that, practically speaking, never runs down. They also have a penchant for satellite watches like my own Red Arrows World Time Chronograph that automatically sets itself to your time zone. Sure, it's similar to Seiko's Astron in that respect but it does so without needing a satellite signal.
At the top end they produce what we in the industry like to call "superquartz" watches. These movements use the same basic principal of quartz watches (which in case you didn't know, pass a current through a piece of quartz which then vibrates at a specific speed) but take it to the extreme. It's a strange blend of horology and extreme electrical engineering. For example, 2018 concept timepiece loses a single second of accuracy a year. A. Whole. Year.
Casio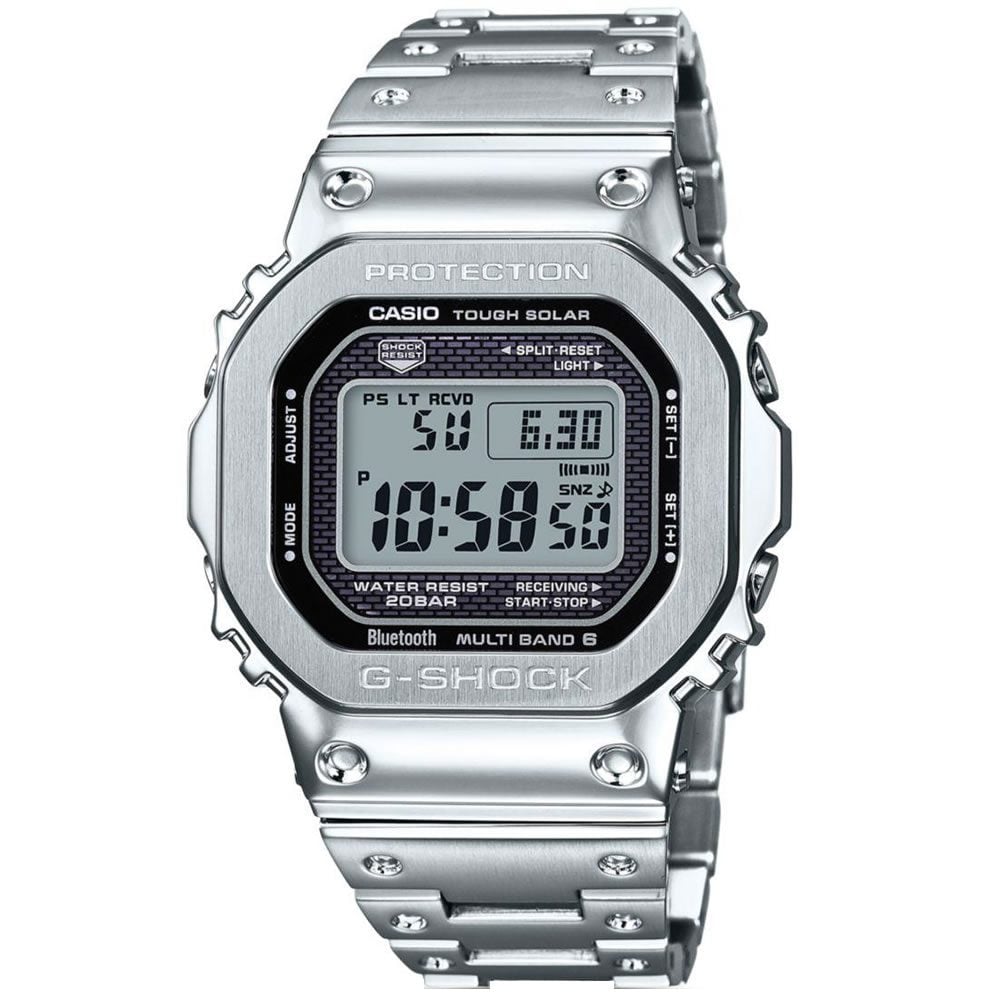 Calculator watches. There, I said it, feel free to enjoy a moment of nostalgic feels. Fortunately, Casio's stopped the gimmicky (mostly) in favour of some serious fashion chops. There's nary a PR girl on the planet that doesn't own the famous gold digital watches (think the Alarm Chrono) and you can see why: they're cool, retro and cheap.
At the other end of the scale though – aesthetically speaking – there's the G-Shock. If you want an affordable timepiece that'll survive more than a bear-mauled Leonardo DiCaprio it's this beast of a watch. You can beat the crap out of the thing and it'll keep asking for more, whether you opt for one of the digital hybrid versions or the quartz. They're also a streetwear favourite too, with plenty of collaborations with clothing brands, artists, musicians and anyone else that's far too cool for me to know about.
Orient
The last of the big four Japanese watch brands (shoving Credor and Grand Seiko back under the Seiko umbrella) is also the baby of the bunch. In fact, they've yet to make too much of an impact here in the UK, despite some decent designs and even more decent price points. Unlike Citizen and Casio, their main focus is mechanical watchmaking, but they do cheat a little: their movements are made by Seiko. Still, if it makes them more affordable, who cares?
Design-wise they tend to riff off classic styles, keeping things safe and restrained. They range from divers that look one snowflake hand away from a Tudor to classical moon phase pieces complete with guilloche dials. There's the occasional curveball like the Orient Star Mechanical Contemporary Watch (their naming policy seems to be say it as you see it), but in general you know what to expect. Basically, if you want a specific type of watch but don't care about brand name, check out Orient. They'll likely have a similar style for far less money. Half the time they'll be better-built too.