Top 5 Short Back & Sides Haircuts (And How To Modernise Them)
Short back and sides is more than just a style. In fact, we'd argue that it's the centre of the entire men's hair universe. It's classic, timeless, versatile and largely unconstrained by age, race or hair type.
Admittedly, a lot of that is down to the fact that 'short back and sides' is a rather broad term. It's a tonsorial umbrella under which countless haircuts fall; not all of them worthy of your consideration.
But of the myriad close-cut and cropped variations that fit into this category, a core selection of bona-fide classics stand out. These are the genre-defining short back and sides haircuts that have stood the test of time, making the style what it is today.
Below, we take a closer look at five key variations, who they suit and how they can be tweaked to lend them a more contemporary edge.
The Long And The Short Of It
So, what exactly is a short back and sides haircut? Somewhat unsurprisingly, it's exactly what it sounds like.
Short back and sides can be loosely defined as any short-length haircut in which the hair at the back and sides of the head is cut shorter than that on the top of the head. Outside of that one key detail, there's a considerable amount of variation.
For example, the hair on the top of the head can be cut short and tight, worn combed to the side, or left slightly longer and slicked back. All of these styles still fall under the banner of short back and sides.
Much of this style's popularity owes to its clean, smart looks and low-maintenance nature. If your aim is to look sharp with the least possible amount of effort, short back and sides are four words to live by.
Is It Right For You
The good news is a short back and sides is versatile enough to complement the whole spectrum of face shapes. Whether yours is round, square, oval or otherwise, there will be a short back and sides cut to fit.
We already know that the hair on the sides of the head is kept short in all short back and sides variations. That means that whether or not a particular cut will suit your face shape is all down to what's happening on top.
If you have a long, slim face, your primary goal should be to avoid making it any longer. That means staying away from lofty styles like pompadours and opting for close-cropped cuts instead. Conversely, those with round or heart-shaped faces will benefit from the short sides of this style. Particularly with the longer hair on top worn up and away from the face to add height.
Short hairstyles are great for those with square faces and angular, masculine features. If you really want to show that jawline off, go for something like a buzz cut or a classic crew cut to highlight your bone structure. It works wonders. Just cast your mind back to Brad Pitt's buzzed 'do for all the evidence you need.
If you're lucky enough to be blessed with an oval-shaped face, anything goes.
Crew Cut
If you head to your local no-frills barbershop and order a £5/$5 short back and sides, chances are you'll be walking out 20 minutes later with a crew cut.
This timeless trim has its roots in the American college campuses of the early 19th century and was later adopted as a regulation military cut. It features short back and sides that taper up into marginally longer hair on top, which is often styled to one side and worn up at the front.
It's neat, tidy and conservative; the sort of haircut your grandmother would approve of.
Who it suits
Oval, rectangle and diamond face shapes.
Modernise it
Give the classic crew cut an update by opting for a skin fade instead of the traditional taper. This retains all the best parts about this time-honoured trim while lending it a contemporary twist.
The Ivy League
As the name suggests, the ivy league is another style with a collegiate background. It's also another one that was adopted by the military. It was particularly popular among officers and higher-ranking military personnel during the Second World War.
The ivy league shares a lot in common with the crew cut but is slightly longer all over. Generally, it's short with a taper at the back and sides and the hair on top left long enough to comb over into a side parting.
Who it suits
All face shapes.
Modernise it
To bring the ivy league up to date, ask your barber for it disconnected. This involves the sides being shaved short without any graduation into the longer hair on top.
High And Tight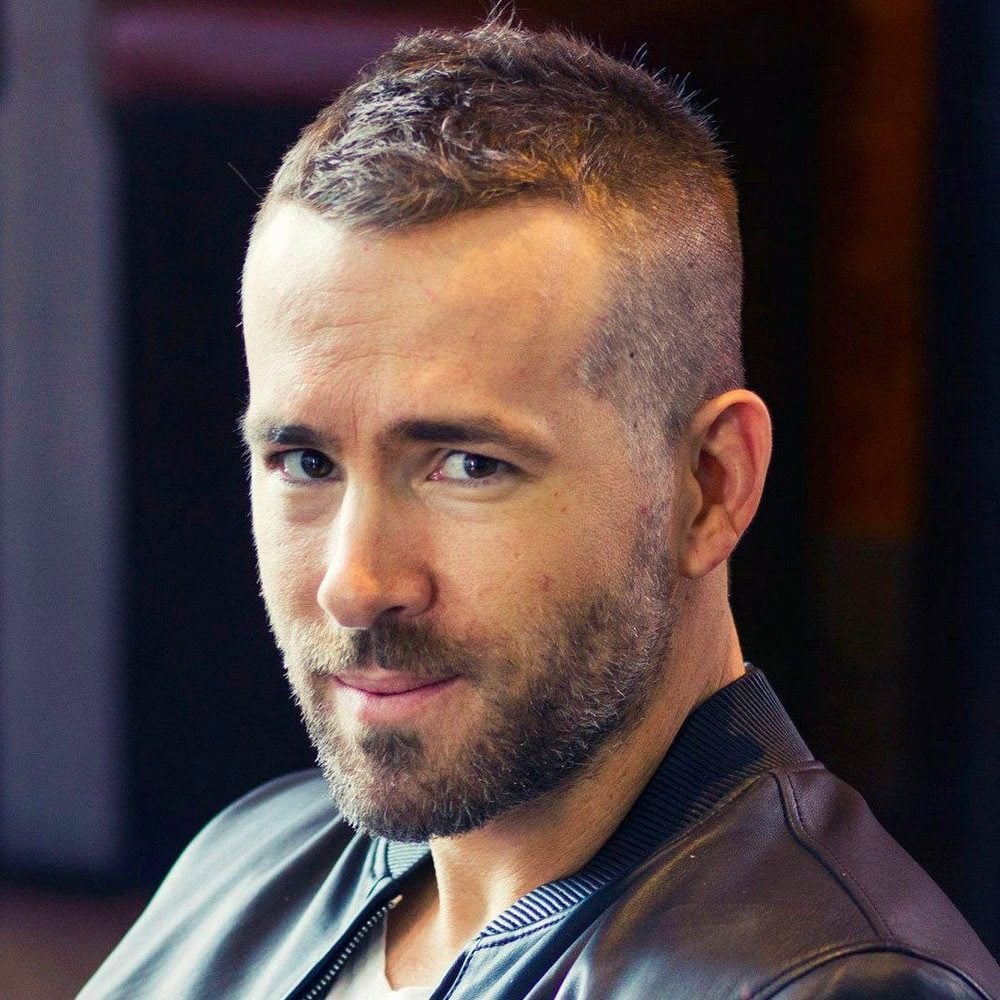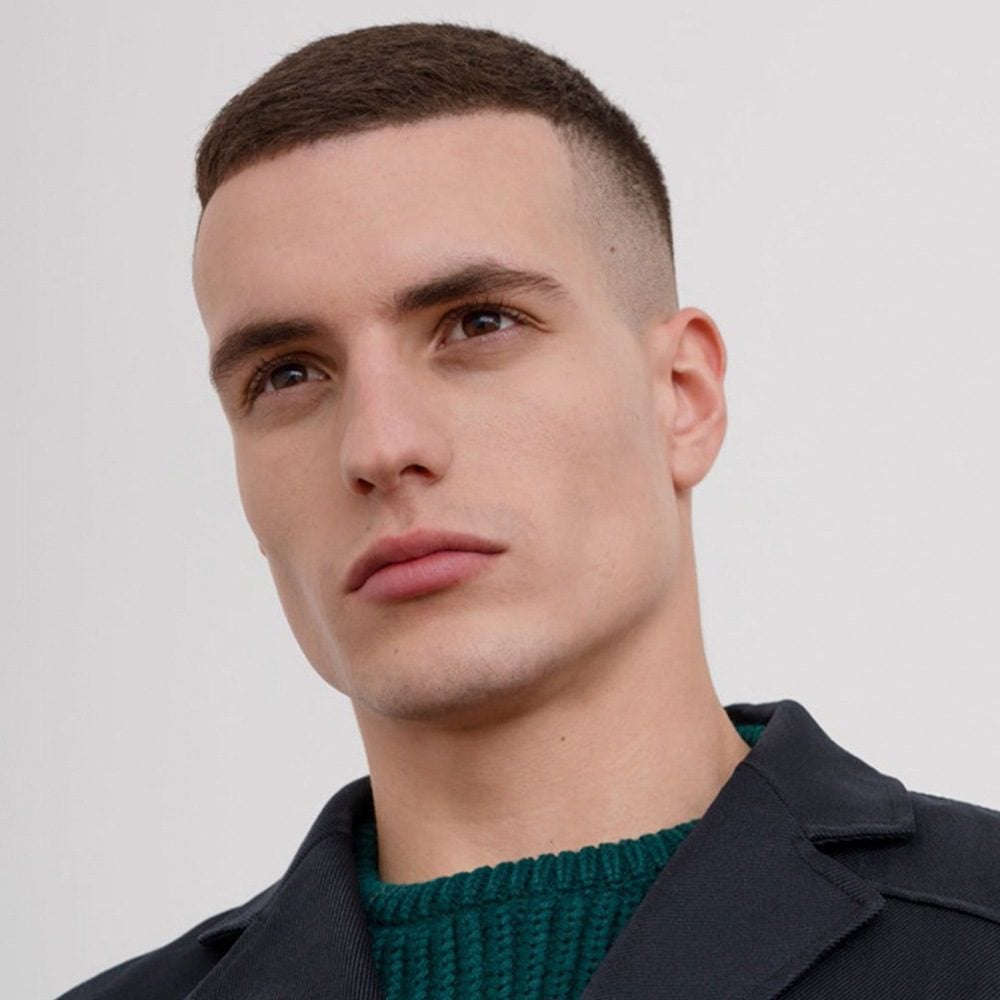 In case you hadn't noticed, quite a few classic short back and sides haircuts have strong military connections. This one is no exception.
The high and tight is arguably the definitive armed-forces trim. Picture a Marine Corps soldier in your mind's eye and chances are this is the haircut you're imagining him with. It's shaved at the back and sides with only a small patch of slightly longer hair on top.
Who it suits
Square, rectangle and oval face shapes.
Modernise it
For a modern spin on this classic military cut make sure there's a fade involved and have the hairline shaped up for a clean, contemporary look.
French Crop
We're trying to think of a time when the French crop wasn't achingly cool and, frankly, we're drawing a blank. From the mods of the 1960s and 1970s to the Madchester bands of the late 1980s and 1990s, this classic cut has always been a pop-culture icon.
It consists of a short back and sides with a taper and longer hair on the top worn textured, forward and with a short fringe. If you're looking for a short back and sides with a bit of rock 'n' roll attitude, this is as good as it gets.
Who it suits
Oval, round and heart face shapes.
Modernise it
The Peaky Blinders look has been a key men's hair trend for the best part of the last decade. Emulate it by adding a disconnected undercut into the mix.
Buzz Cut
This clipped style is the holy grail of low-maintenance hairstyles. If the aim is to get an extra 10 minutes in bed every morning and still look good, this is the trim for you.
The buzz cut is a short style whereby hair all over the head is buzzed down with clippers. No scissors involved. For a bit of contrast, it can be worn with slightly different grades on top and on the back and sides, but that's not a requirement.
Who it suits
All but the roundest of face shapes.
Modernise it
No need to. The buzz cut's timeless appeal lies in its simplicity. It will always look timely and never dated.